Se você acessar o Twitter do Diplo vai encontrar "wesley safadao" no lugar do nome do DJ e produtor.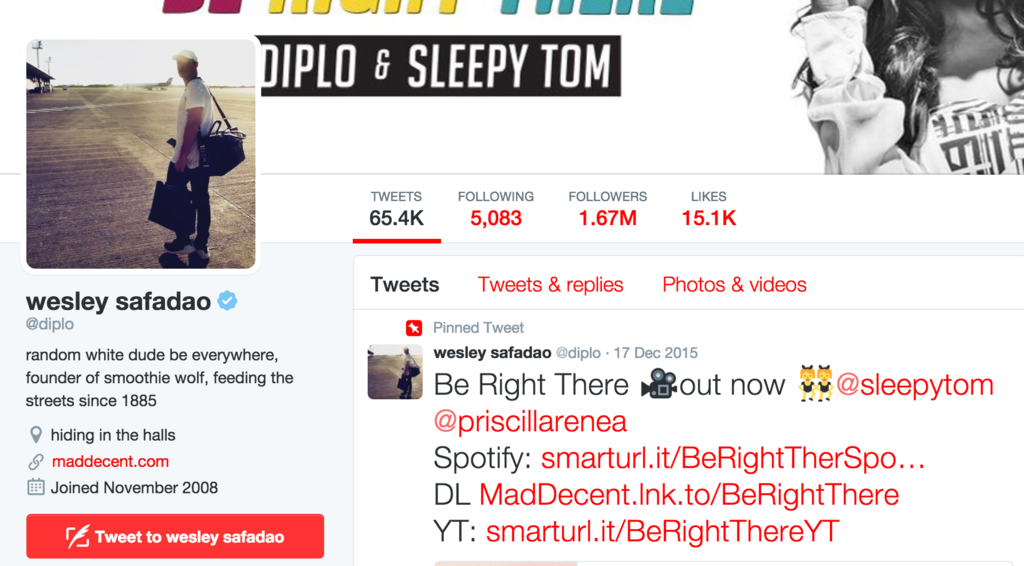 Isto aconteceu depois de que o duo Jack Ü, formado por Diplo e Skrillex, tocou um remix de "Veja Só No Que Deu", do Wesley Safadão, em sua apresentação no Lollapalooza na noite do domingo (13).
O que deu em muita gente uma sensação de:
Diplo também começou a seguir o Safadão no Instagram ontem, como mostra este print:
Uma amizade para shippar.
Aparentemente, outro brasileiro também está entre os favoritos do Diplo nesta temporada: MC Bin Laden, que aparece nesta foto que o DJ postou no Instagram ontem.
MC Bin Laden apareceu no meio do show da Jack Ü para cantar "Tá Tranquilo, Tá Favorável":
Depois do show, Diplo postou esta foto em seu Twitter, desta vez também com MC Guimê.
Fazer o quê se o brasileiro é irresistível.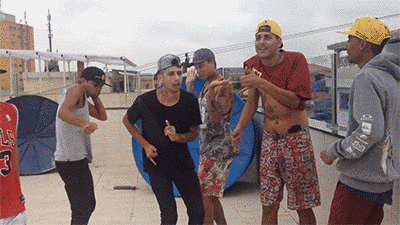 Atendendo a um pedido dos fãs, Wesley Safadão atualizou seu nome no Twitter para "Diplo Safadão" na tarde desta segunda-feira.
Atualização: 14 de março de 2016, 15h15.
O post foi atualizado para acrescentar a informação sobre o Twitter do Wesley Safadão.
Looks like there are no comments yet.
Be the first to comment!