O SBT Brasília postou um vídeo nesta tarde no Facebook que mostra um deputado assistindo a um vídeo pornô em seu celular em plena votação da reforma política.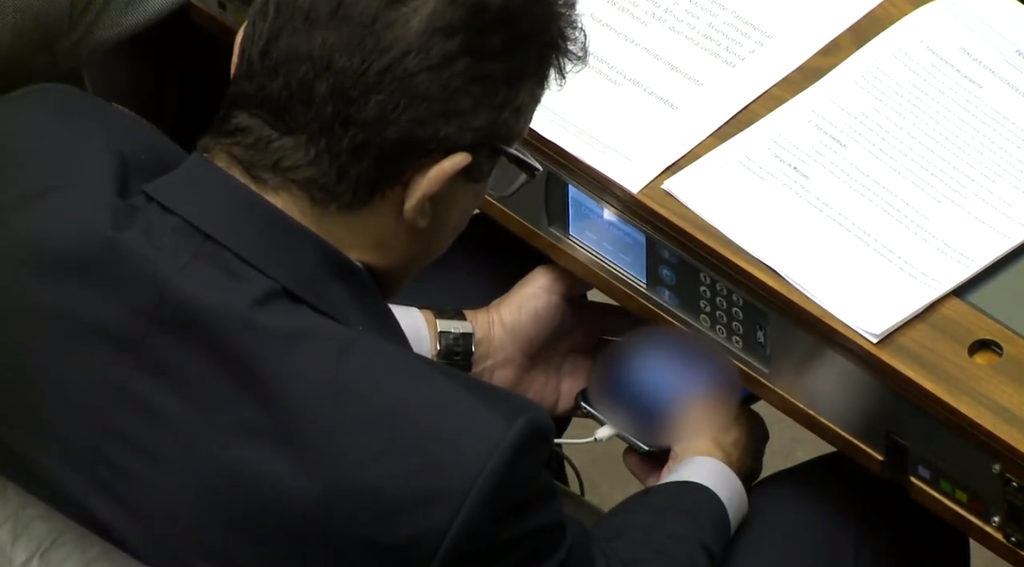 [Atualização:] Alguns comentários nas redes sociais apontaram que o deputado que aparece primeiro no vídeo seria João Rodrigues (PSD-SC). O BuzzFeed Brasil entrou em contato com o deputado, que confirmou por telefone que é ele mesmo nas imagens.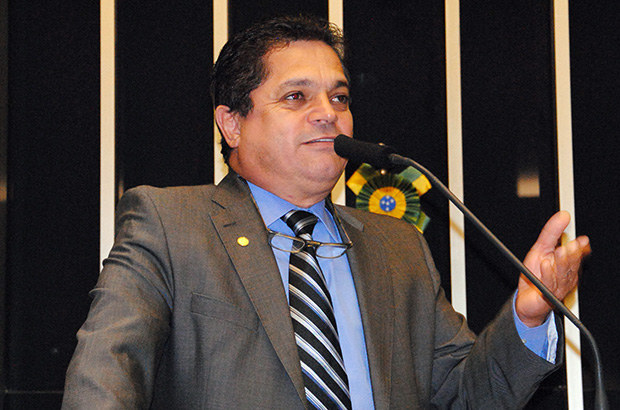 Segundo o deputado, as imagens foram enviadas em um grupo de WhatsApp. "Tenho 80 grupos de WhatsApp e não consigo controlar tudo o que é compartilhado neles", disse.
"Imagina que tenho cerca de 30 prefeitos e uns 150 vereadores em grupos de WhatsApp. Tem alguns que postam coisas e eu abro para ver", explicou. Questionado se isso acontece sempre durante as sessões, o deputado disse que é "algo comum".
Em um dado momento, os deputados se agrupam para ver as imagens.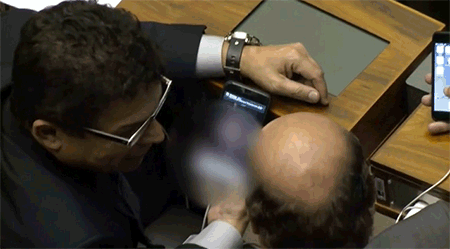 Já neste frame, é quase possível ver um nome escrito na tela do celular.
Aproximando mais a imagem, é possível ler algo como "Fabiany Ball" ou "Bolt".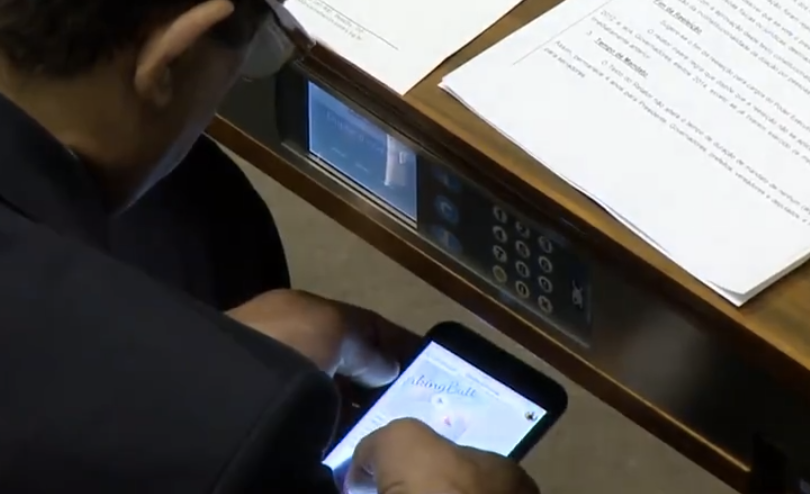 Logo abaixo do nome, dá para ver uma foto de uma mulher, na qual o deputado clica para maximizar.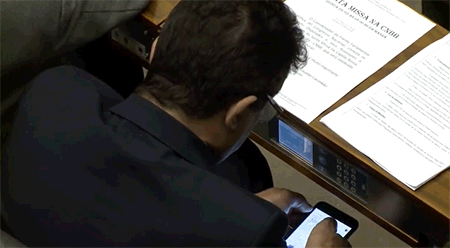 Enquanto isso, há um convite para uma Santa Missa na CNBB, que foi realizada nesta quinta-feira às 8 da manhã.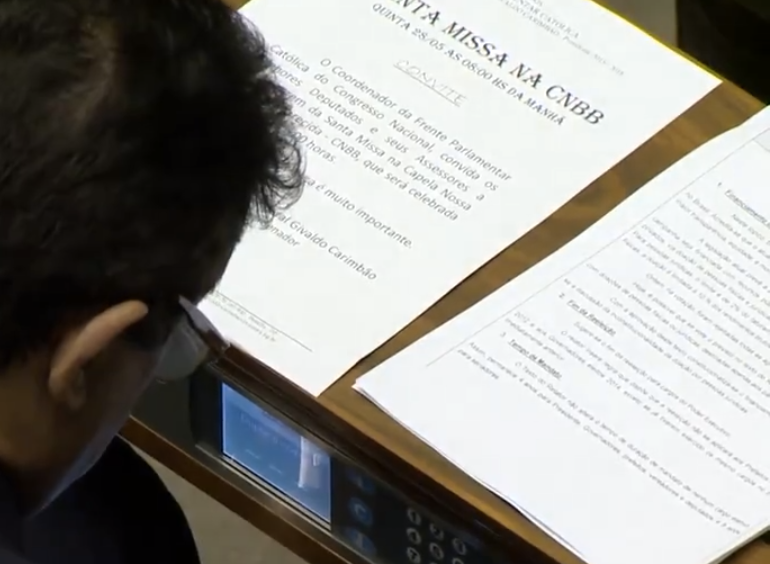 Atualização: 28 de maio, às 16h44.
O post foi atualizado para acrescentar a confirmação do deputado.
Looks like there are no comments yet.
Be the first to comment!