Uma mulher ficou tão perturbada com a visão de uma estátua do menino Jesus sem cabeça que se ofereceu para fazer uma restauração. E deu nisso: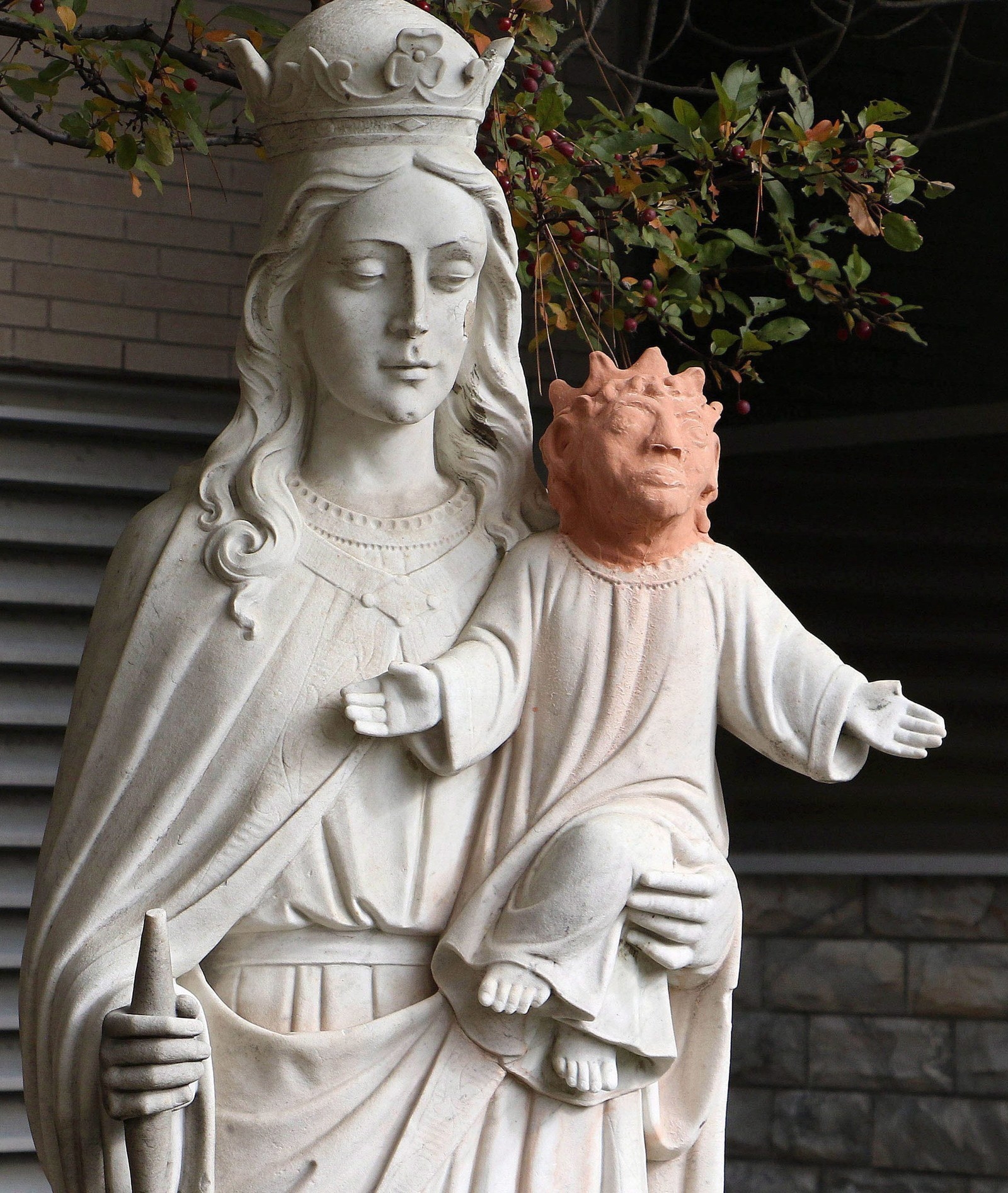 Esse olhar vazio. Essa coroa espetada. Esses lábio estranhos.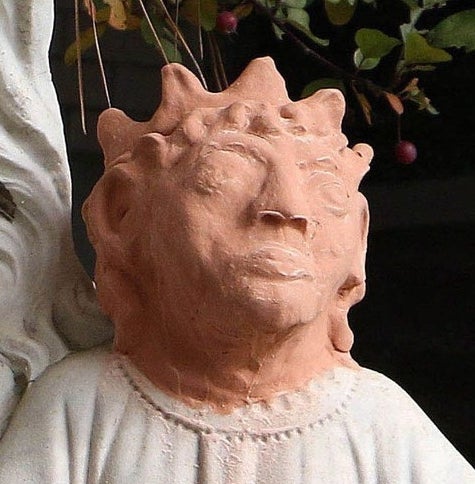 A estátua fica próxima à igreja católica Ste. Anne des Pins Roman, em Sudbury, Ontário (Canadá). A cabeça do menino Jesus quebrou no ano passado, de acordo com o site Sudbury.com.
A obra-prima de argila é somente uma substituição temporária até que Wise crie uma cabeça permanente. Ainda assim, nesse meio tempo, sua obra tem atraído muita atenção.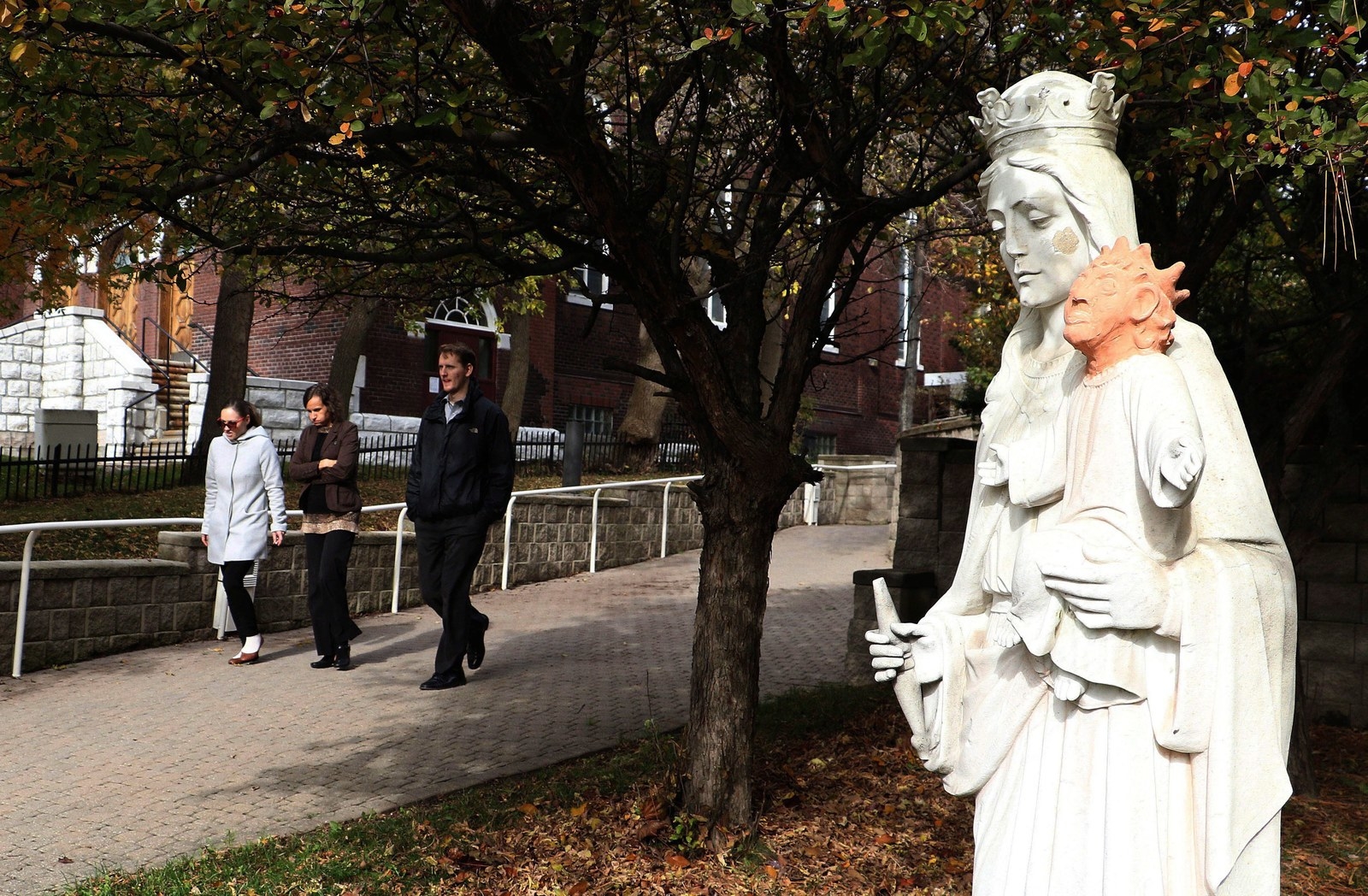 A maioria comparando o novo menino Jesus à Maggie Simpson.
É realmente estranho.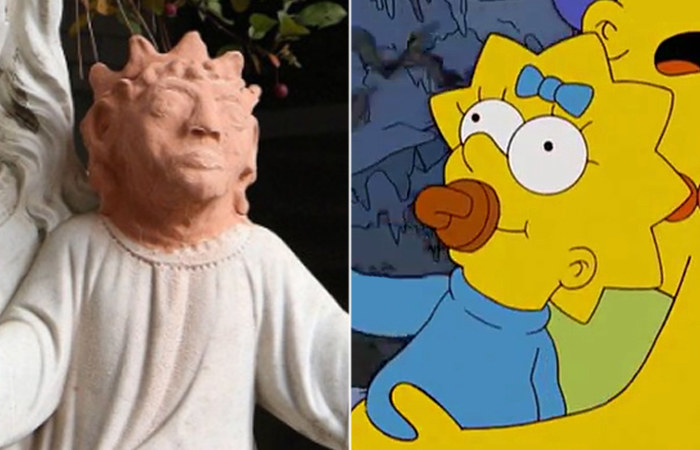 Depois dessa, até o restauro daquela pintura de Jesus na Espanha ficou com um ar simpático. Como um ursinho de pelúcia que foi lavado muitas vezes.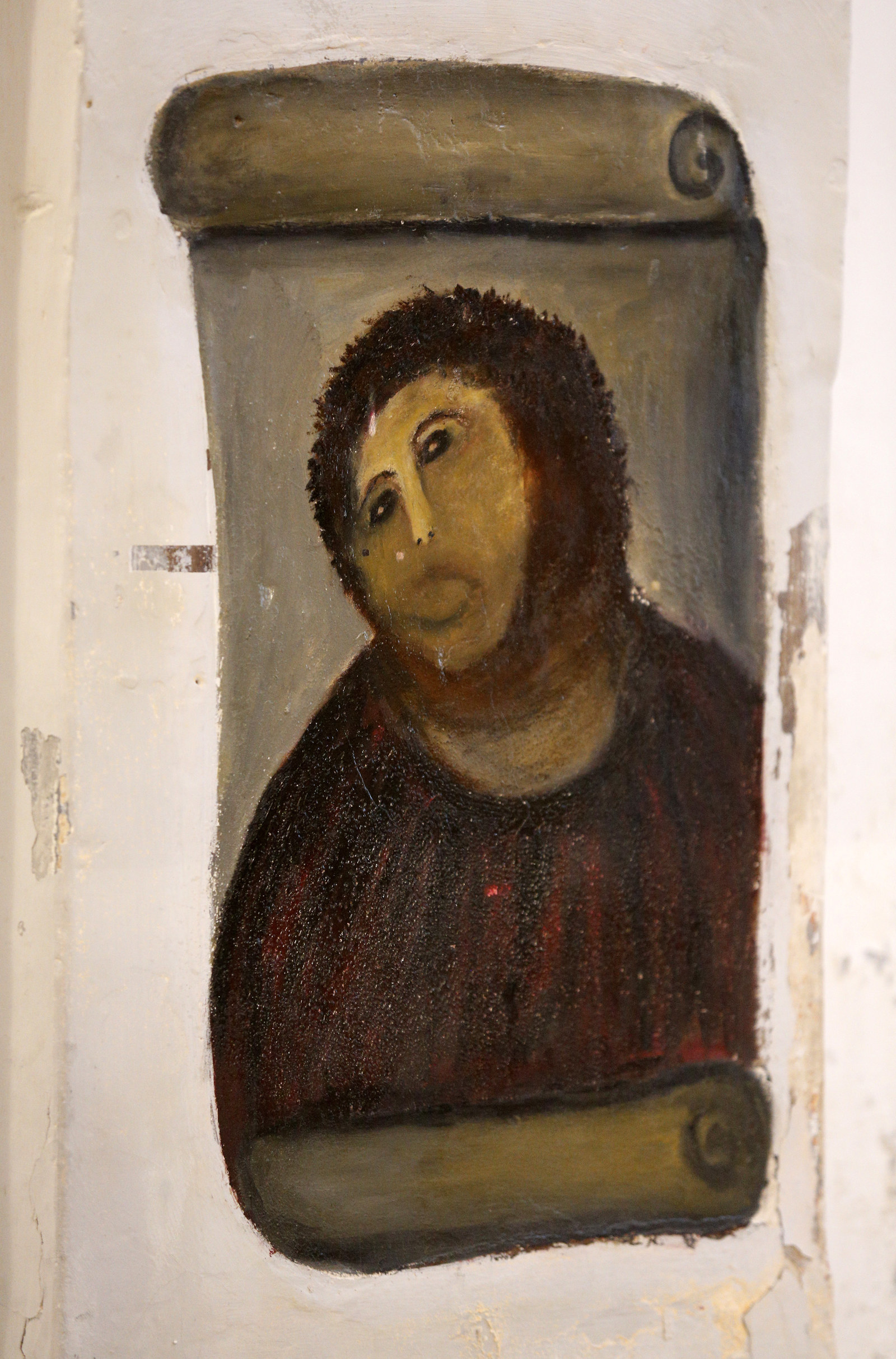 Isso aqui está mais parecendo um goblin.
No entanto, em um ano tão estranho como 2016, talvez precisemos mesmo de um salvador tão estranho quanto.
A chuva já danificou um pouco a cabeça de argila, por isso ela logo deverá ser removida. No entanto, até lá, oremos em nome da menina Maggie. Amém. 🙏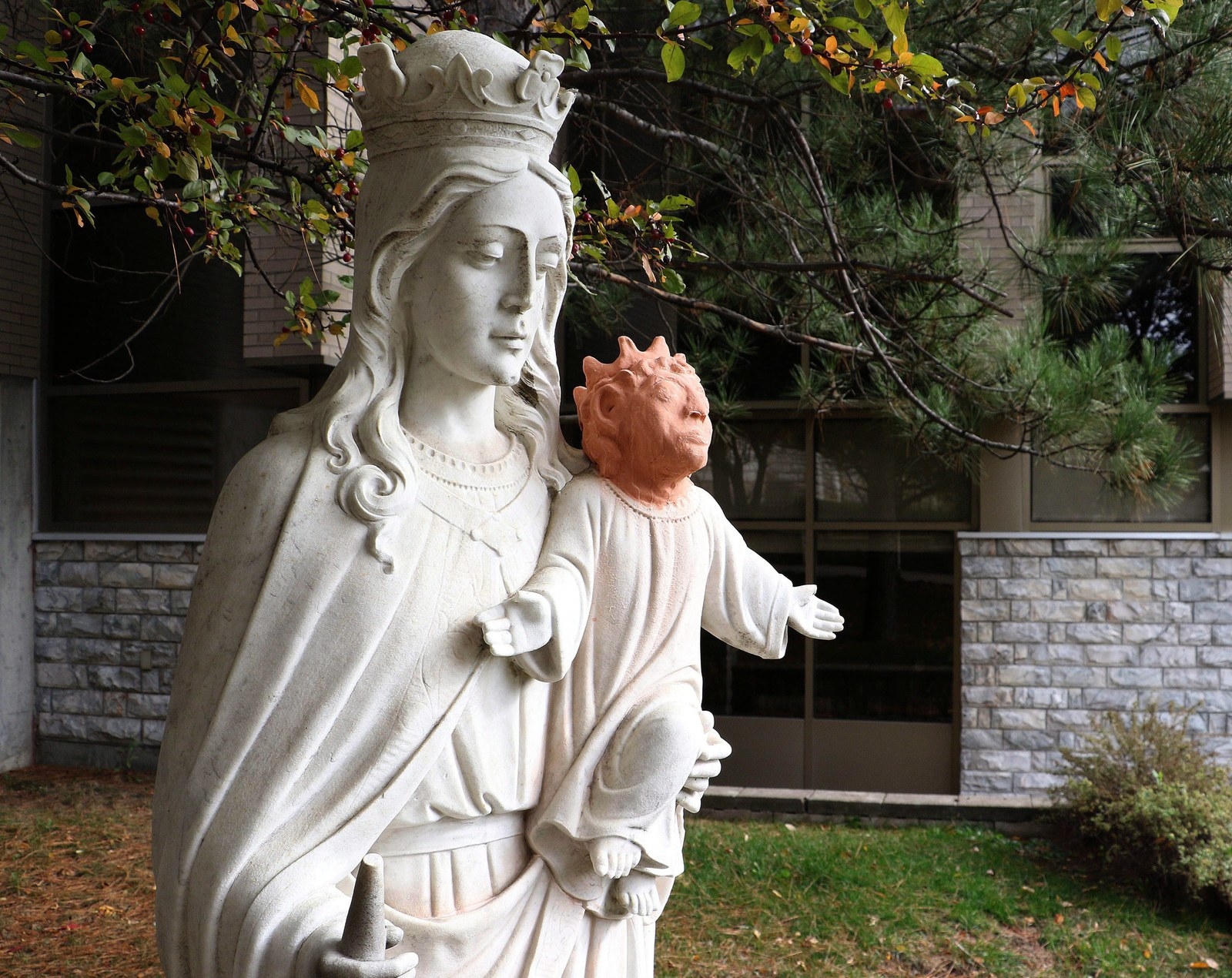 Looks like there are no comments yet.
Be the first to comment!