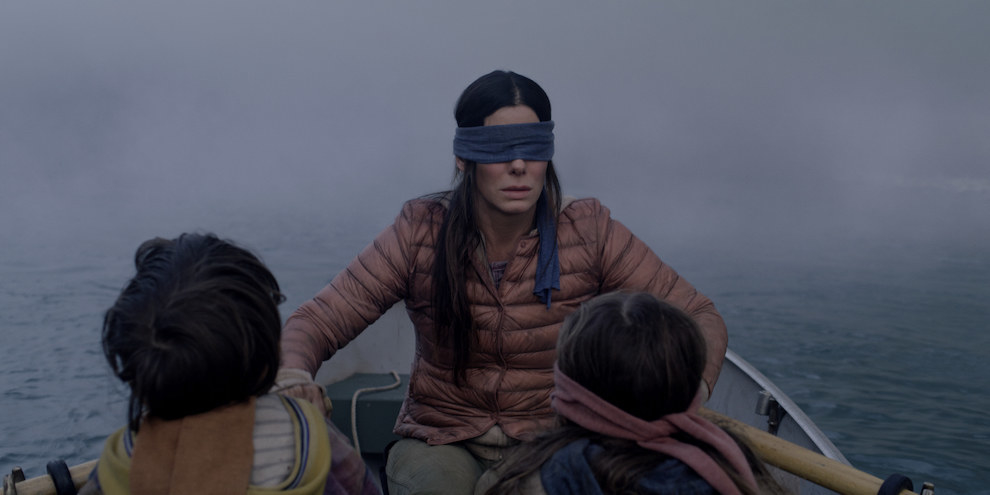 Desde a estreia de "Bird Box", na Netflix, não param de circular nas redes sociais memes do filme, a maioria com imagens da personagem da Sandra Bullock de olhos vendados.
Recentemente, também surgiu a hashtag #BirdBoxChallenge [DesafioBirdBox], com fãs fazendo coisas de olhos vendados. Alguns desses vídeos são bem tranquilos e mostram apenas pessoas comendo batatas fritas ou penteando o cabelo.
Até Michael Strahan, do programa Good Morning America, entrou na brincadeira e tentou passar batom na apresentadora Sara Haines de olhos vendados.
Porém, outros vídeos mostram pessoas fazendo atividades que podem ser mais perigosas, como andar ao redor da casa ou mesmo na rua de olhos vendados... Você já pode imaginar o resultado...
Em um vídeo em particular que viralizou no Facebook, um homem guia duas crianças pela casa, com os três de olhos vendados.
"Vamos! Vamos!", grita enquanto corre pela casa e tenta guiar as crianças pela porta. Nesta hora, ele acaba batendo a cabeça de um dos meninos na parede.
Desorientado, o garotinho tenta tirar a venda, e aí o vídeo corta.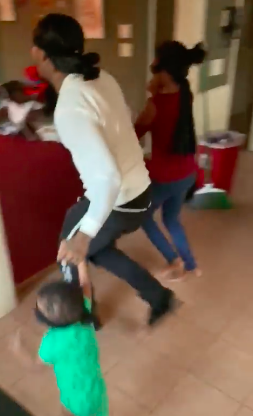 O vídeo já teve mais de 90.000 visualizações só no Facebook, mas também se espalhou pelo Twitter e pelo Instagram.
O BuzzFeed News entrou em contato com a pessoa que postou o vídeo, mas não foi possível determinar se ele é o mesmo homem que aparece nas imagens.
Preocupada que alguém se machuque de verdade (ou machuque outras pessoas) no #BirdBoxChallenge, a Netflix fez um apelo para que os fãs tomem cuidado.
"Nem acredito que tenho que dizer isso, mas: POR FAVOR, NÃO SE MACHUQUEM COM O DESAFIO BIRD BOX. Não sabemos como isso começou e ficamos muito lisonjeados com as homenagens, mas o Garoto e a Garota só têm uma resolução para 2019, que é não ver vocês indo parar no hospital por causa de memes."
Looks like there are no comments yet.
Be the first to comment!