Conheça Shay Cherise, que vive na cidade de Suwanee, Geórgia, nos EUA. Indo direto ao ponto: Ela amou as botas Yeezy que Kylie Jenner está usando nesta foto do Instagram. Acontece que esses sapatos custam — eita — 895 dólares (R$ 2.800). E claro que quase ninguém tem essa grana. Então Shay descobriu como fazer uma versão "faça você mesmo" das botas por apenas 5 dólares (R$ 15,60). "Também quero esse look, mas não quero pagar por ele", disse ao BuzzFeed.
Para fazer as botas, você precisa de um par de meias, alguns adesivos antiderrapantes e SÓ. É BRUXARIA. Assim que Shay postou seu vídeo, outras mulheres compartilharam suas próprias versões da bota Yeezy com ela. O vídeo de Shay teve mais de 47 mil visualizações e outras moças estão agora orgulhosamente mostrando suas criações.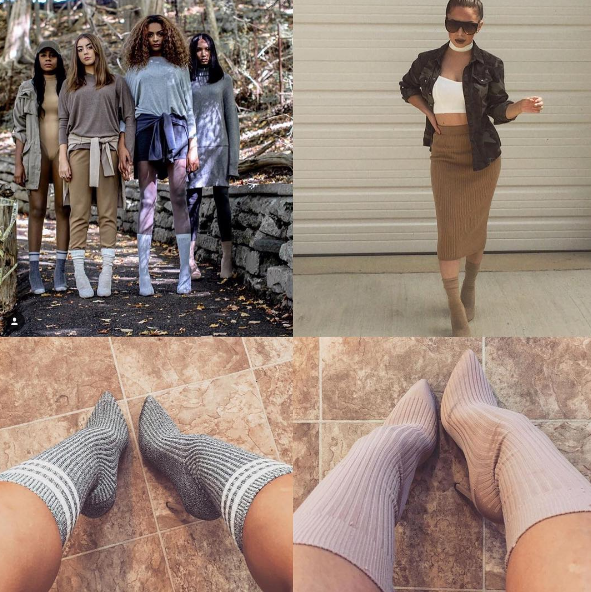 Desde então, Shay copiou mais estilos de celebridades, como os jeans rasgados de Kendall.
Obrigado por compartilhar sua genialidade com o mundo, Shay! Continue ARRASANDO! Looks like there are no comments yet.
Be the first to comment!