Conheça Wayne McEntire, um dentista de 68 anos, e seu neto Britton Barker, de 19 anos.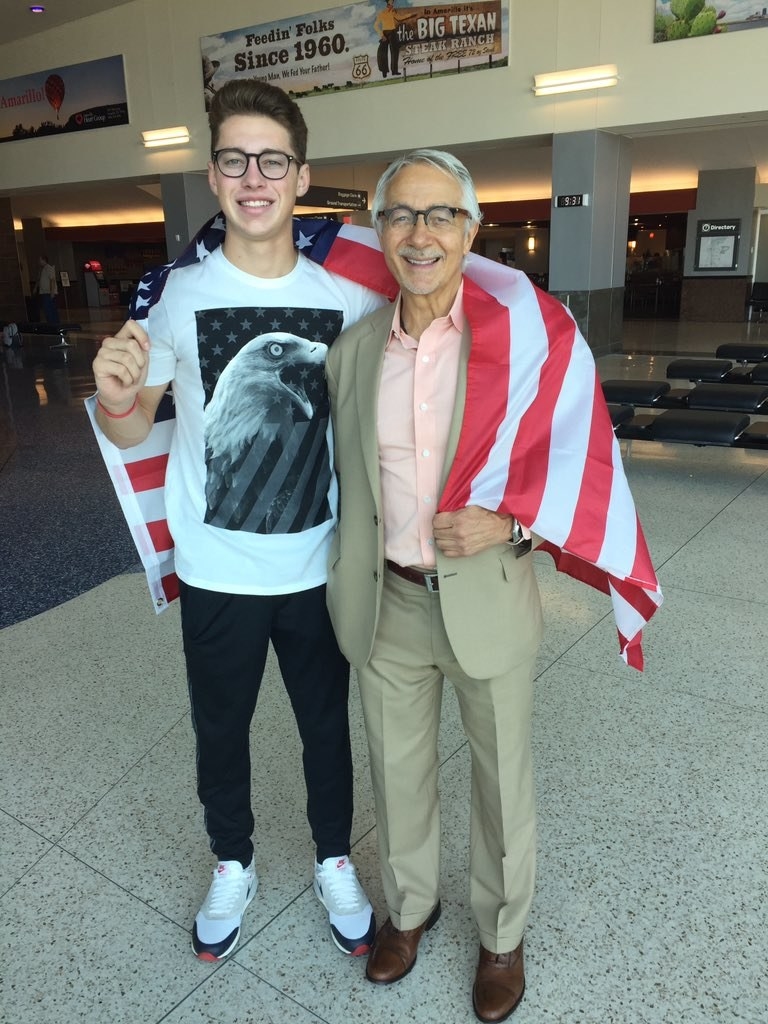 Os dois estão no Rio para acompanhar os Jogos Olímpicos. Será a quinta Olimpíada seguida a qual McEntire assiste.
Na última quinta (11), McEntire estava no metrô quando um passageiro lhe ofereceu o banco de idosos.
McEntire agradeceu a gentileza, recusou a oferta e depois fez ISTO: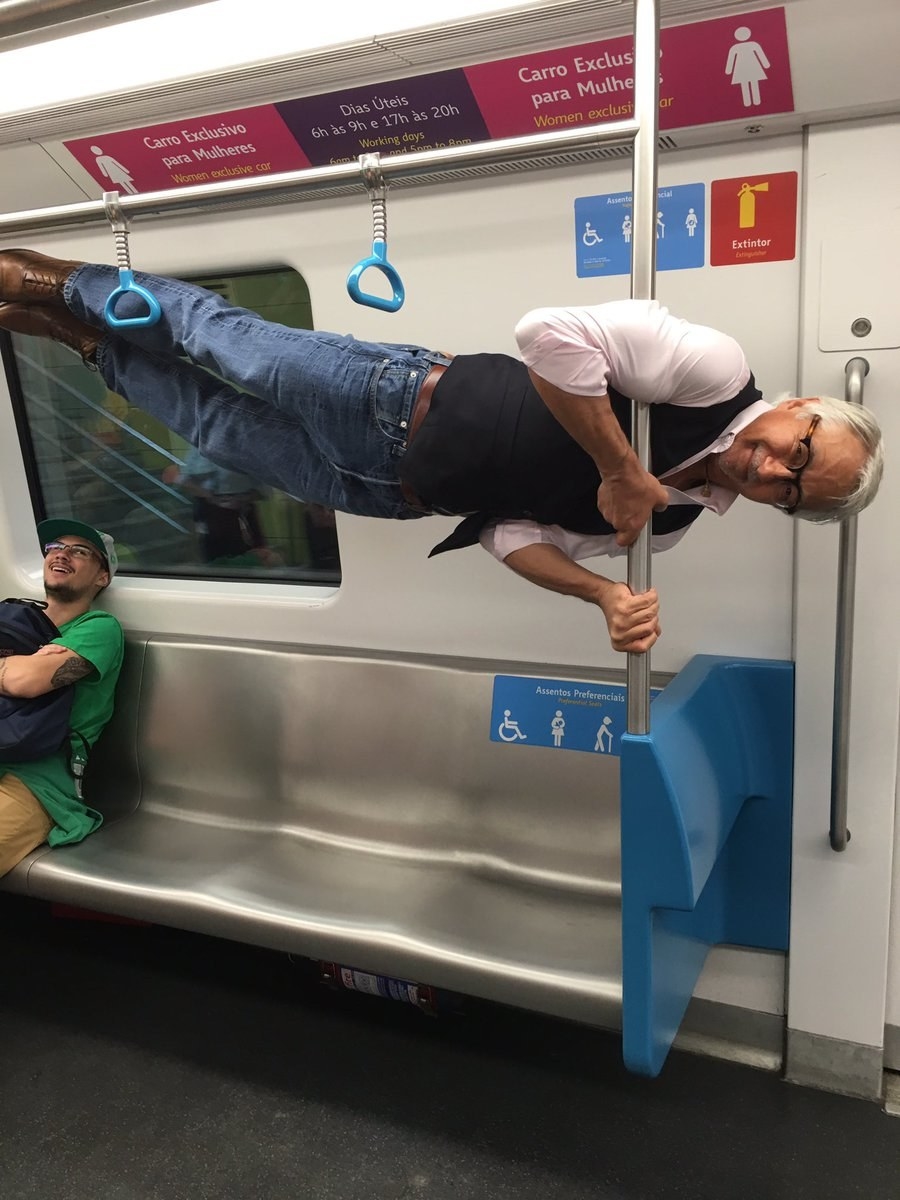 Britton compartilhou a imagem do seu avô no Twitter, e a foto viralizou.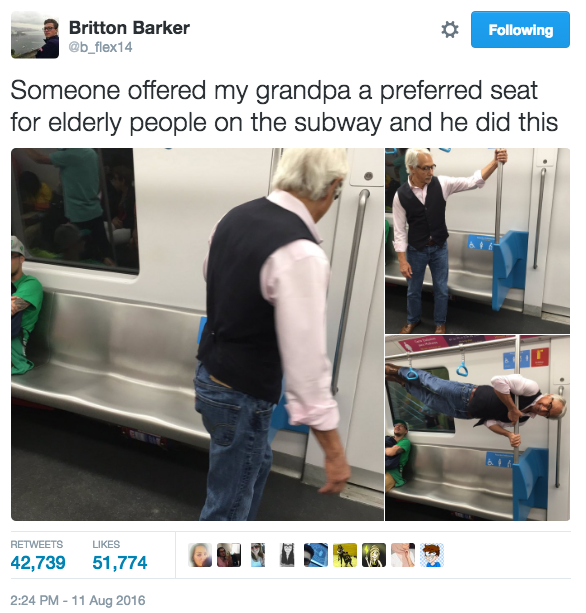 O pessoal ficou doido.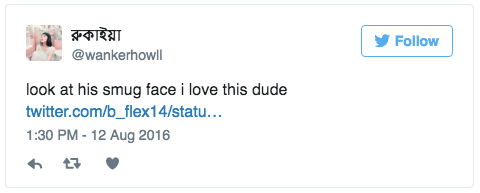 E também surgiram alguns crushes.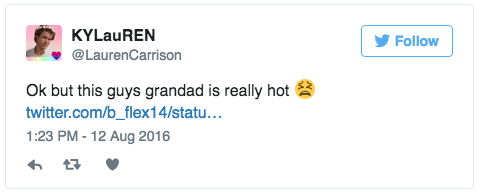 Barrett disse que seu avô se exercita todos os dias e faz "repetições leves e pesadas" para ajudar a fortalecer "suas juntas".
"Ele sempre foi de tomar iniciativa", disse o neto. "Quando vi que ele estava indo em direção ao banco, sabia que ia nos surpreender."
Esse mocinho de boné resume nossa reação: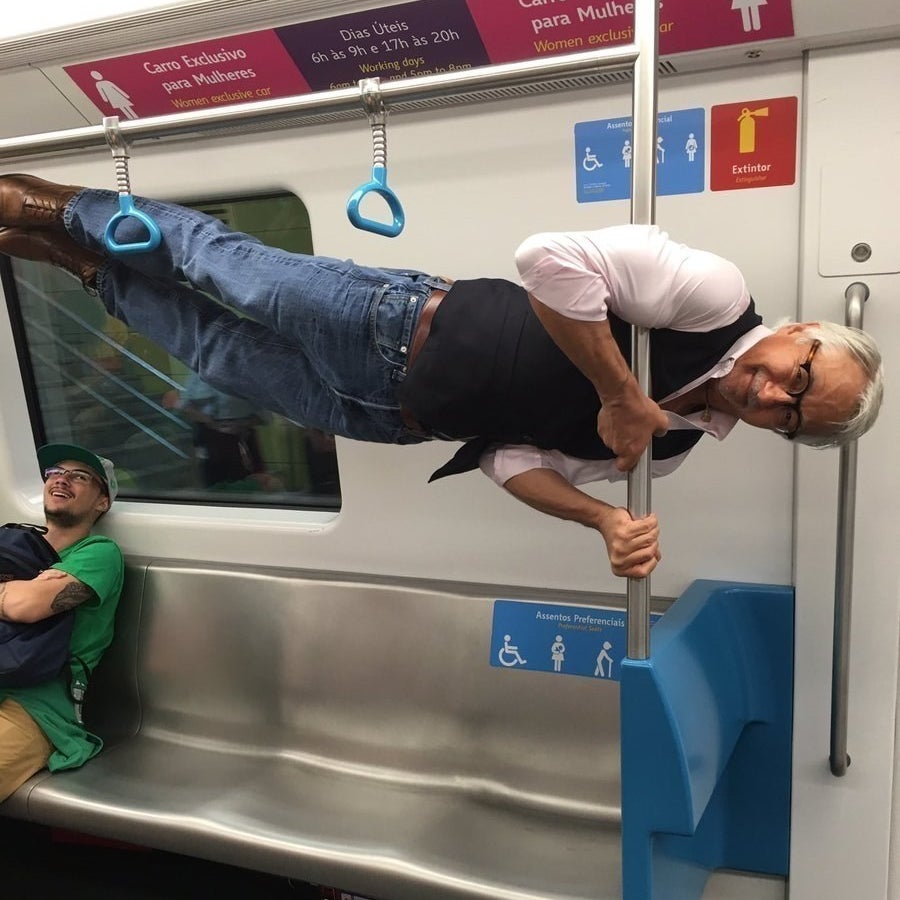 Looks like there are no comments yet.
Be the first to comment!