Quem mora em qualquer bairro mais residencial sabe que é comum escutar vendedores de porta em porta que avisam que estão pela área com uma tradicional musiquinha.
É material de limpeza, churros, sorvete, frutas, o moço que afia as facas, que conserta panelas e por aí vai.
Mas poucos têm uma música tão contagiante quando a deste vendedor de pão que circula pelo Vidigal, no Rio de Janeiro.
Se liga na recepção da molecada!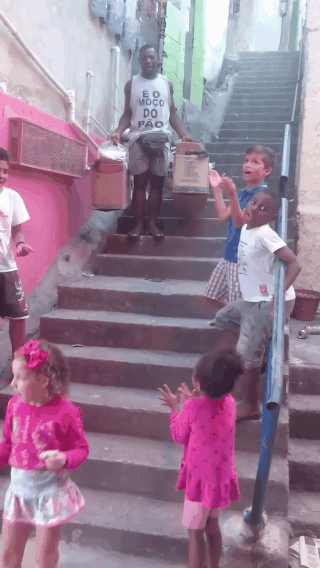 E se a música ainda não grudou na sua cabeça, segue a letra completa para isso terminar de acontecer.
É o o moço do pão, É o o moço do pão,
É o o moço do pão passando no seu portão. (2x)
O moço vai, o moço volta,
É o moço do pão passando na sua porta. (2x)
Ôoo, o moço do pão chegou. (2x)
Looks like there are no comments yet.
Be the first to comment!