Você sabe que uma música vai ser o hit do verão quando começam a sincronizá-la com algum vídeo que o pessoal adora.
Foi o que aconteceu com esse trecho de "Friends" editado, em que o macaquinho Marcel coloca "Deu Onda", do MC G15, para tocar.
E não é que ficou sincronizado demais?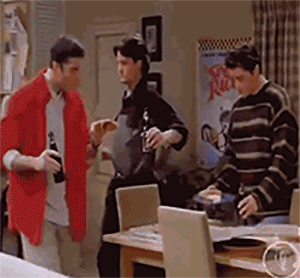 O capítulo original era "The One With All That Poker".