A gente sabe que está frio e você quer se sentir mais quentinho.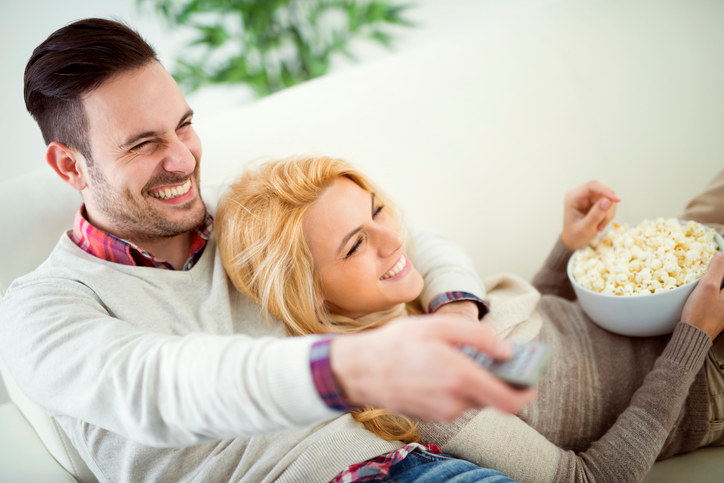 Pensando nisso, a gente criou este creme aqui.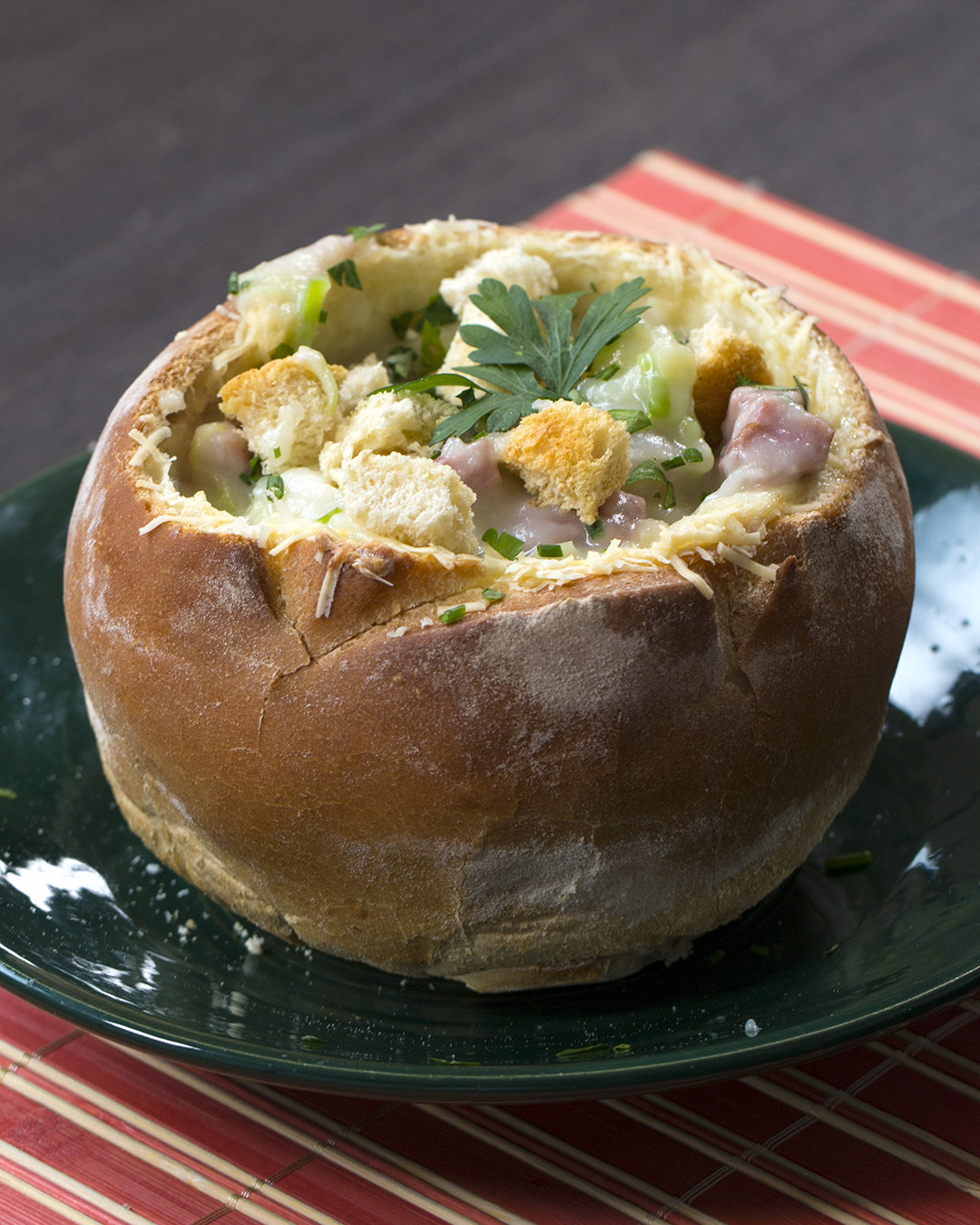 Você vai precisar de:
* 1 pão italiano
* 1 colher de sopa de requeijão
* 1 e 1/2 xícara de queijo parmesão ralado
* 3 batatas médias cozidas
* 3 copos de água
* 1 c. de sopa de azeite
* 1 dente de alho
* 2 unidades de alho-poró
* 1 calabresa em cubos (200g)
Modo de preparo:
1. Corte a tampa do pão e remova o miolo. Faça cubinhos com o miolo. Reserve.
2. Passe a colher de requeijão por dentro do pão e salpique parmesão ralado.
3. Leve o pão e os cubinhos ao forno preaquecido em 230ºC por 20 minutos, ou até dourar.
4. Em um liquidificador, bata as 3 batatas cozidas com 3 copos de água. Reserve.
5. Em uma panela, refogue o alho no azeite. Acrescente o alho-poró picado e a calabresa em cubos. Refogue.
6. Acrescente o creme de batata e a xícara de queijo parmesão ralado. Misture até derreter o queijo.
7. Sirva dentro do pão acompanhado com os croutons.
Manda essa colherada para cá!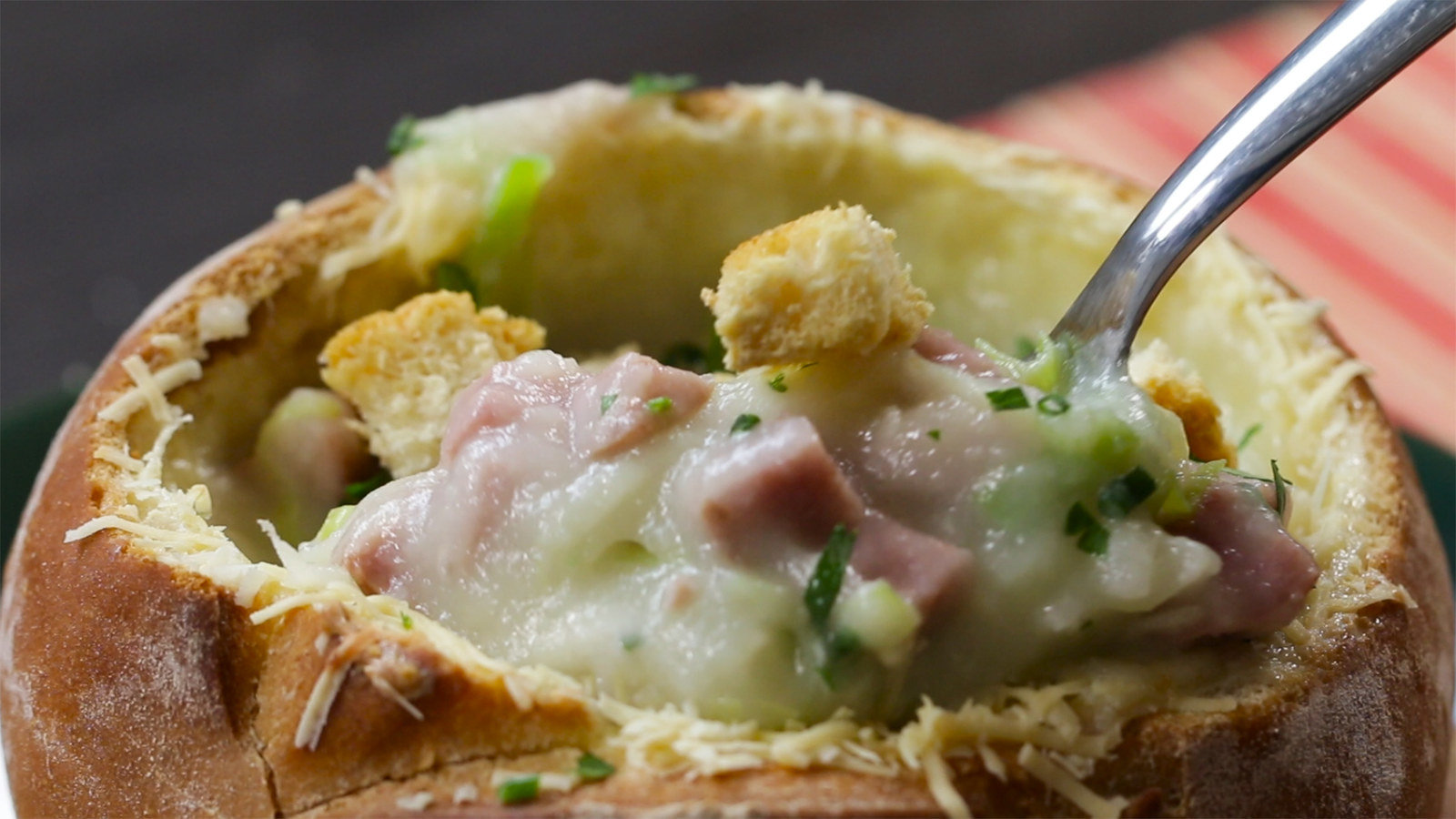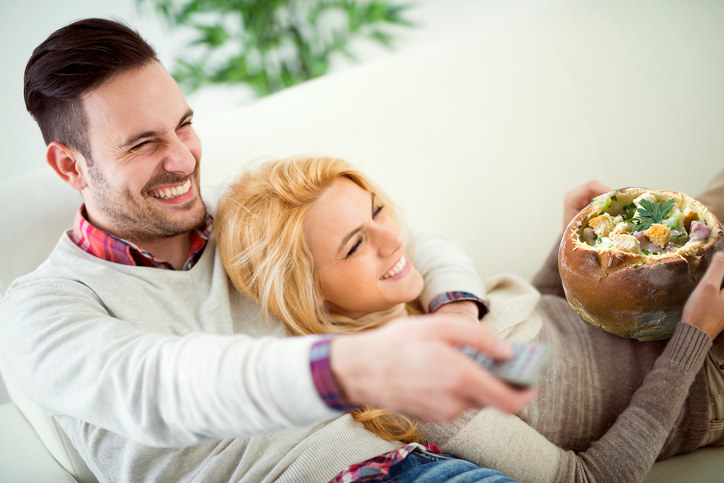 Looks like there are no comments yet.
Be the first to comment!