Oi! Você conhece a Thifany?
Anteontem ela postou um vídeo de uma apresentação no Facebook dançando Mc Livinho.
Mas a verdadeira estrela do vídeo nem aparece nas imagens: a mãe da Thifany.
"THIFANY, DESCE DAÍ AGORA".
E ela basicamente é a mãe de todos nós quando a gente faz alguma coisa que elas não gostam.
"A THIFANY PRECISA SE CONVERTER!"
O pessoal adorou o vídeo e não para de comentar nas postagens da Thifany com as frases da mãe dela!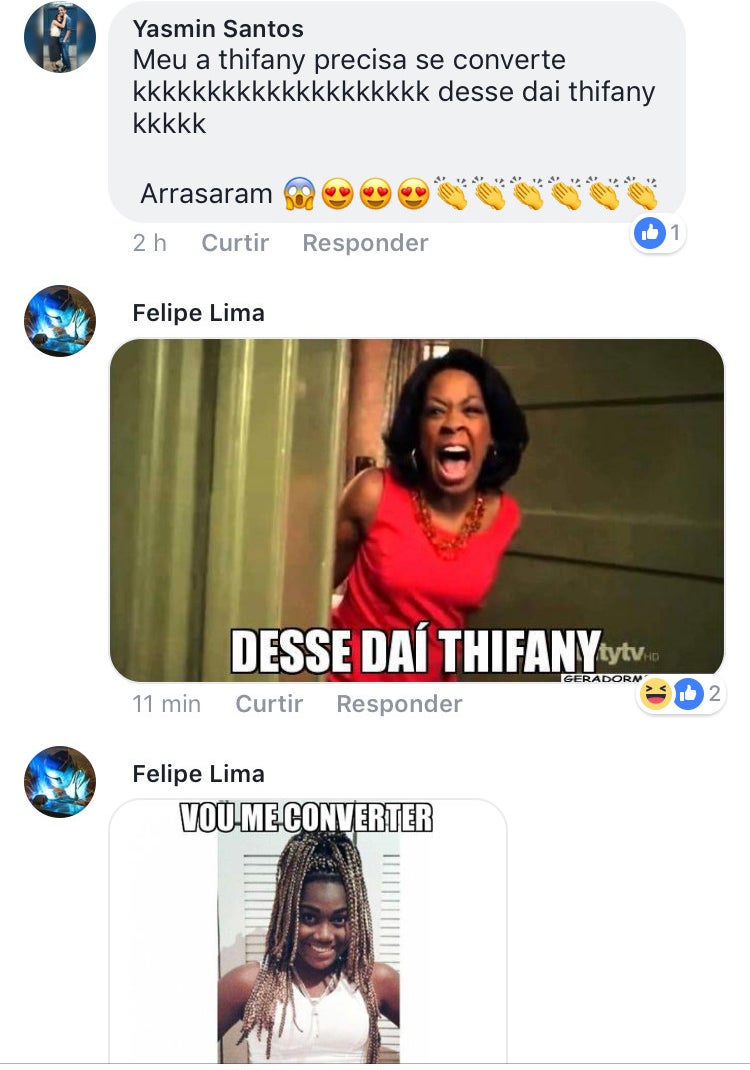 Looks like there are no comments yet.
Be the first to comment!