Lembra aquele dia em que a Gretchen ficou conhecida no exterior por ser parecida com a Camila Cabello no Billboard Music Awards?
Esse tempo acaba de ficar para trás porque esta mulher foi a maior trabalhadora deste país neste último final de semana!
Em um único domingo, não foi apenas um, mas dois grandes passos para a dominação mundial!
A internet teve que se puxar para adiantar para os gringos o que vem por aí.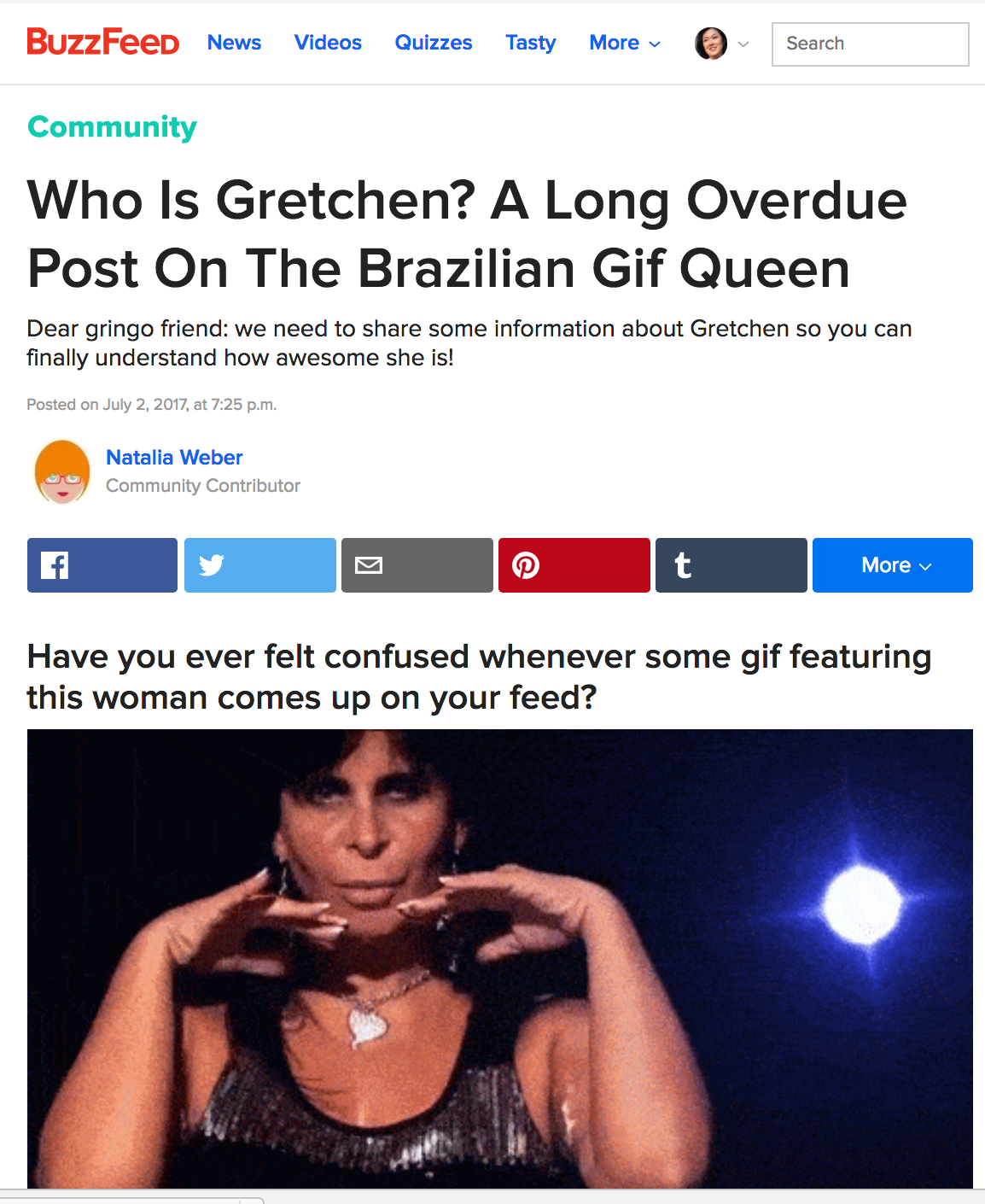 Em menos de um dia, a Gretchen estrelou um promo de "Glow", a nova série original da Netflix.
E ela vai participar do lyric video — aqueles vídeos com a letra da música embaixo pra acompanhar — da Katy Perry!
A própria Gretchen confirmou a novidade.
Este perfil falso da Gretchen no Twitter até narrou como deve ter sido a conversa com a Katy.
Gretchen e Anitta para ministras das relações exteriores!
Looks like there are no comments yet.
Be the first to comment!