A atleta chinesa He Zi arrasou na final do trampolim de três metros, no salto ornamental, no último domingo (14).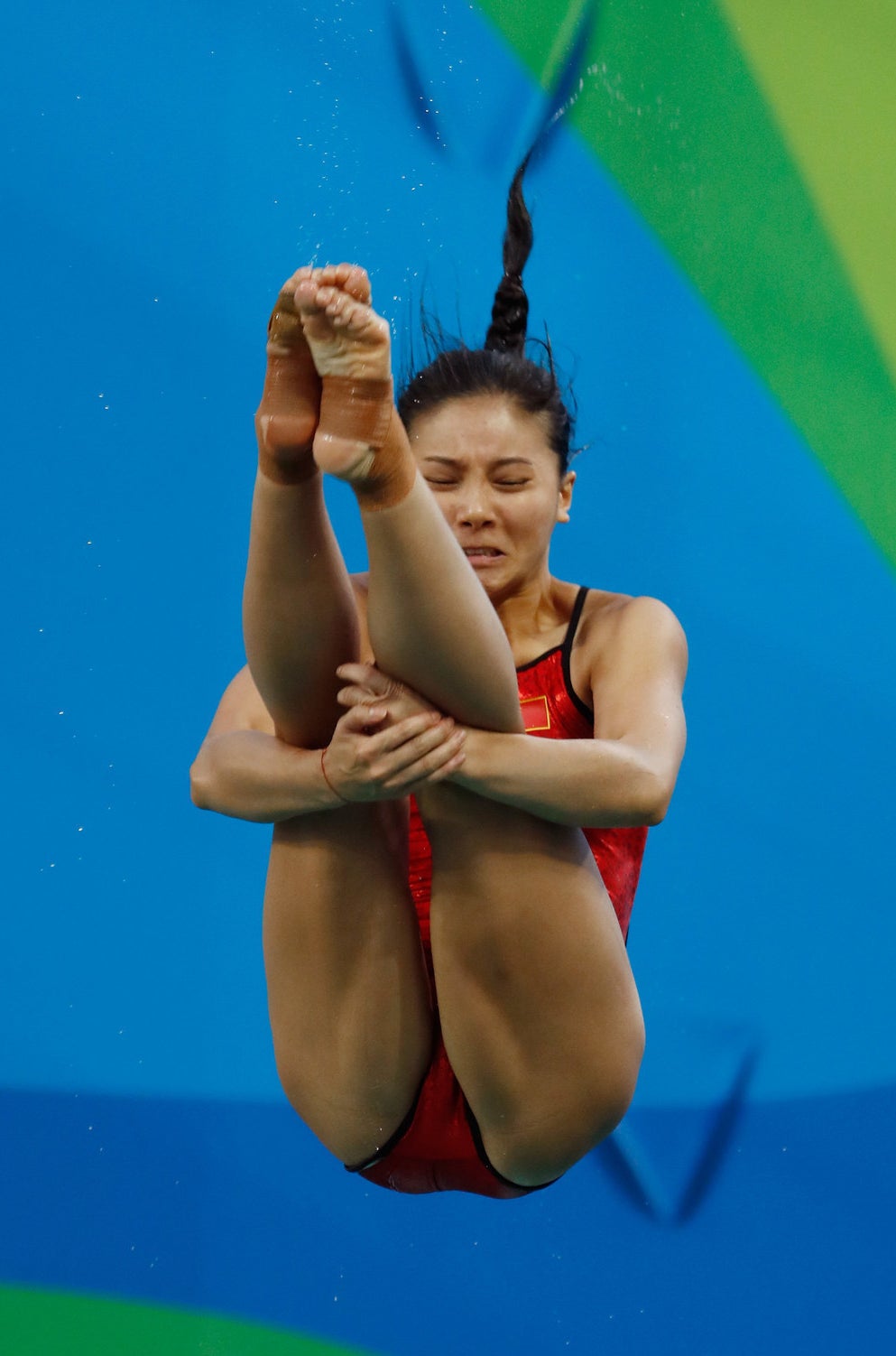 E conquistou a prata!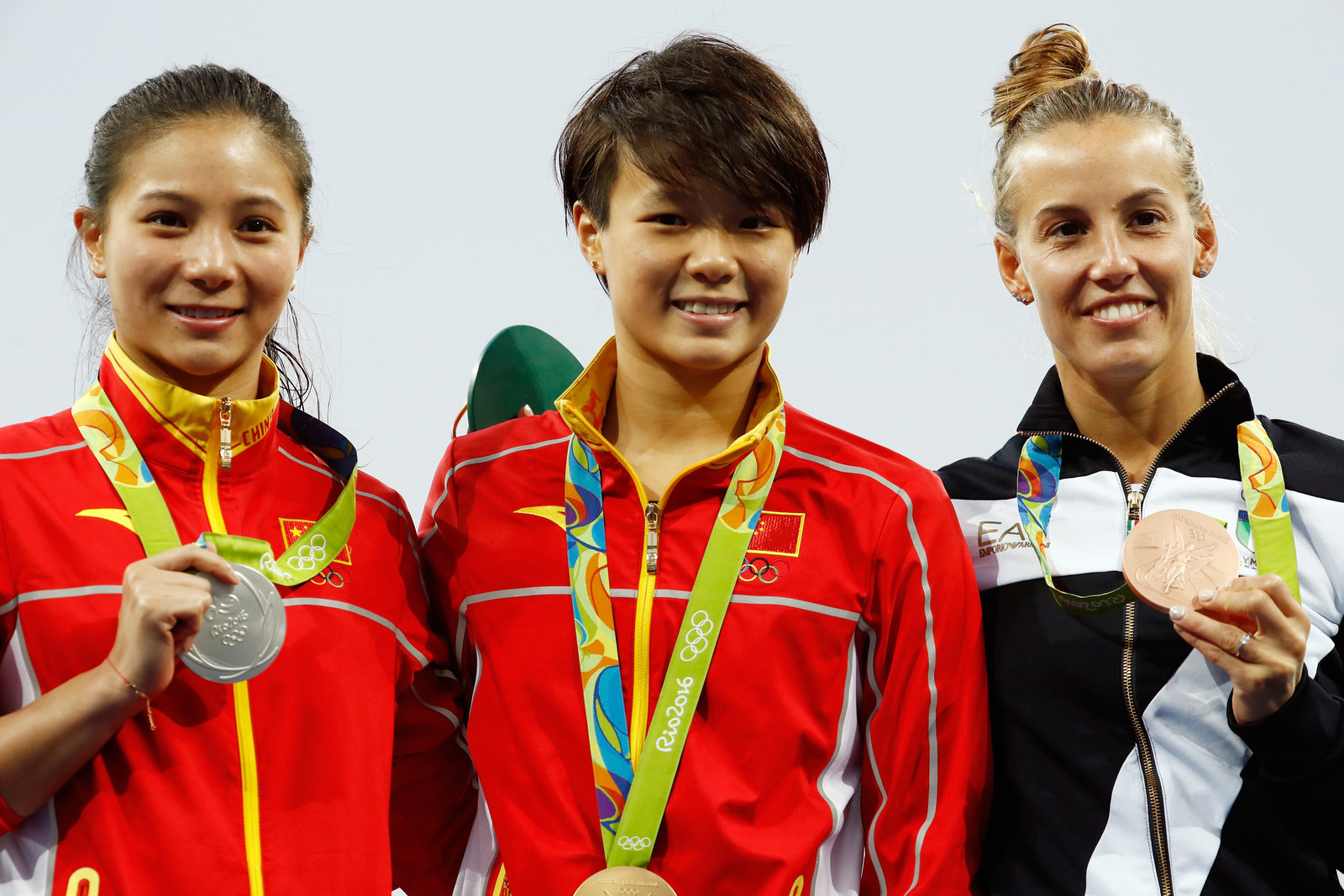 Mas outra coisa muito emocionante também aconteceu no final da sua cerimônia de premiação.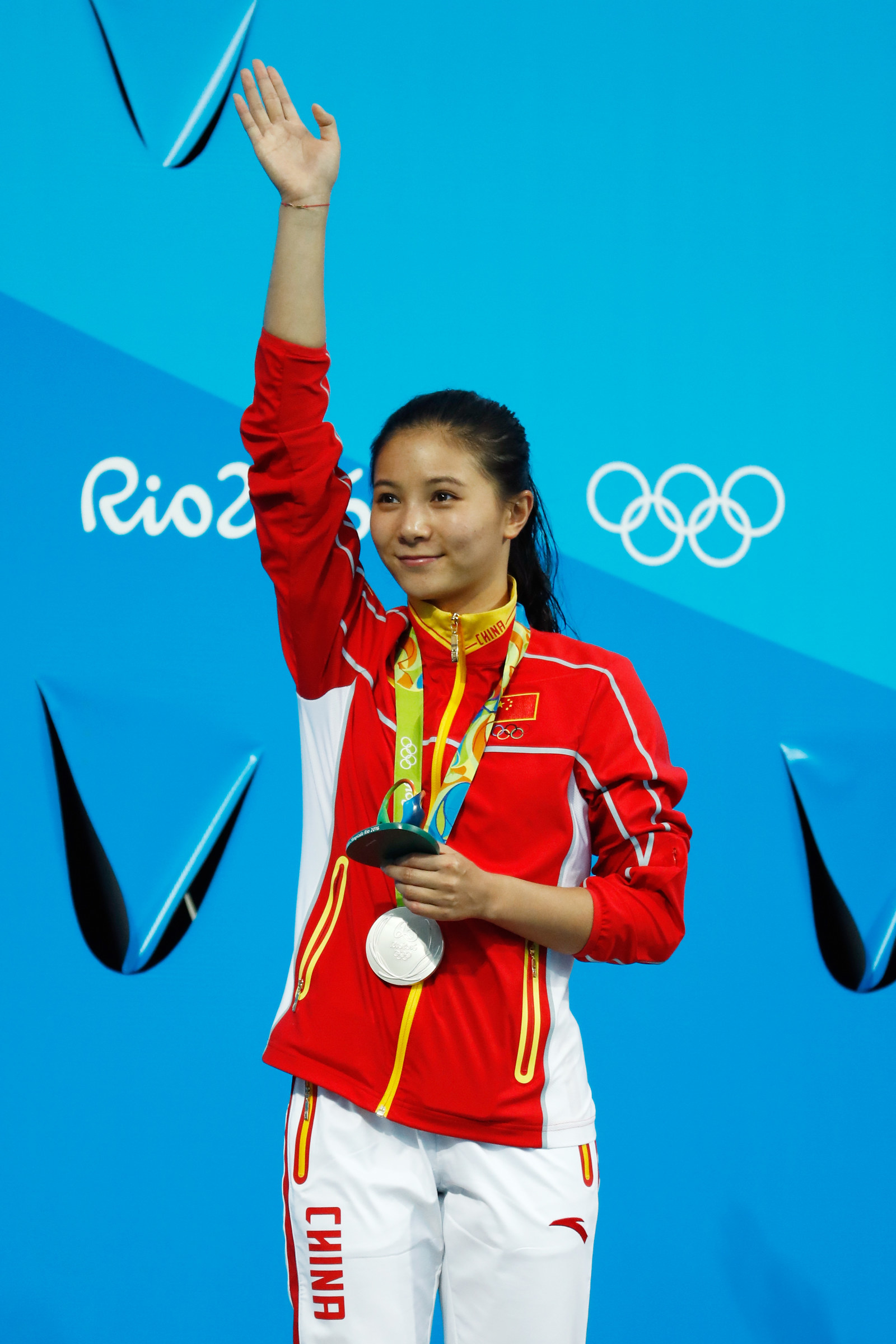 Seu namorado e companheiro de esporte, Qin Kai, veio ao palco e se ajoelhou.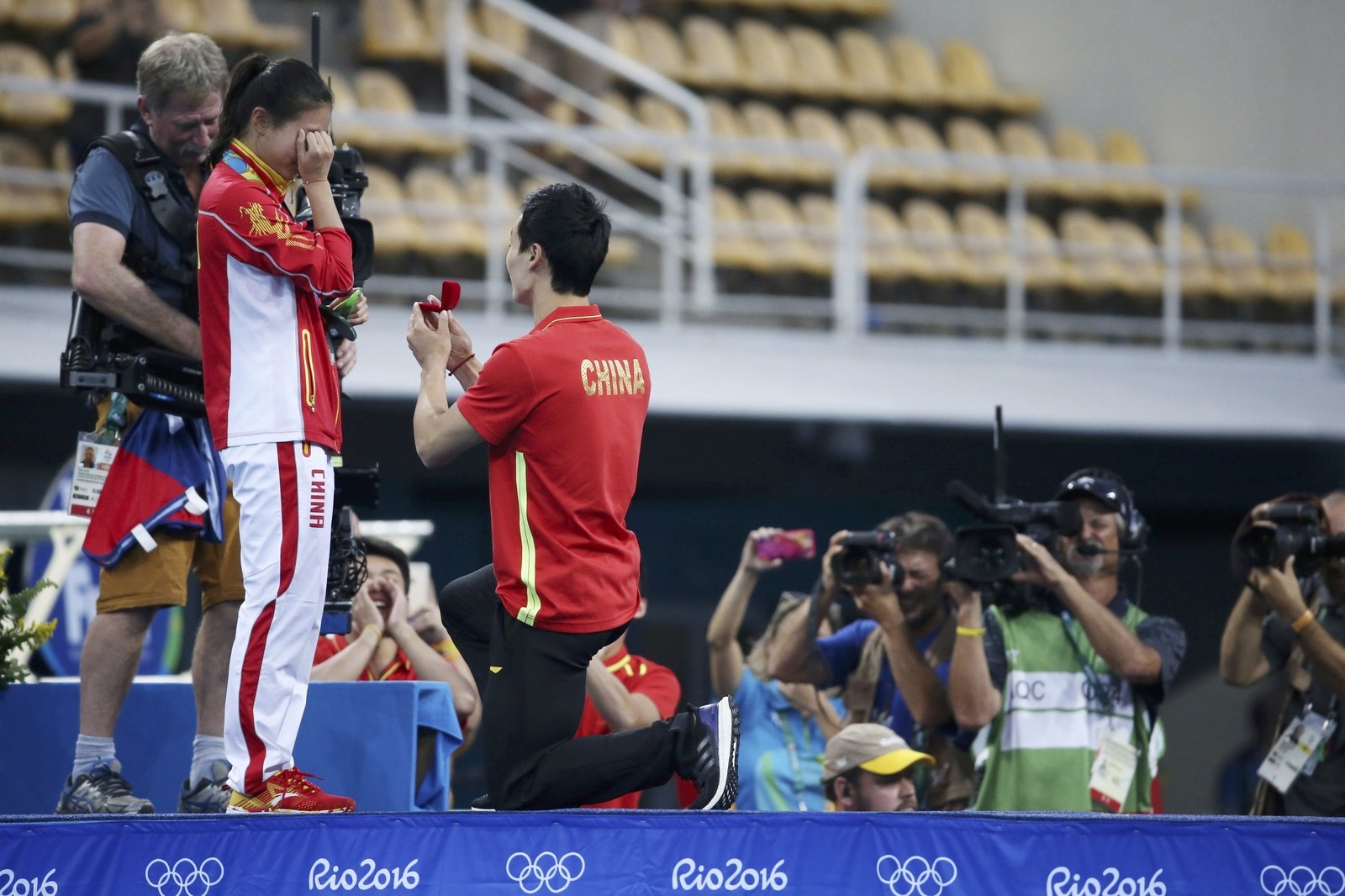 Trazendo um anel!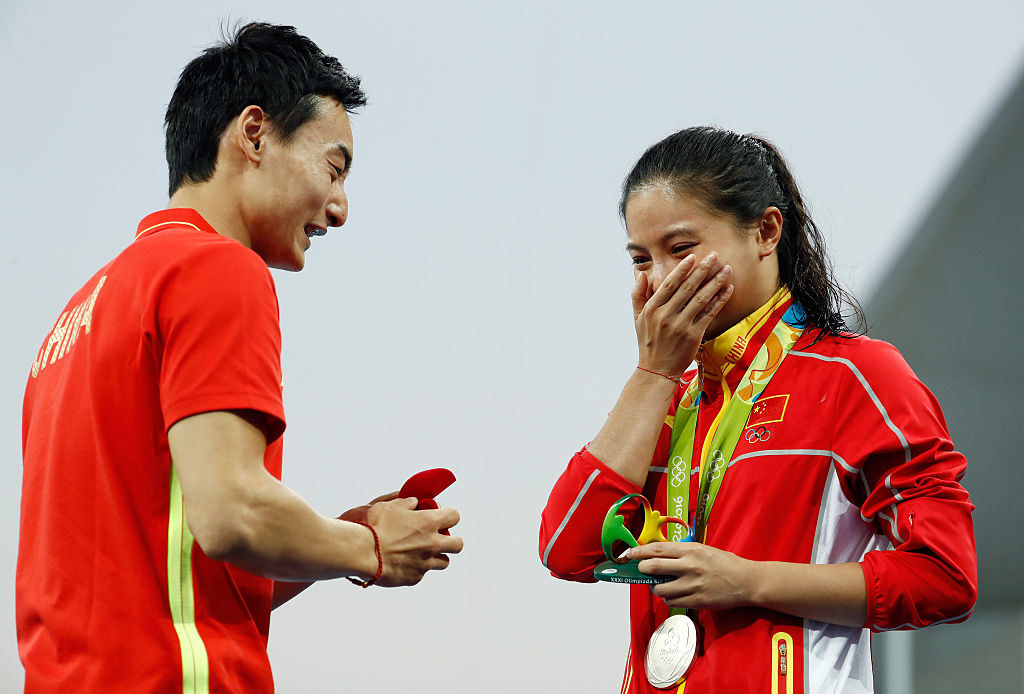 Foi muito fofo!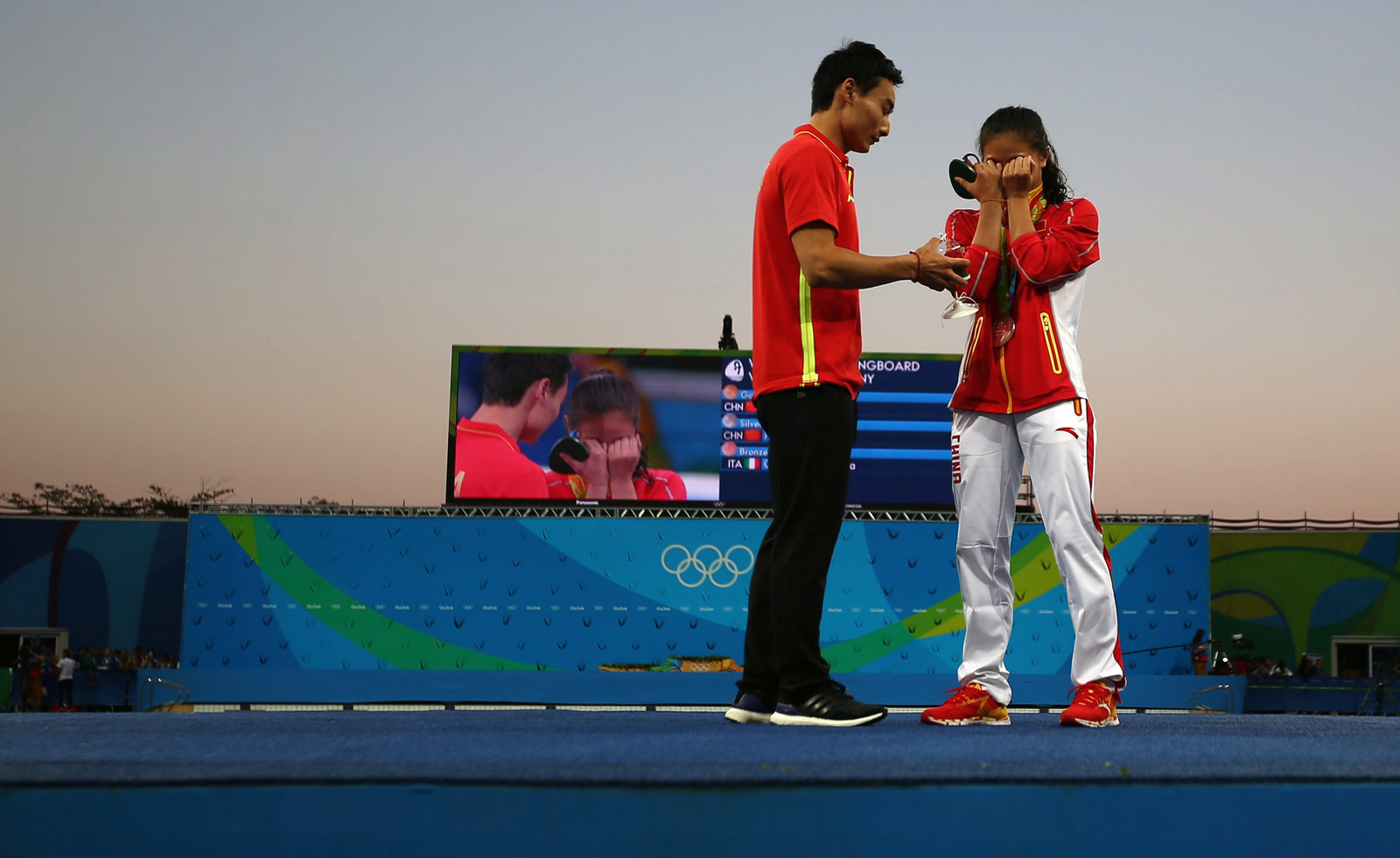 Muito fofo mesmo!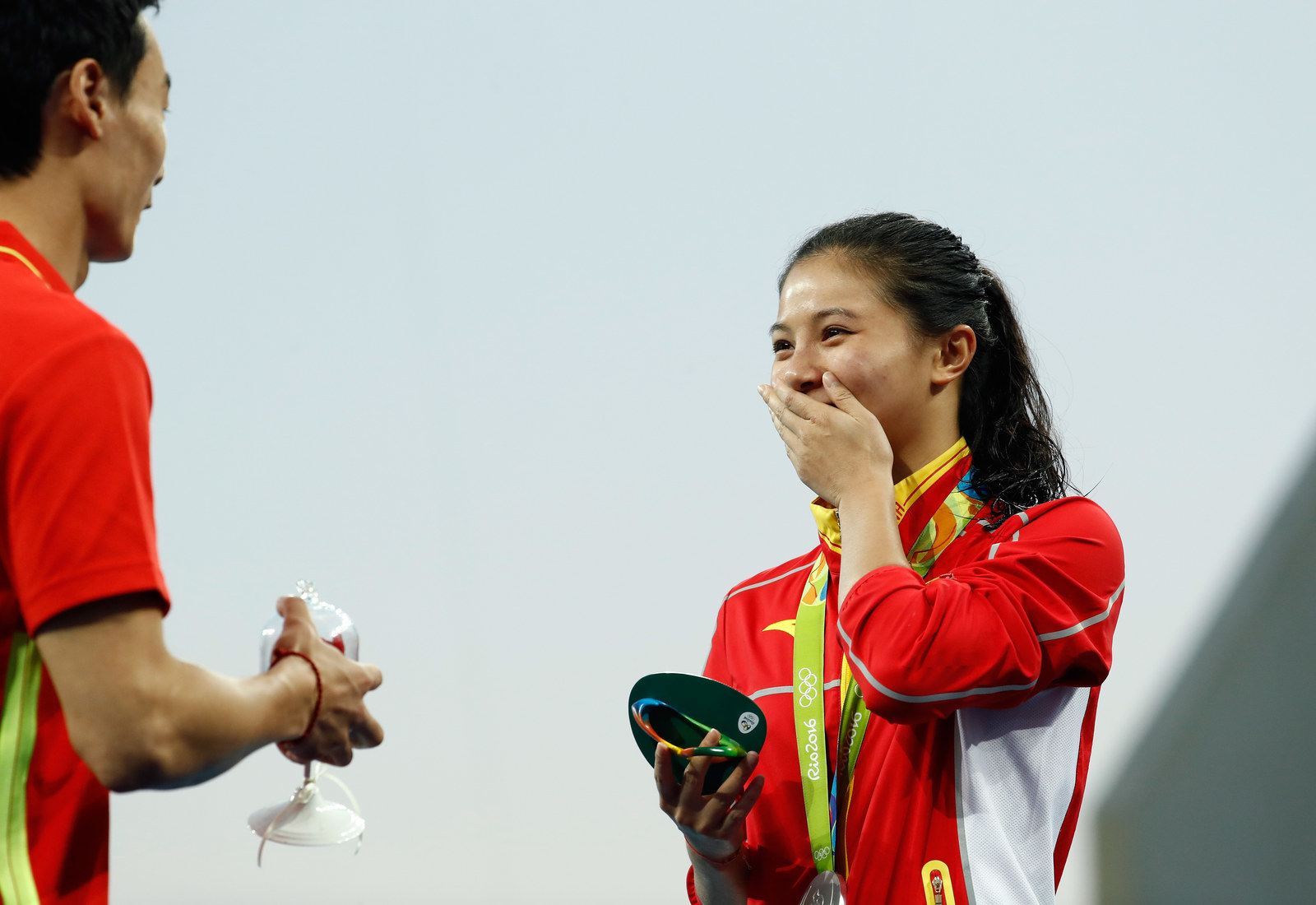 Ai, acho que minha alergia está atacando.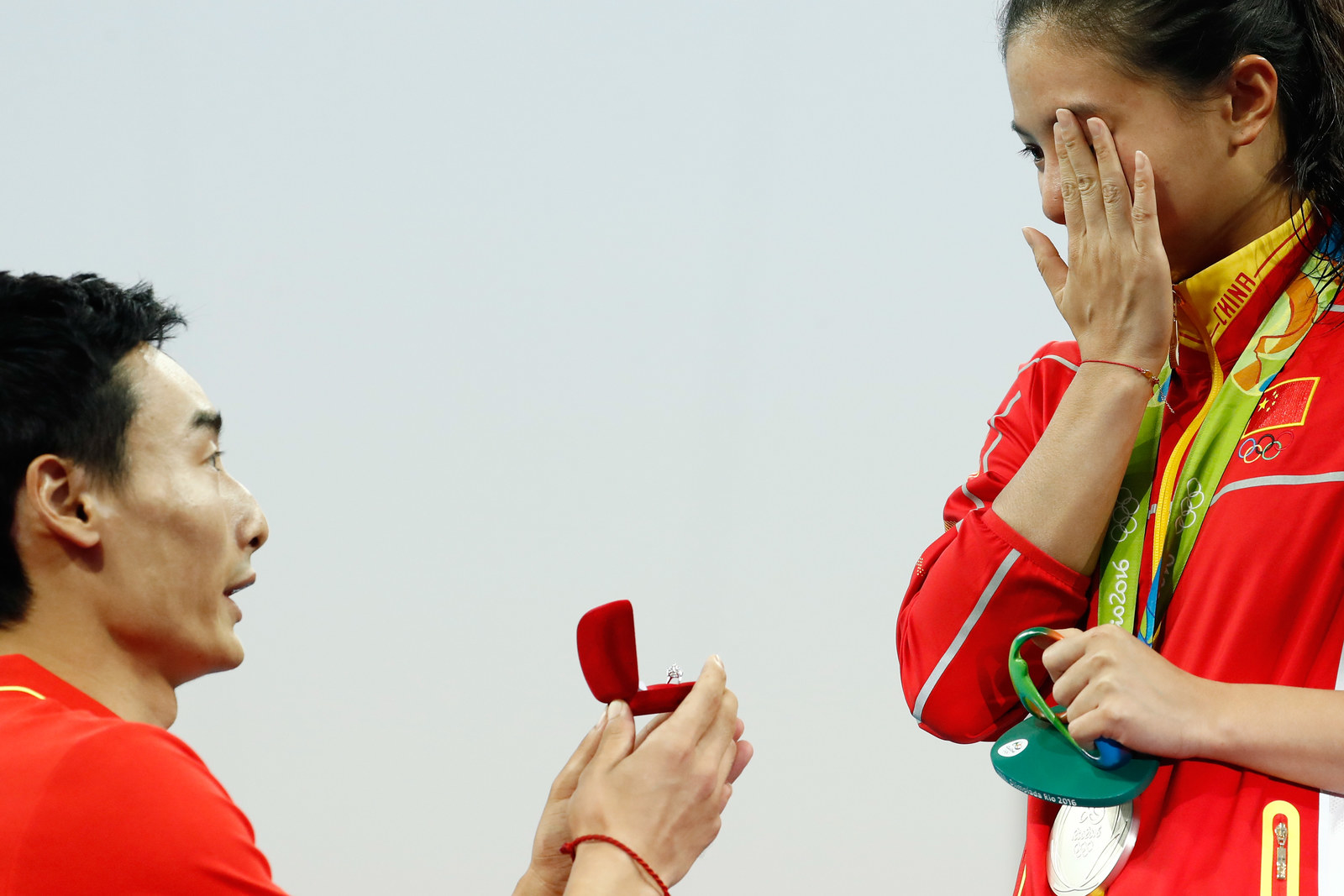 Ela disse sim!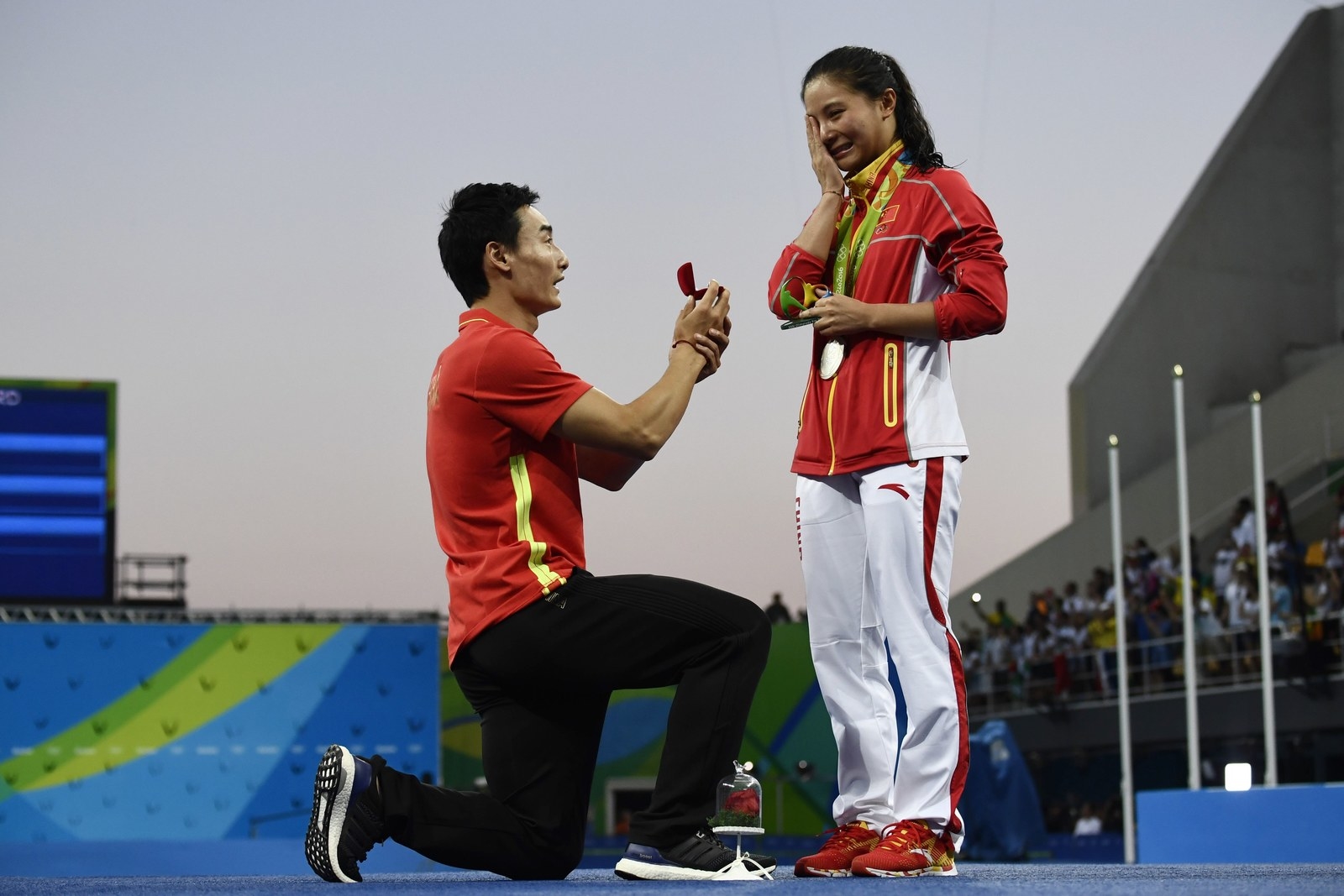 E Qin comemorou muito a resposta!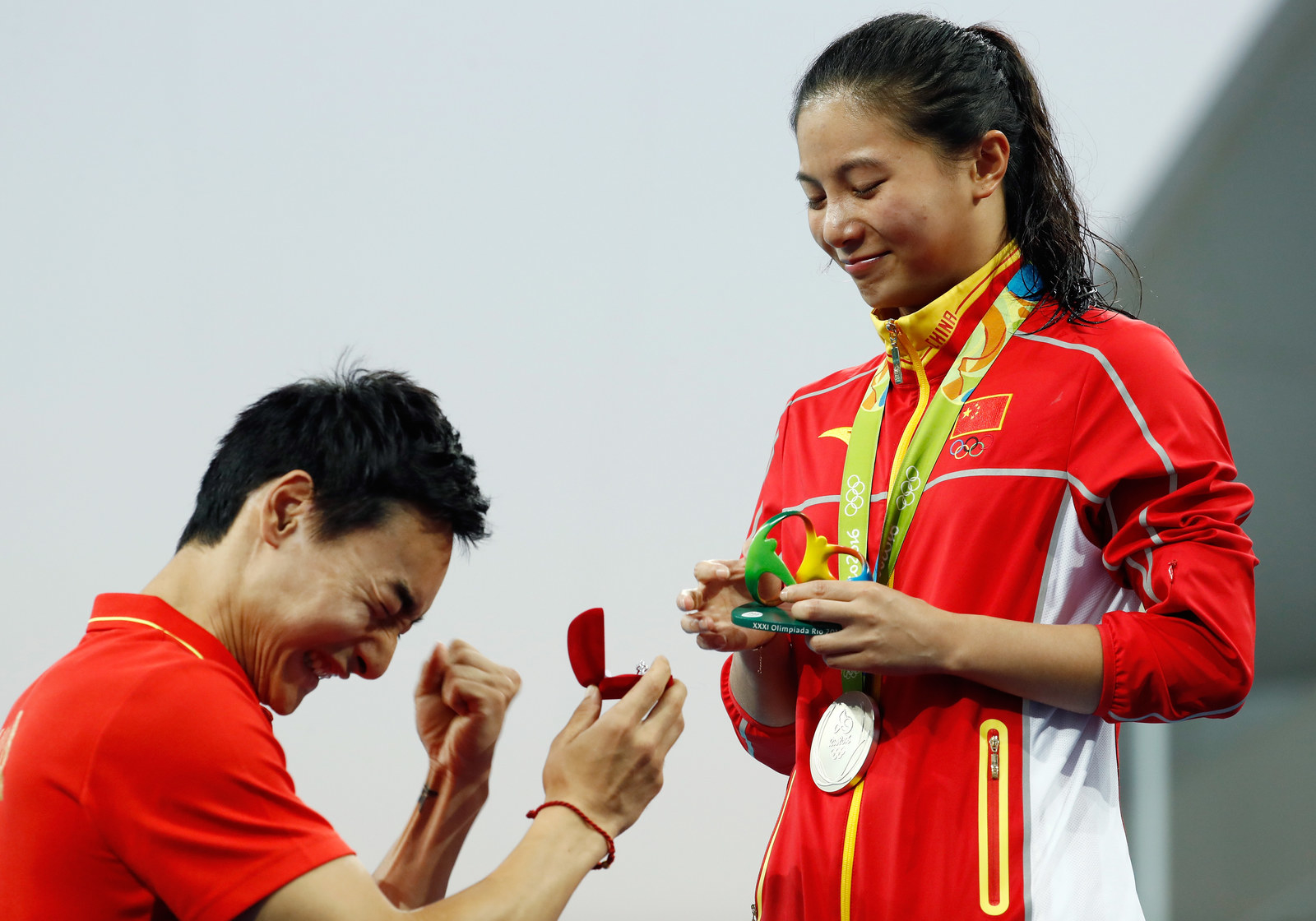 Na semana passada, também na Rio 2016, a voluntária Marjorie Enya pediu sua namorada, a jogadora de rúgbi Isadora Cerullo, em casamento.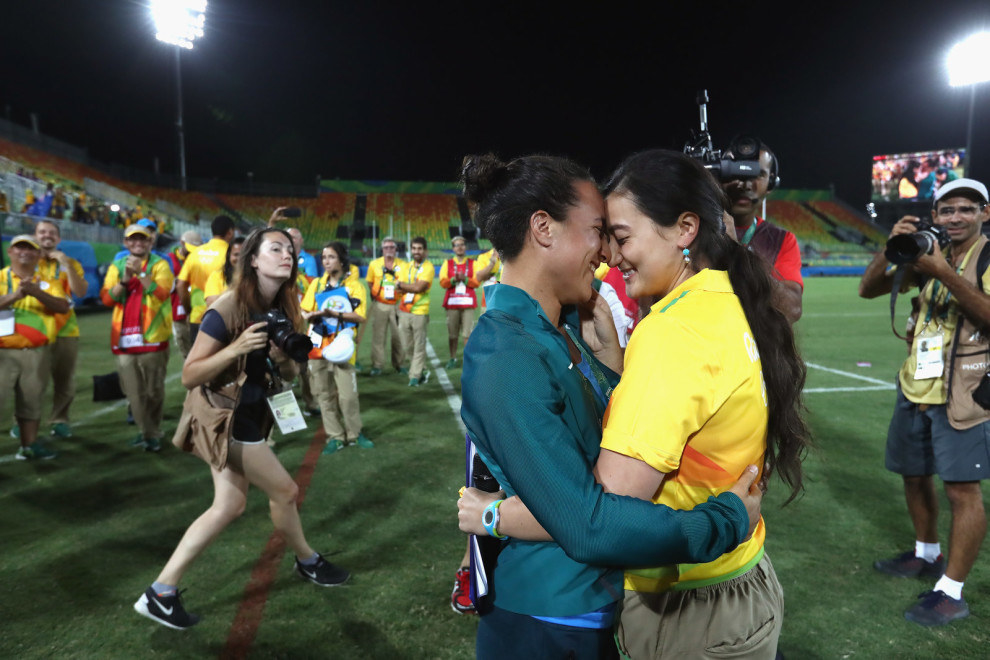 Looks like there are no comments yet.
Be the first to comment!