Assim como a maioria dos momentos mais importantes da sua vida, você provavelmente se lembra exatamente onde estava quando assistiu a este bombástico episódio da segunda temporada de "Grey's Anatomy".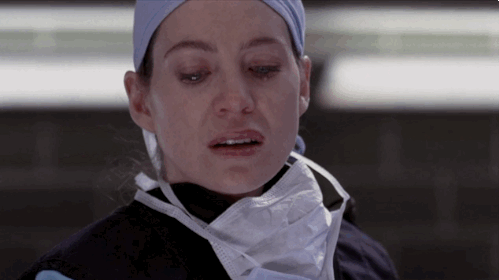 Então, para a nossa alegria, a "Entertainment Weekly" publicou uma matéria sobre o episódio que me levou de volta ao ano de 2006.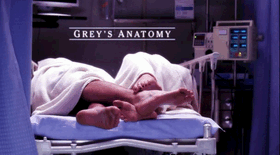 Como você bem se lembra, Kyle Chandler interpretou Dylan, o Cara do Esquadrão Anti-Bombas. Dylan, O Cara do Esquadrão Anti-Bombas, por sua vez, ajudou Meredith para que ela pudesse tirar uma bomba de dentro de uma pessoa. E a única coisa que fez com que as pessoas aguentassem a cena foi a canção "Breathe (2 AM)" de Anna Nalick.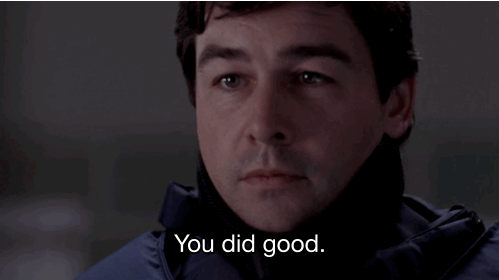 Na época, Kyle era um ator relativamente desconhecido (a não ser que você tivesse assistido à série da CBS "Early Edition"). Apesar disso, até a atriz Ellen Pompeo podia ver que ele seria uma grande estrela:
Lembro que achei Kyle Chandler incrível. Não me surpreendi que sua carreira deslanchou depois.
Aparente, Kyle realmente e sinceramente não queria ser morto e sair da série, o que não foi possível... devido ao final explosivo do episódio. Aqui está o que Shonda Rhimes se lembra de toda a história:
Ele me deu muitas ideias de como Dylan, seu personagem, poderia talvez não explodir, e eu ficava mostrando para ele a linha no script que dizia "Dylan explode". Ele foi criado para explodir. Mas eu não esperava ter Kyle Chandler para este papel. Então eu também não queria explodi-lo.
Bom, mas acontece que, em "Grey's Anatomy", as pessoas morrem e temos que simplesmente lidar com isso...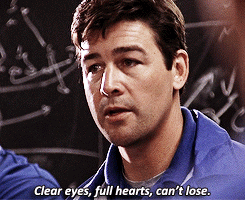 Mas vamos fazer uma pausa e viver por um instante em um universo alternativo? Nele, o The Fray toca sua música o dia todo e Dylan, o Cara do Esquadrão Anti-Bombas, vive uma longa vida, se aposenta aos 65 anos e se muda para a Flórida com sua linda esposa e seus três filhos.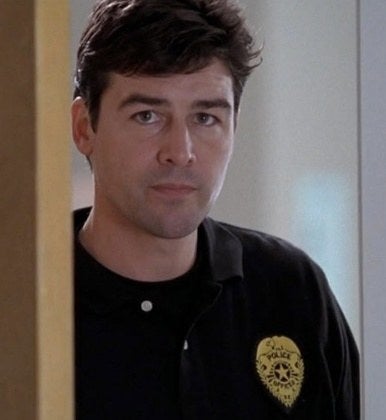 Descanse em paz, Dylan. Você merecia algo melhor.
Este post foi traduzido do inglês.
Looks like there are no comments yet.
Be the first to comment!