Você vai precisar de:
250g de carne moída
250g de linguiça apimentada moída
1 colher de chá de sal
1 colher de chá de alho em pó
1 colher de chá de pimenta do reino
2 colheres de sopa de manjericão
1 xícara de parmesão ralado
1 ovo
1/2 xícara de farinha de rosca
1/2 xícara de água
3 xícaras de molho marinara
1 pão italiano
3 xícaras de muçarela
Modo de preparo:
# Em uma tigela grande, misture a carne moída, a linguiça apimentada moída, o sal, o alho em pó, a pimenta do reino, o manjericão, a 1/2 xícara de queijo parmesão, o ovo, a farinha de rosca e a água. Você pode usar as mãos ou uma colher grande.
# Faça as bolinhas de almôndega e frite em azeite quente em fogo médio-baixo até dourarem em cima e embaixo. Deixe secarem em papel toalha.
# Aqueça o molho marinara e adicione as almôndegas, cozinhando por cerca de 15 minutos.
# Corte um retângulo na parte superior do pão italiano e retire como se fosse uma tampa. Recheie com queijo muçarela, almôndegas cozidas, molho marinara e cubra com mais muçarela e parmesão.
# Leve ao forno preaquecido a 175°C por 25 minutos e aproveite!
Sua barriguinha vai ficar tão feliz com esse sanduíche que você vai ter fazer de novo e de novo!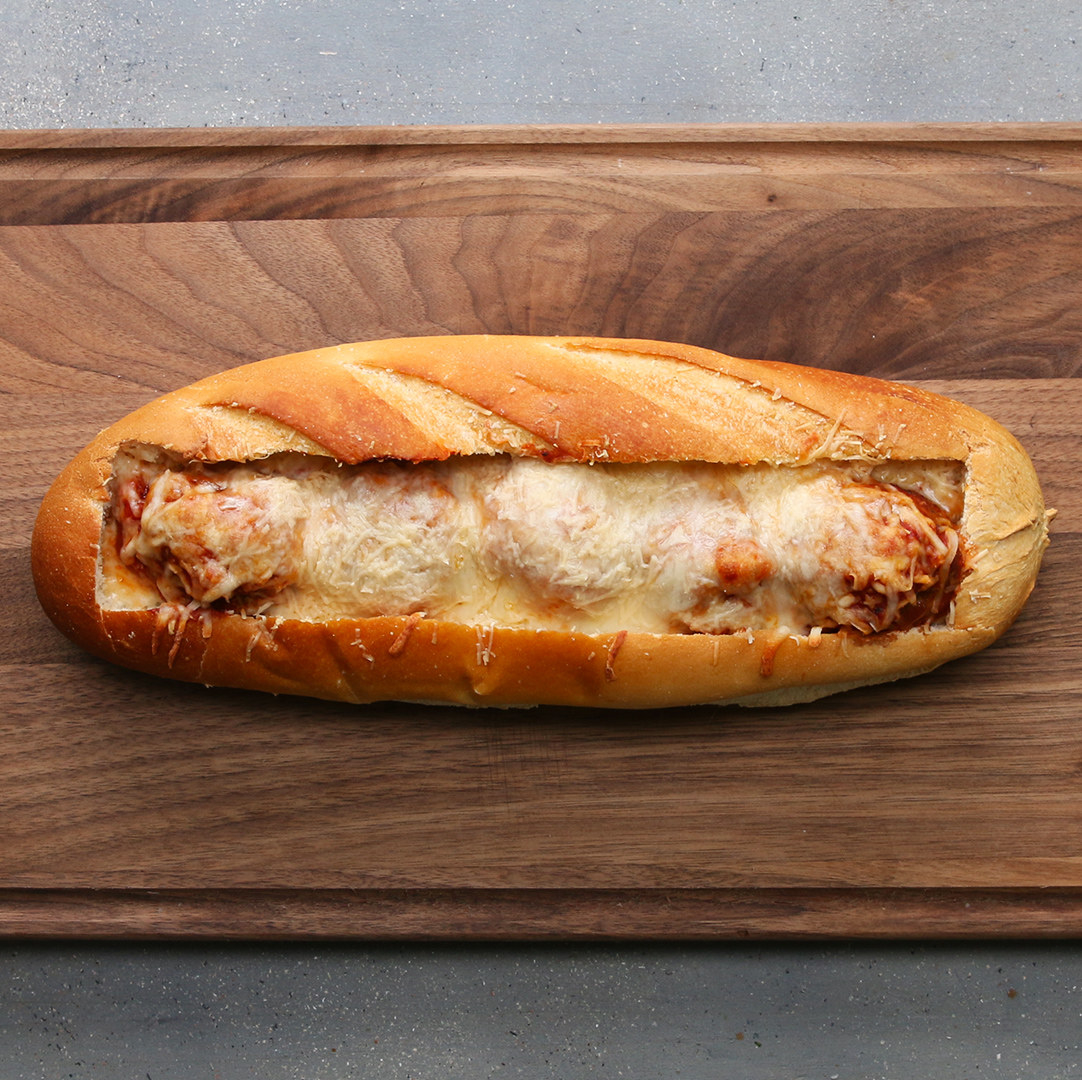 Looks like there are no comments yet.
Be the first to comment!