Você vai precisar de:
* 8 tiras de bacon
* 1 pé de alface, picado
* 2 punhados de tomate cereja, cortados ao meio
* 2 abacates, picados
* 1/2 pepino, picado
* 4 colheres de sopa de azeite
* 2 colheres de sopa de vinagre balsâmico
* 1 colher de chá de mostarda
* 1 colher de chá de sal
* 1 limão, espremido
Modo de preparo:
1. Frite o bacon até ficar crocante. Escorra em uma toalha de papel e depois corte em pequenos pedaços.
2. Coloque o pé de alface picado, os tomates, o pepino, o abacate e o bacon em uma tigela grande.
3. Em uma tigela pequena, misture o azeite, o vinagre balsâmico, a mostarda, o sal e o suco de limão para formar o molho.
4. Misture a salada com o molho e sirva!
Vai ter coragem de dizer não para esta saladinha?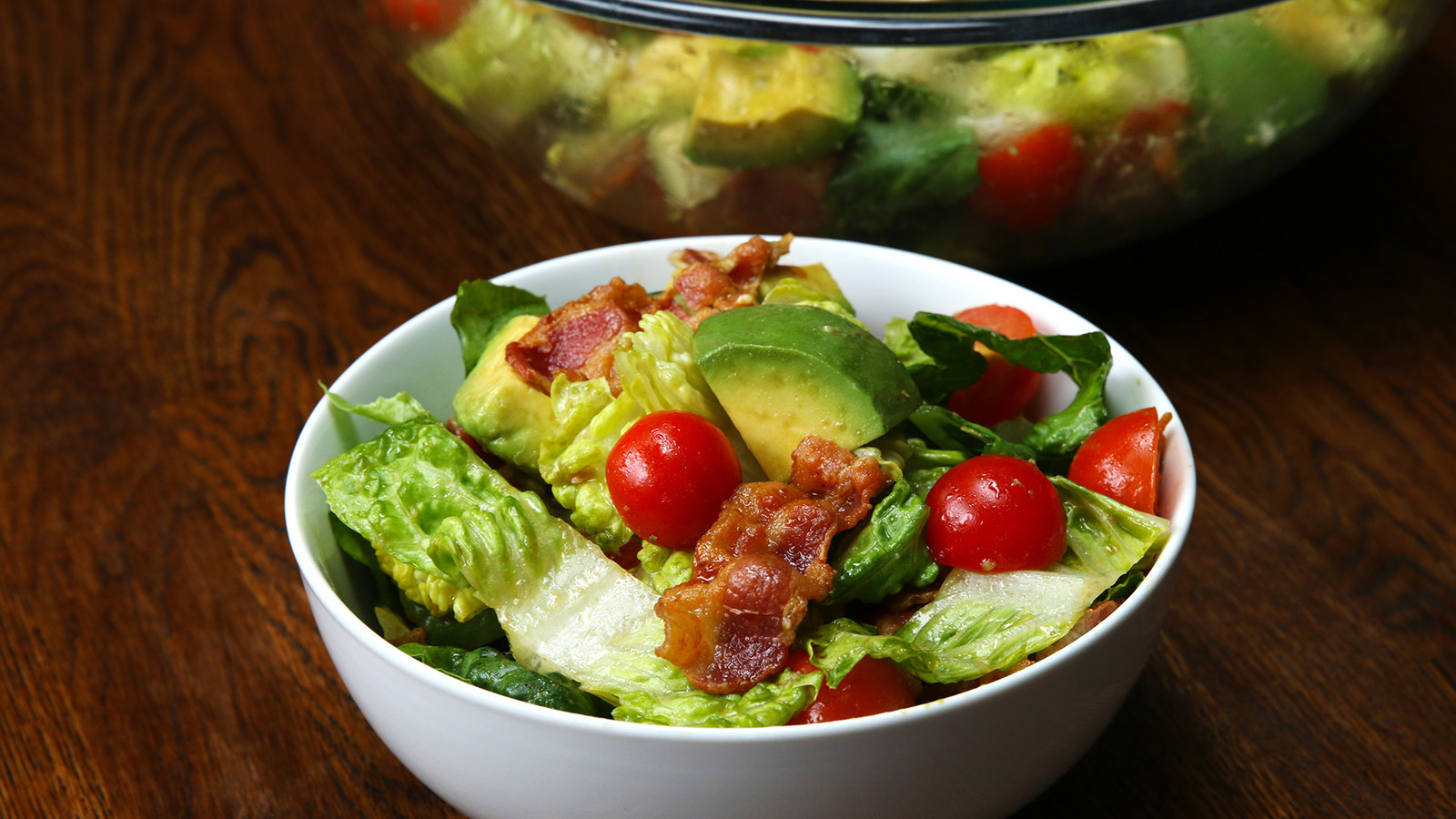 Looks like there are no comments yet.
Be the first to comment!