Você vai precisar de:
1 pão italiano
400g de requeijão cremoso
2 xícaras de frango cozido
1/2 xícara de molho de tomate
1/2 xícara de cebolinha
8 fatias de bacon
8 fatias de muçarela
1/2 xícara de milho
Modo de preparo:
# Preaqueça o forno a 180°C.
# Corte a tampa do pão e remova o miolo.
# Espalhe metade do requeijão no fundo, depois adicione em camadas: metade do frango, molho de tomate, cebolinha, bacon, muçarela, milho, resto do frango e resto de requeijão.
# Cubra com a tampa, embrulhe com papel alumínio e deixe o pão pressionado por 30 minutos com algum objeto pesado.
# Remova o papel alumínio, asse por 25 minutos e sirva!
É muito recheio em um pedaço só!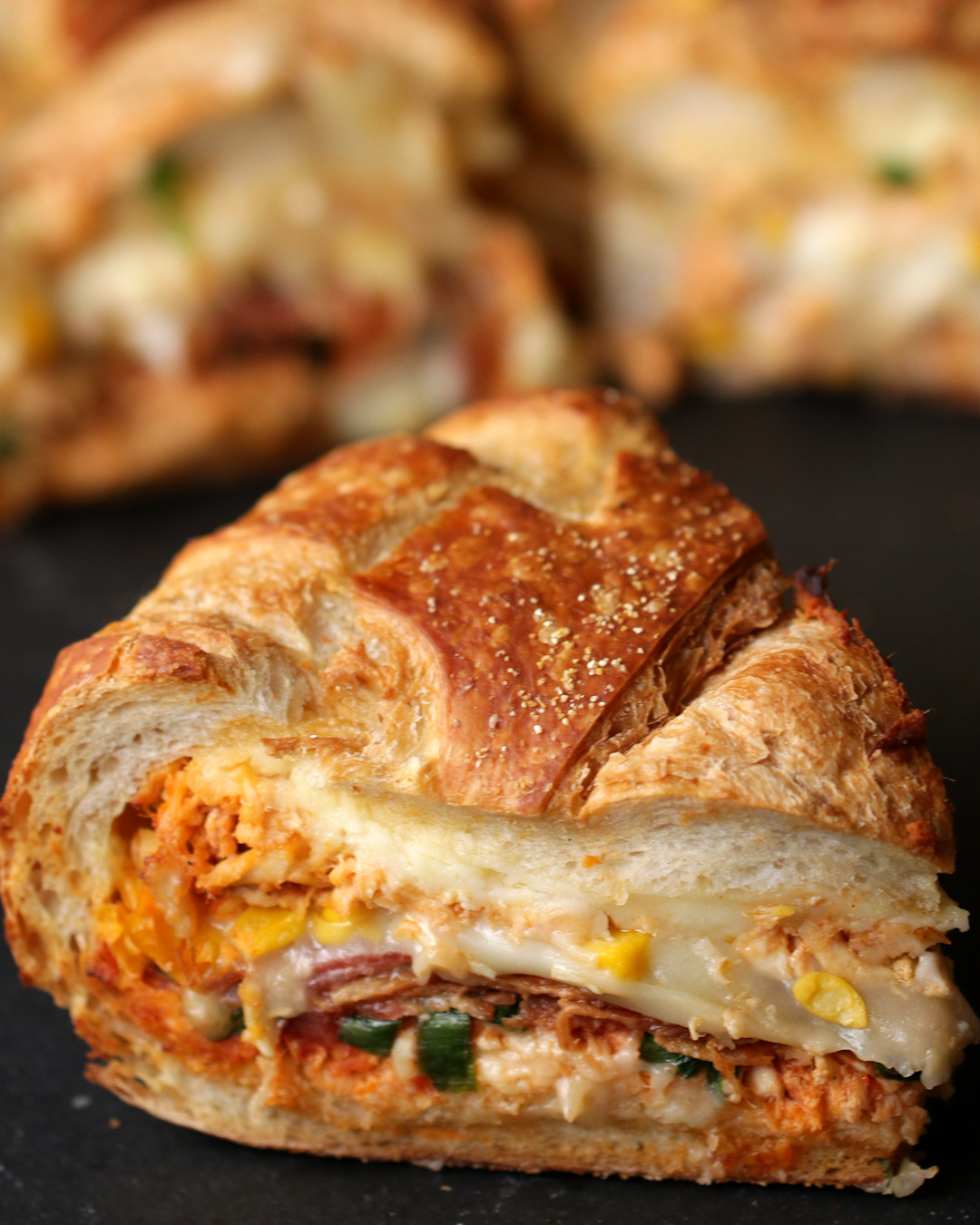 Looks like there are no comments yet.
Be the first to comment!