Você vai precisar de:
3 ovos
1 dose de mirin
1 pitada de sal
2 folhas de nori
2 fatias de queijo
E para decorar:
Maionese
Ovas de peixe
Modo de preparo:
# Comece misturando os ovos, o mirin e o sal.
# Aqueça uma frigideira antiaderente em temperatura baixa.
# Espalhe um pouco de óleo na frigideira e retire o excesso com ajuda de papel toalha.
# Distribua 1/4 da mistura de ovos no fundo da frigideira e, quando cobrir tudo, adicione uma folha de nori e uma fatia de queijo.
# Enrole como uma panqueca e coloque no canto da frigideira.
# Adicione mais um 1/4 da mistura de ovos, deixe cozinhar um pouco e enrole novamente.
# Repita os passos 4, 5 e 6 mais uma vez e retire da frigideira.
# Para servir, decore com maionese e ovas de peixe. Aproveite!
Hmmm, que delícia!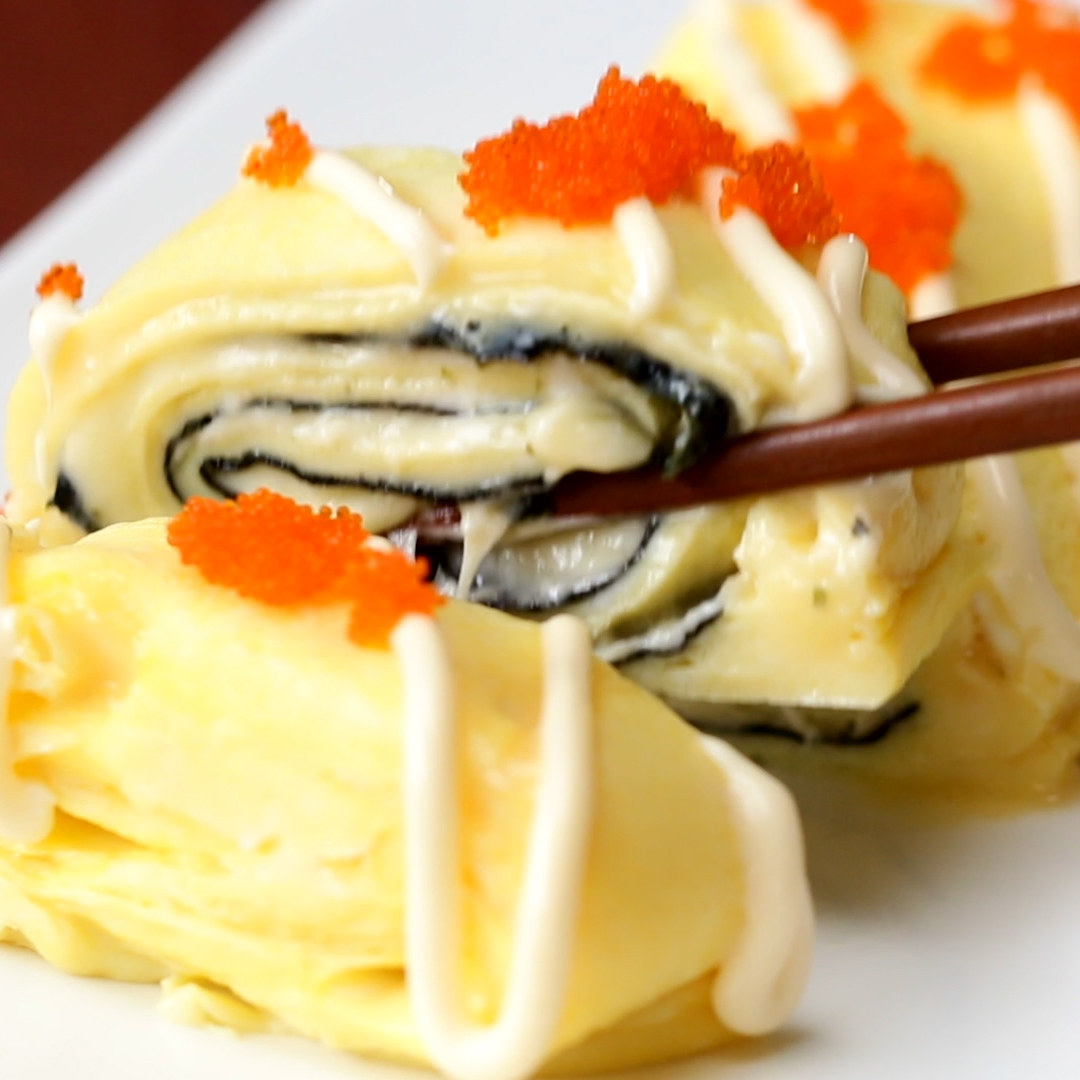 Looks like there are no comments yet.
Be the first to comment!