Você vai precisar de:
* 250g de cream cheese amolecido
* 1 litro de sorvete de morango
* 1 xícara de biscoito triturado
* 1 xícara de morangos picados
* 200g de chocolate derretido
E para decorar:
1/2 xícara de biscoito triturado
Modo de preparo:
# Comece batendo o cream cheese com uma batedeira até amolecer.
# Adicione o sorvete de morango e misture bem.
# Adicione o biscoito triturado e os morangos picados e misture mais um pouco.
# Em uma assadeira forrada com papel manteiga, despeje a mistura e leve ao congelador por 4-6 horas.
# Retire da forma, corte do tamanho que desejar e mergulhe os pedacinhos de sorvete no chocolate derretido para revestir.
# Coloque os pedaços revestidos em uma folha de papel manteiga e decore com biscoito triturado se desejar.
# Leve ao congelador por mais 30 minutos e aproveite!
Uma única mordida e todos os seus sonhos gulosos vão se realizar: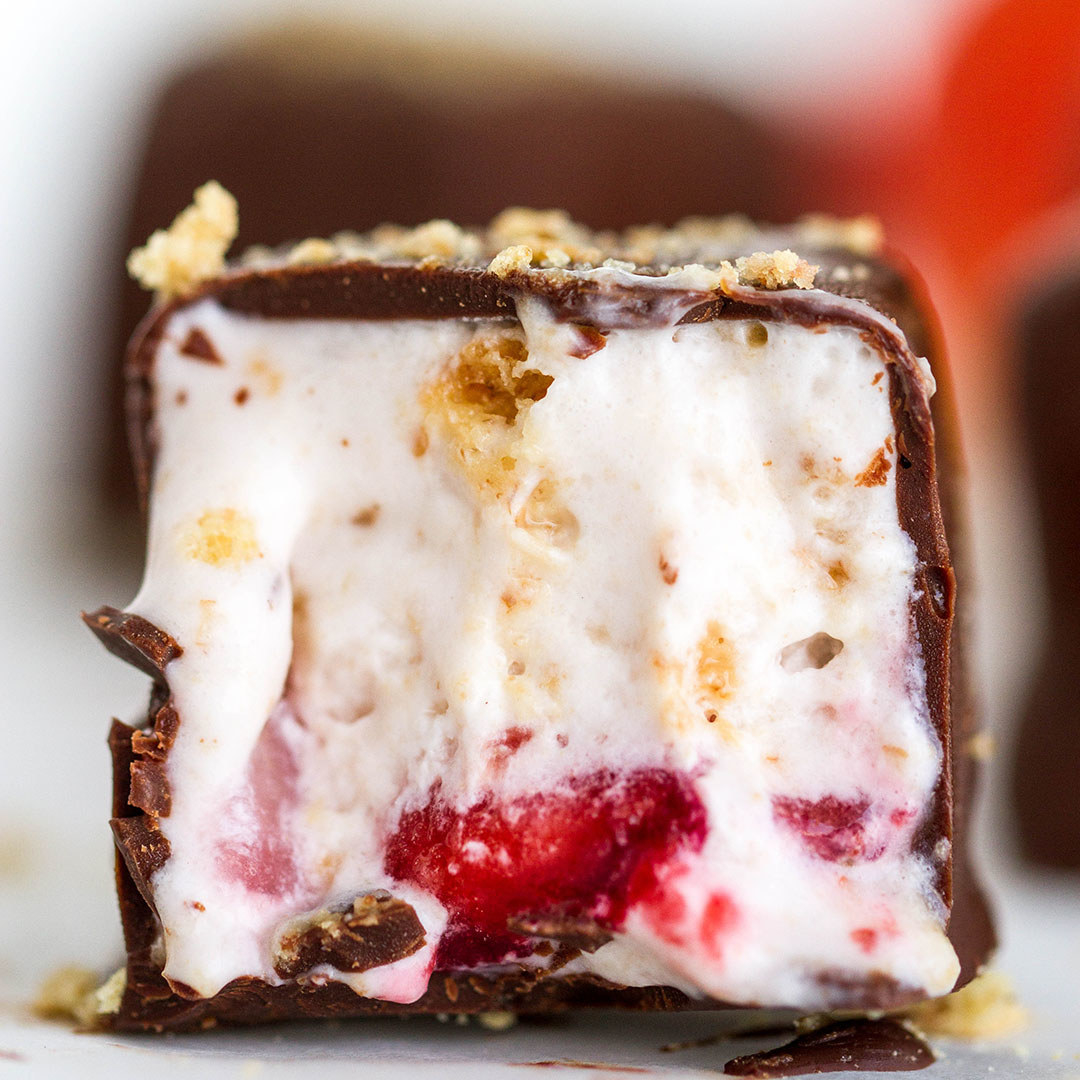 Looks like there are no comments yet.
Be the first to comment!