Você vai precisar de:
4 500 gramas de camarão, sem casca
1 colher de sopa de sal
1 colher de sopa de pimenta do reino
1 colher de sopa de pimenta calabresa
3 dentes de alho, picados
180 gramas de manteiga, derretida
1 colher de sopa de suco de limão
½ xícara de vinho branco
250 gramas de macarrão tipo linguine
Salsinha
Modo de preparo:
1. Preaqueça o forno a 200˚ C.
2. Em uma caçarola de tamanho médio, coloque o camarão, o sal, a pimenta do reino, a pimenta calabresa, o alho, a manteiga, o suco de limão e o vinho branco.
3. Leve ao forno por 10 a 13 minutos ou até que o camarão fique rosa e e esteja cozido.
4. Deixe ferver 3,5 litros de água, acrescente o sal a gosto e cozinhe o linguine al dente, seguindo as instruções da embalagem, mexendo de vez em quando.
5. Escora o linguine e misture com os camarões até que a massa esteja revestida no molho com vinho branco e camarão.
6. Decore com salsinha.
7. Bom apetite!
Muito suculento!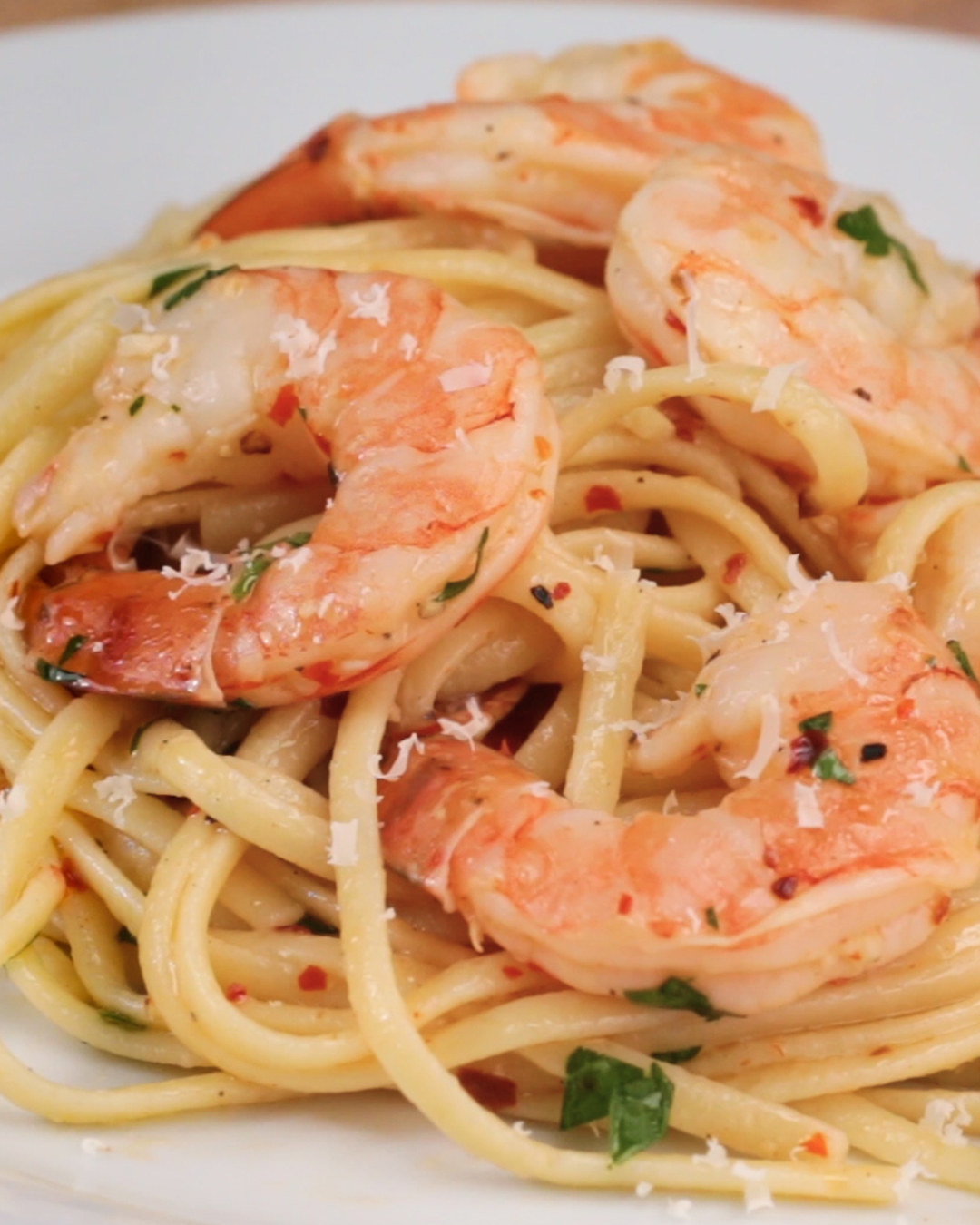 Looks like there are no comments yet.
Be the first to comment!