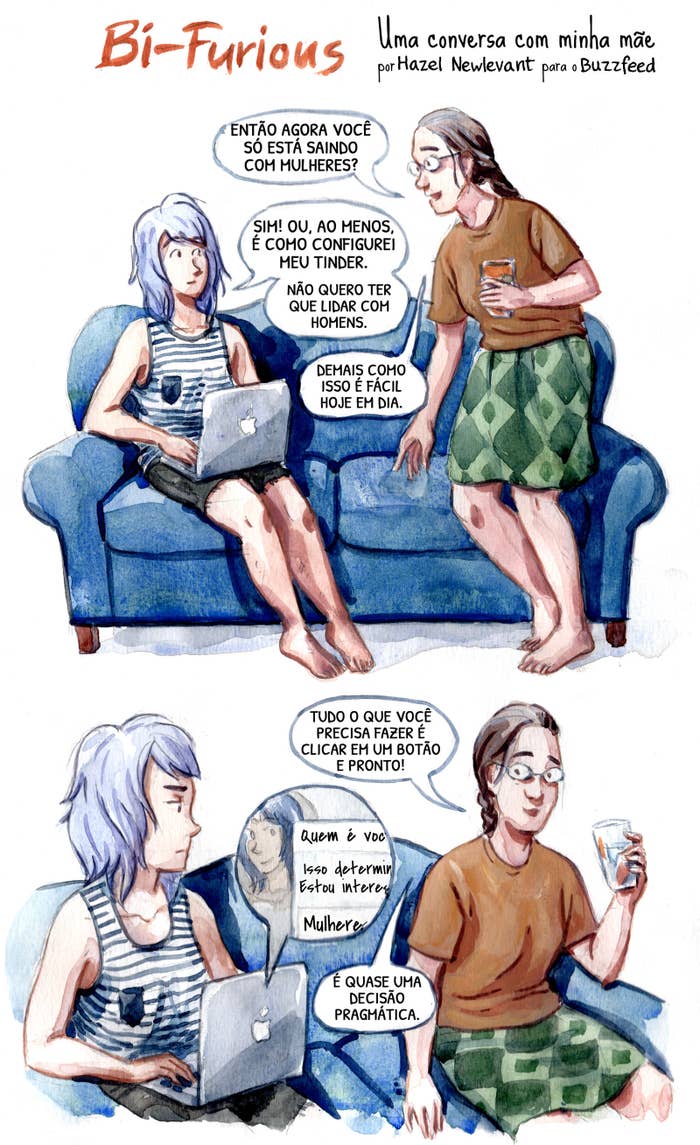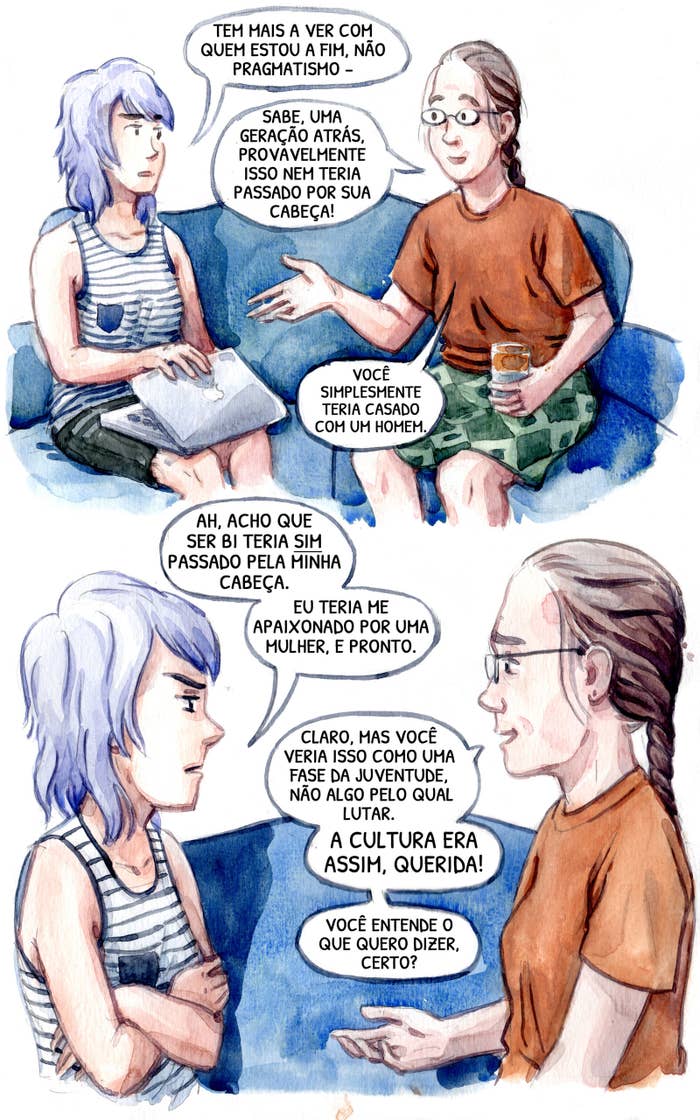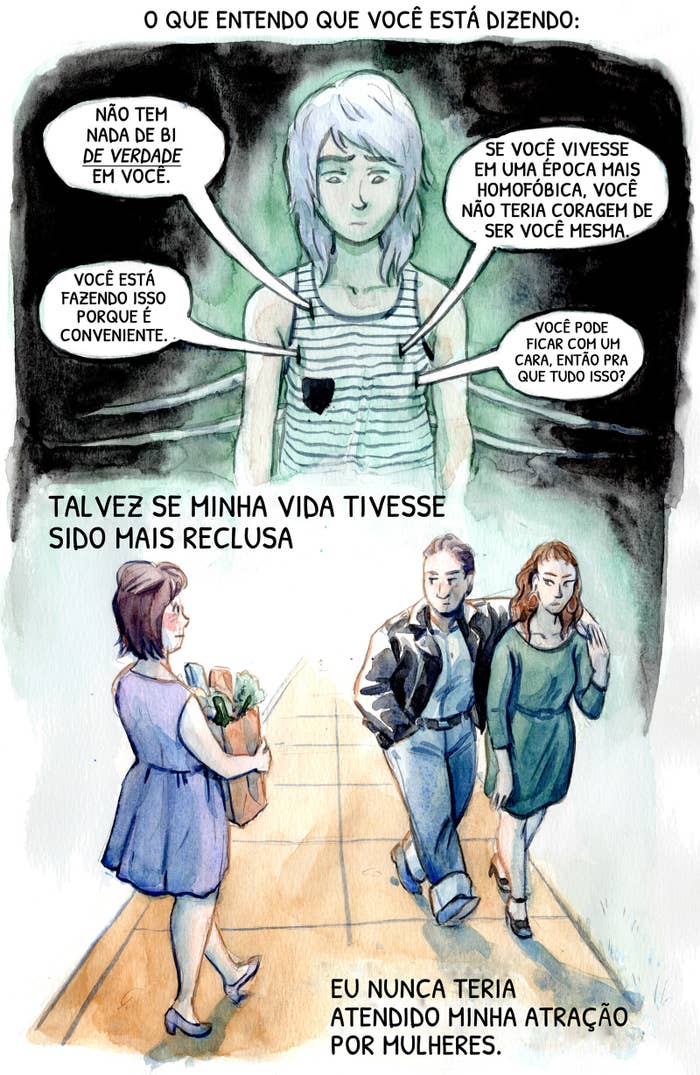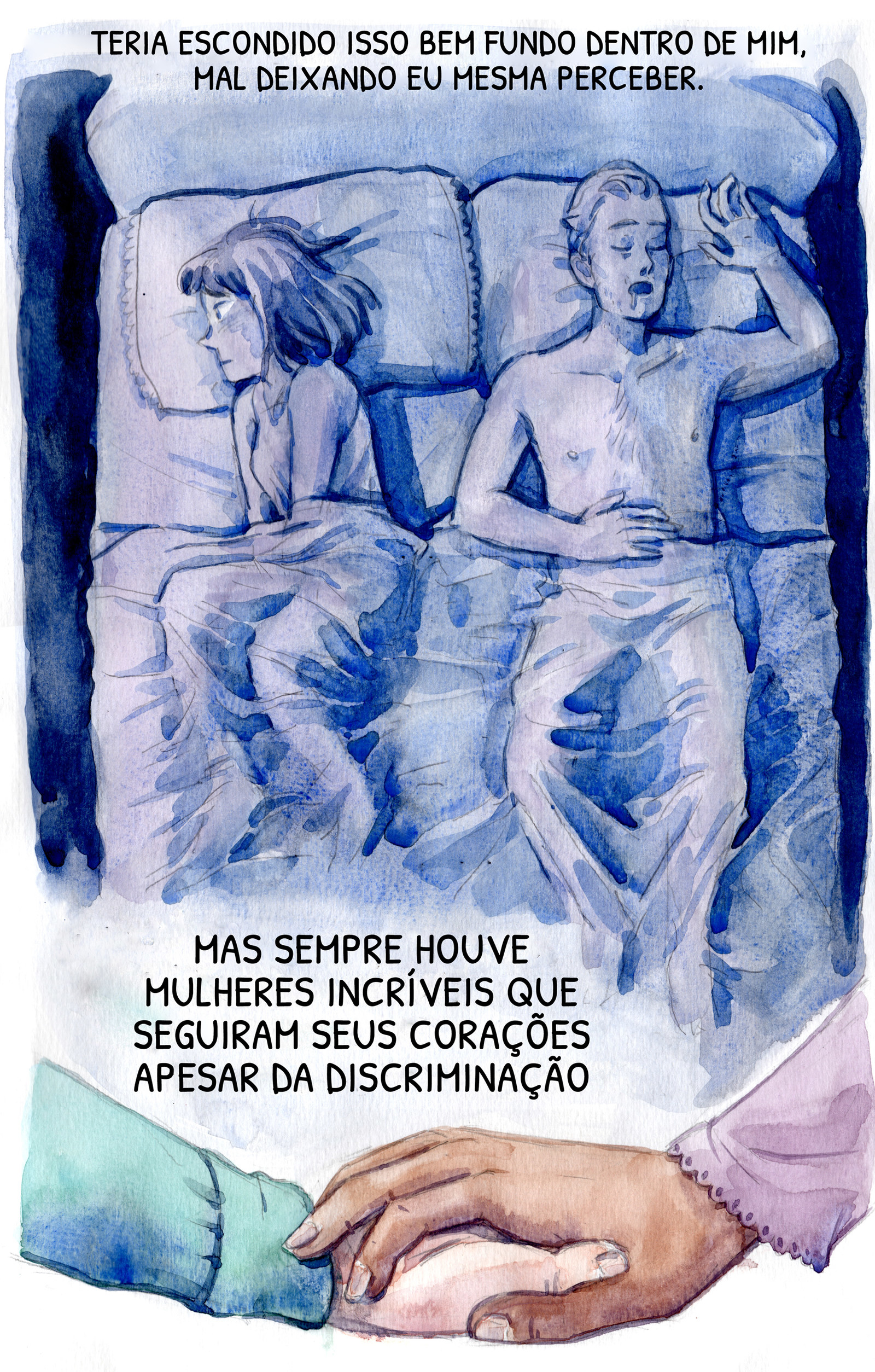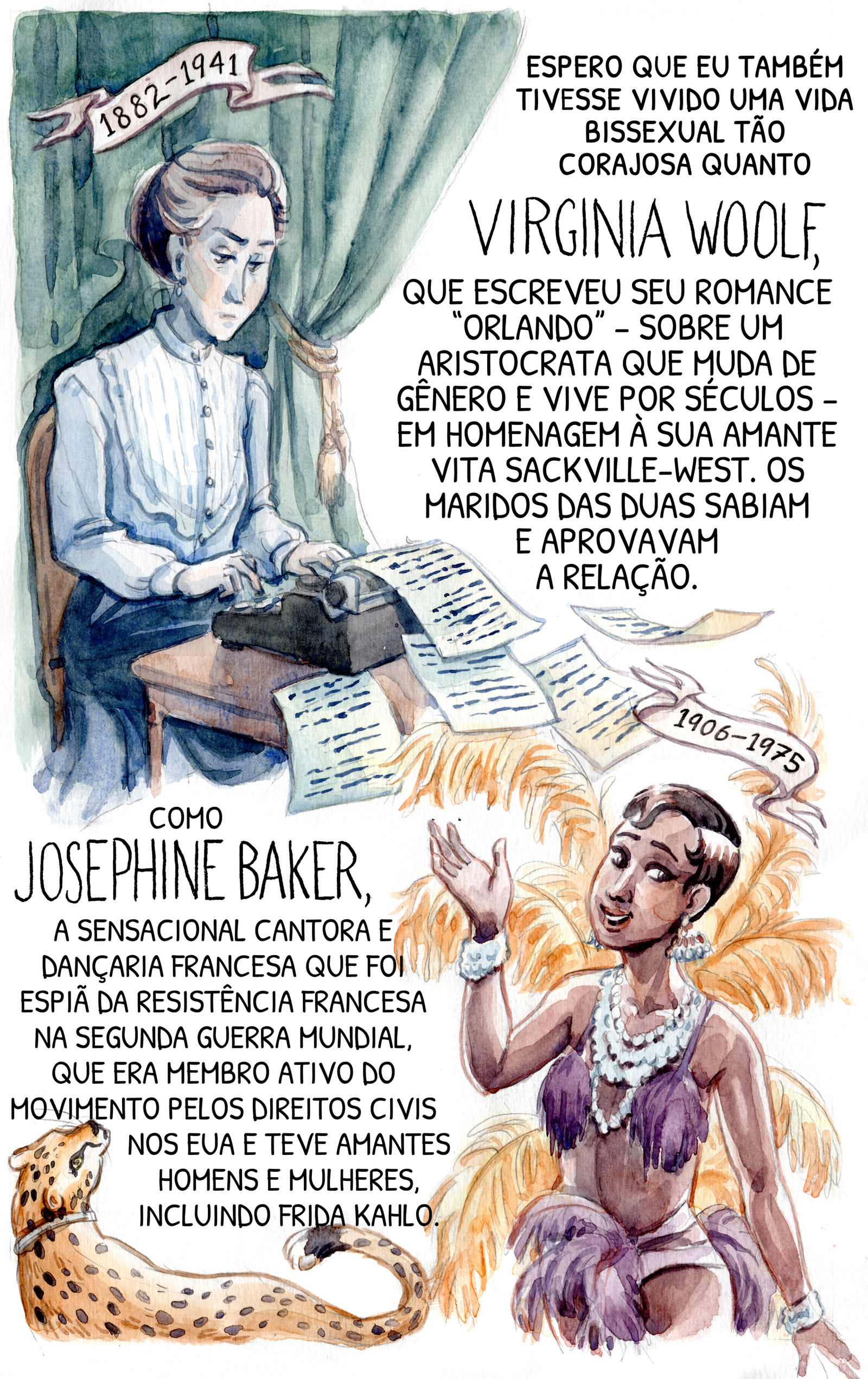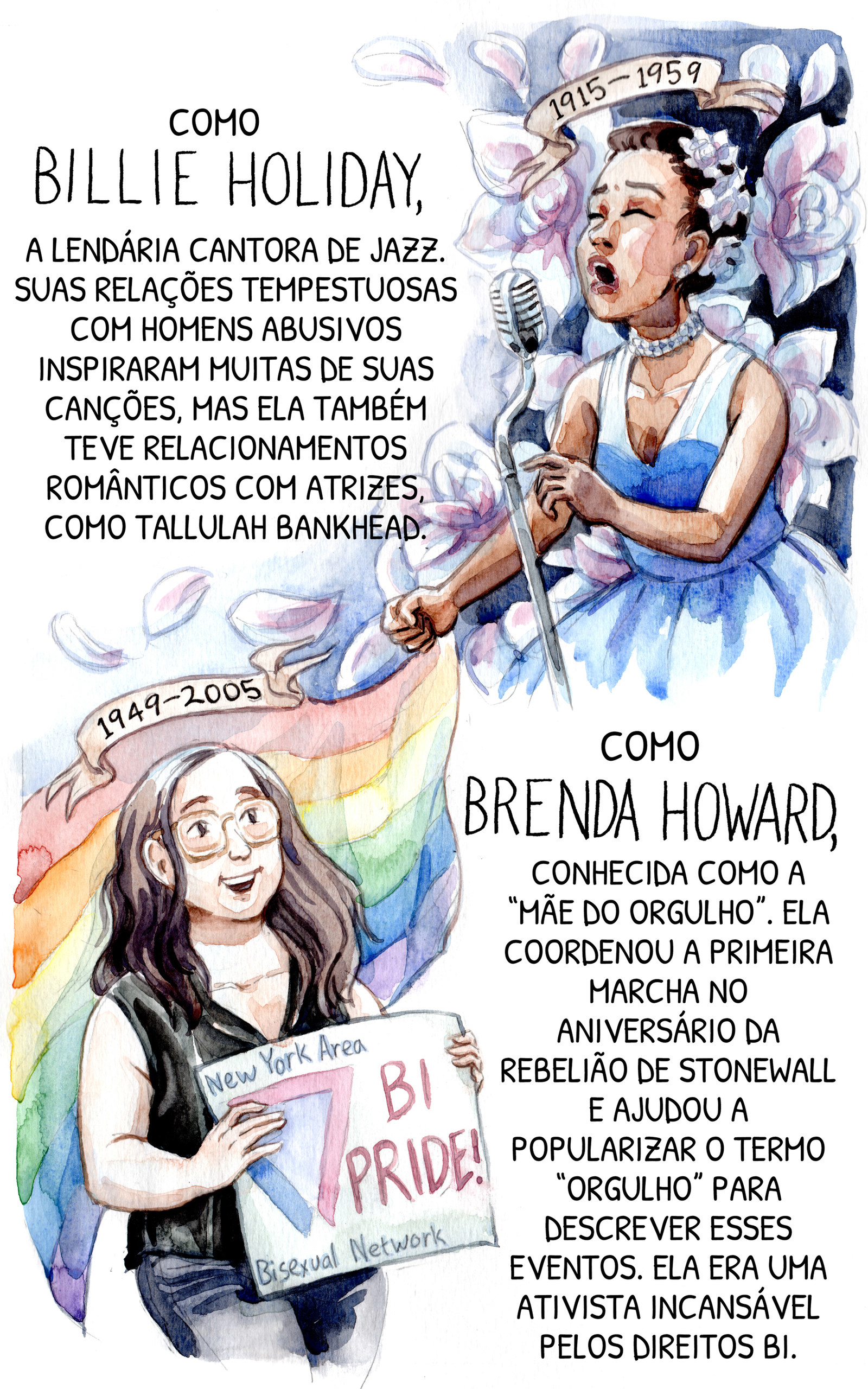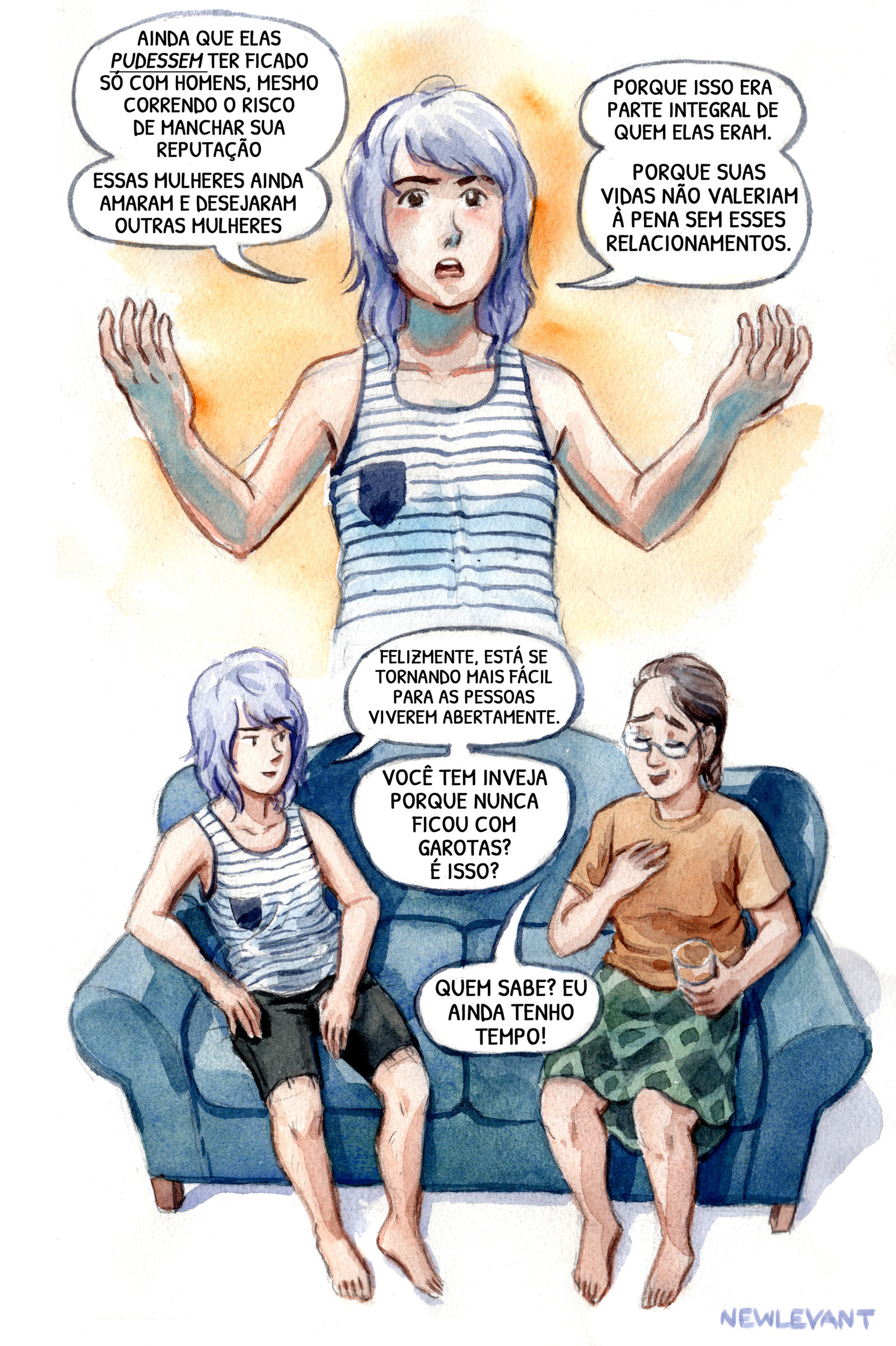 ---
Hazel Newlevant é uma artista americana. Ela é autora de "If This Be Sin" [Se isso é pecado, em tradução livre] e "No Ivy League" [Sem Ivy League, as universidades de elite dos EUA, em tradução livre], além de editora do "Chainmail Bikini: The Anthology of Women Gamers" [Chainmail Bikini: A antologia de mulheres gamers, em tradução livre]. Seu trabalho já foi reconhecido com bolsas da Xeric e da Prism Comics Queer.

Veja também:

Você já tem o app do BuzzFeed Brasil no seu celular? Baixe gratuitamente no Android e no iOS para ver todos os nossos testes, vídeos, notícias e muito buzz.
Este post foi traduzido e editado do inglês por Luísa Pessoa.