Ingredientes:
Água
Açúcar refinado
Xarope de milho
Instruções:
1. Lave uma bexiga com água e sabão. Encha a bexiga com água até ela ficar do tamanho de uma tigela de cereal.
2. Coloque a bexiga cheia d'água em cima de um recipiente com um diâmetro menor que ela.
3. Despeje ½ xícara de água, 1½ xícara de açúcar e ½ xícara de xarope de milho em uma panela. Mexa os ingredientes e leve ao fogo médio-alto.
4. Aqueça os ingredientes a 150˚C. Use um termômetro culinário para medir o calor. Opcional: adicione confeitos ou corante alimentício à mistura.
5. Despeje a mistura diretamente sobre a bexiga cheia d'água e deixe esfriar por 10 minutos.
6. Remova a bexiga presa à tigela de açúcar.
7. Sirva com o alimento de sua preferência ou coma-a inteira.
Várias cores.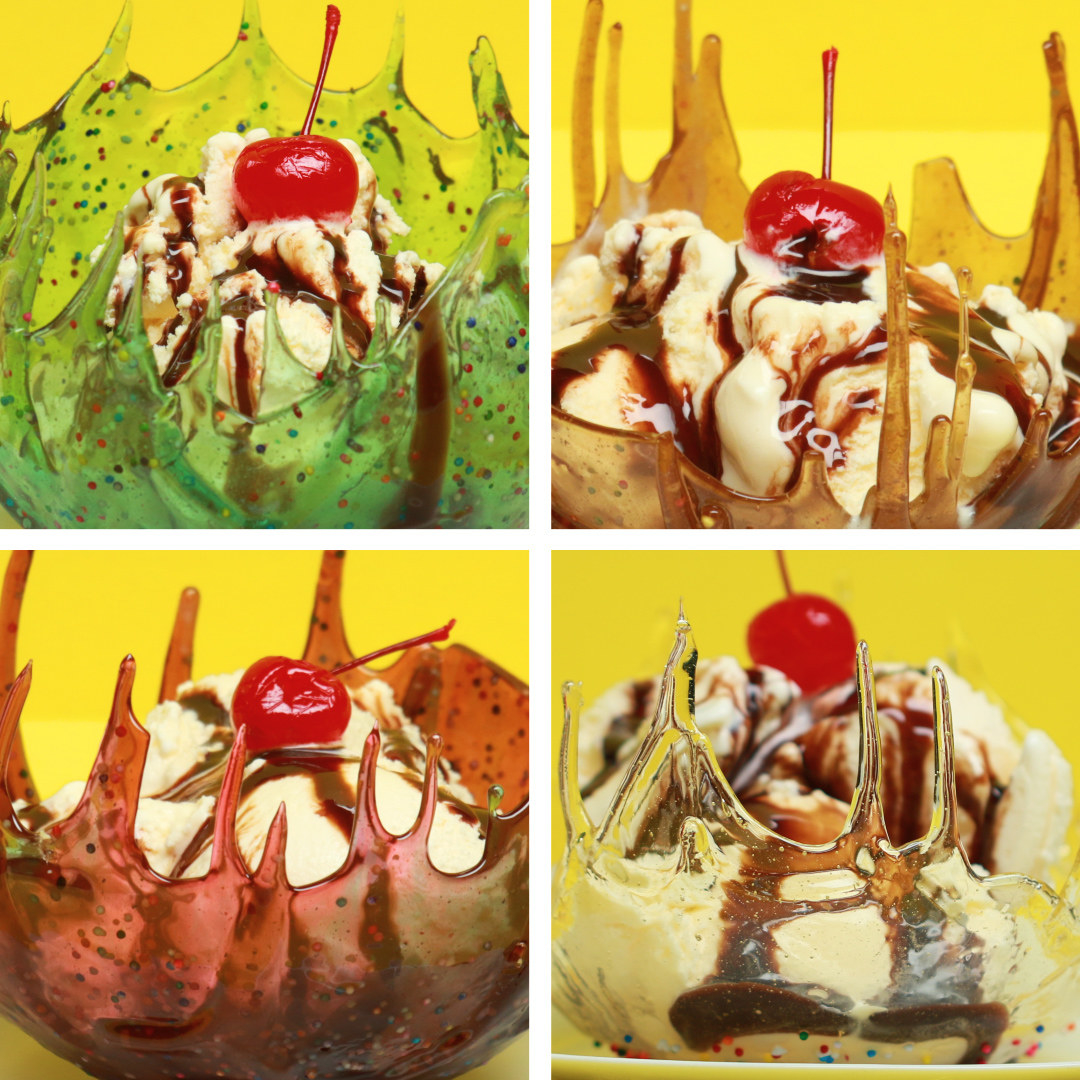 Looks like there are no comments yet.
Be the first to comment!