Você vai precisar de:
2 filés de salmão
Marinada/Molho:
100ml shoyu
½ limão espremido
25g gengibre picado
1 pimenta vermelha picada
4 dentes de alho
1 pitada de sal
50g de mel
1 punhado de gergelim
Para decorar:
Gergelim
Cebolinha
Pimentão vermelho
Modo de preparo:
1. Corte o salmão em cubos do tamanho de uma mordida. Reserve.
2. Prepare a marinada misturando o molho de soja, o suco de limão, o gengibre, o pimentão, o alho e o sal.
3. Misture o salmão na marinada, cubra e deixe marinar por 15-30 minutos.
4. Em uma panela grande com um pouco de óleo, despeje a marinada e acrescente o mel e o gergelim.
5. Misture até começar a borbulhar e a engrossar.
6. Acrescente o salmão e frite por alguns minutos de cada lado.
7. Retire do fogo e decore com mais gergelim, cebolinha, pimentão vermelho e palitos de coquetel.
8. Bom apetite!
Hmmmmm...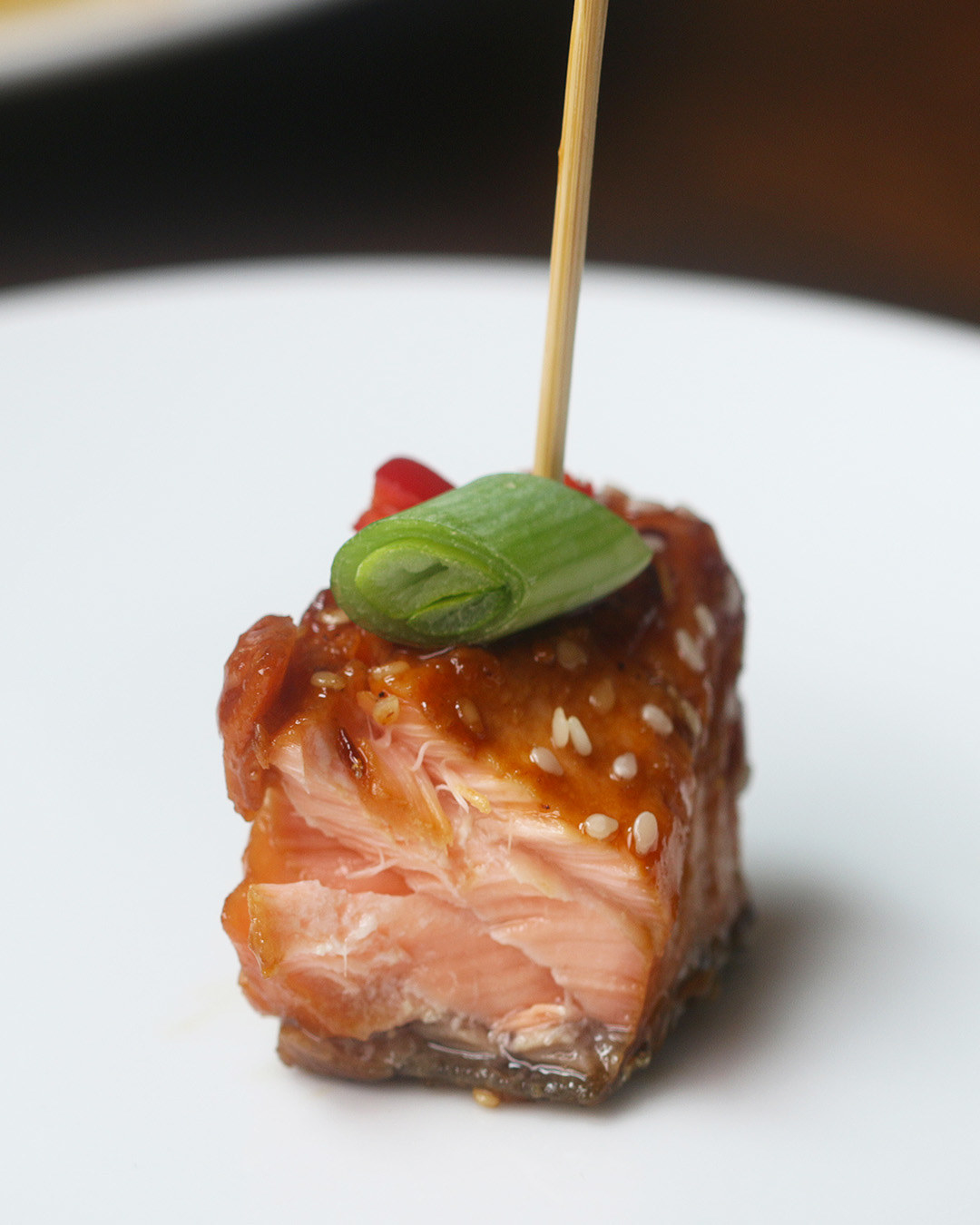 Looks like there are no comments yet.
Be the first to comment!