Você vai precisar de: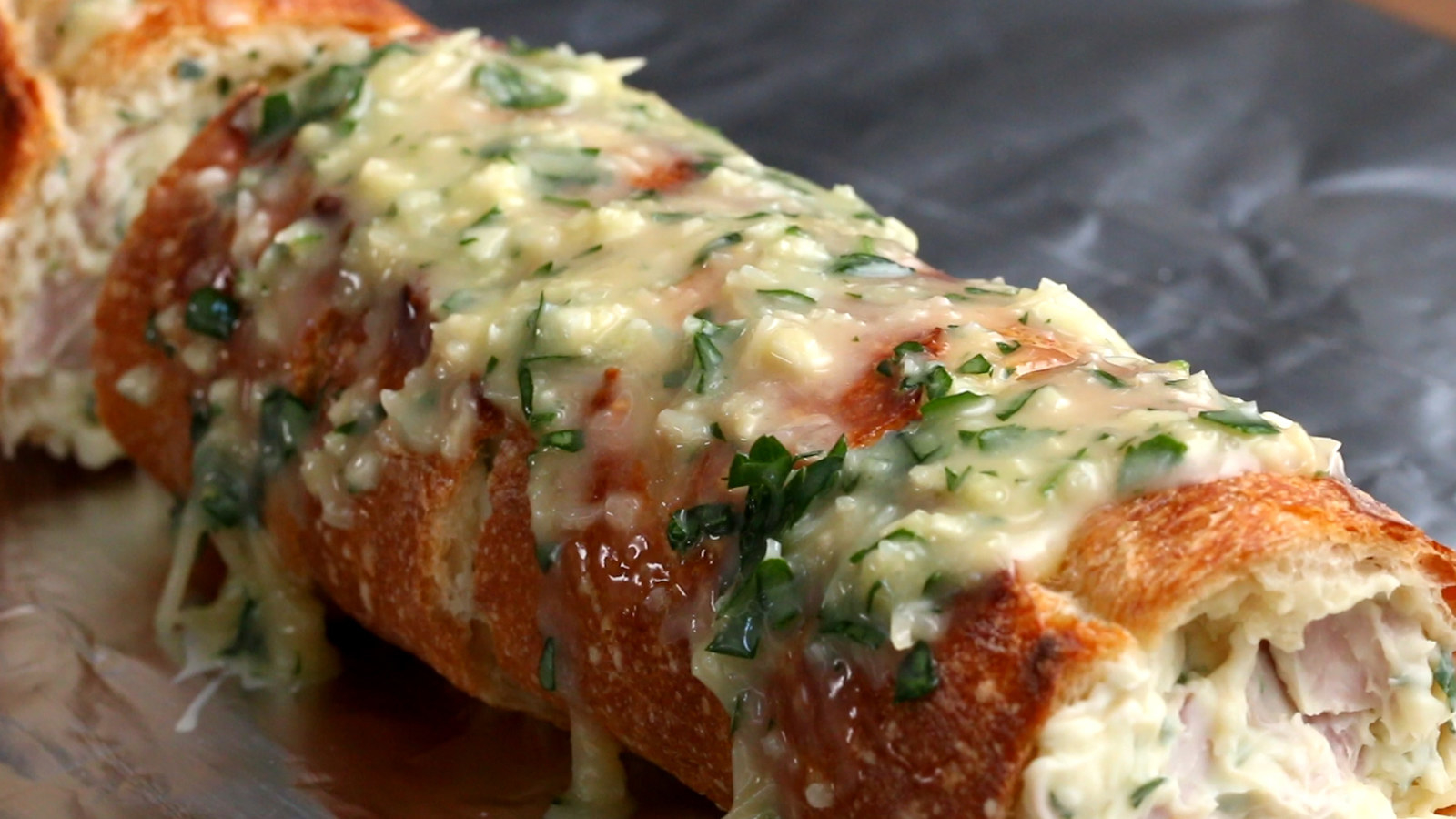 Modo de preparo:
1. Preaqueça o forno a 180ºC.
2. Em uma tigela, misture o requeijão, o presunto, a salsinha, a muçarela, a cebolinha e o sal. Reserve.
3. Corte as baguetes em pedaços de 30 centímetros.
4. Com a ajuda de uma faca pequena, remova o miolo da baguetes.
5. Preencha as baguetes com a mistura de presunto e queijo.
6. Corte as baguetes em 4 pedaços iguais.
7. Coloques-as em uma assadeira coberta com papel alumínio.
8. Em uma tigela pequena, misture a manteiga derretida, a salsinha picada, o alho e o parmesão.
9. Com um pincel, espalhe a manteiga sobre as baguetes.
10. Embrulhe com papel alumínio.
11. Leve ao forno por 25 minutos.
12. Sirva!
Serve: 6-8 porções
O queijo de dentro derrete e fica assim: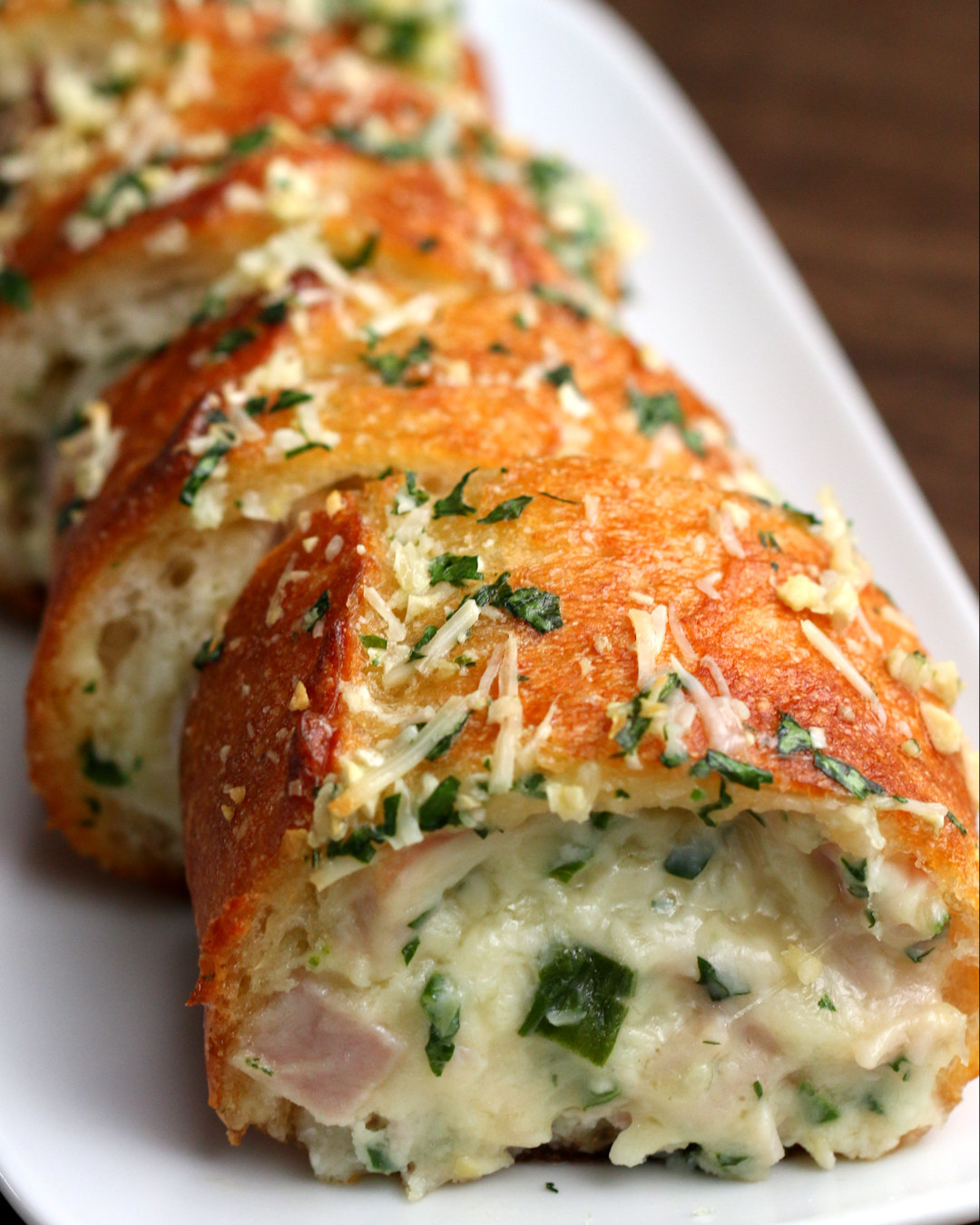 Looks like there are no comments yet.
Be the first to comment!