Você vai precisar de:
800g de patinho moído
2 ovos
1 xícara de farinha de rosca
1⁄2 colher de sopa de sal
1 colher de chá de pimenta do reino
1 cebola ralada 2 dentes de alho ralado
2 colheres de sopa de salsinha
2 colheres de sopa de cebolinha
500g de bacon em fatias
150g de cream cheese
150g de cheddar
1 colher de sopa de salsinha
1 colher de sopa de cebolinha
Modo de preparo:
1. Em um bowl coloque a carne, ovos, farinha de rosca, sal, pimenta, cebola, alho, salsinha e cebolinha.
2. Misture tudo até que vire uma massa homogênea.
3. Em outro bowl, misture o cream cheese, cheddar, salsa e cebolinha. Reserve.
4. Preaqueça o forno a 180 graus.
5. Em uma tábua, trance as fatias de bacon. Faça isso duas vezes, sendo uma para cada lado do ovo.
6. Coloque o bacon trançado na forma de ovo e cubra com a mistura de carne, deixando uma cavidade para colocar o recheio.
7. Adicione o metade do recheio e cubra com mais mistura de carne. Repita o processo com o outro lado da forma.
8. Coloque uma forma em cima da outra, e cubra com alumínio.
9. Leve ao forno por 20 minutos.
10. Abra o forno e vire a forma. Deixe mais 20 minutos.
11. Abra o forno novamente, retire o papel alumínio e a parte de cima da forma. Deixe mais 15 minutos.
12. Repita o processo com o outro lado.
13. Retire do forno e deixe descansar por 10 minutos antes de servir.
14. Aproveite!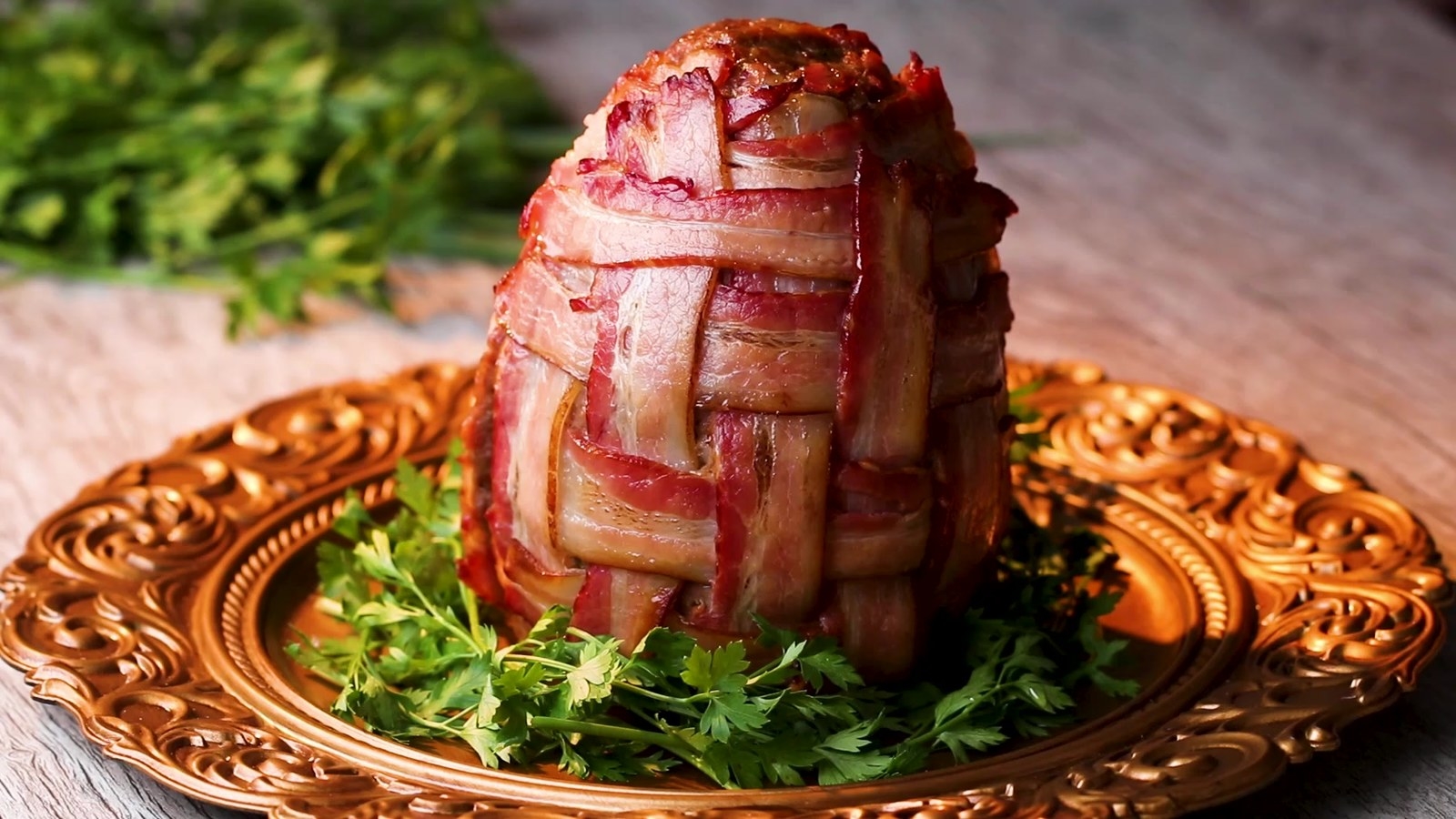 Looks like there are no comments yet.
Be the first to comment!