Nada como um macarrãozinho fácil e rápido de fazer para nos alegrar num dia frio, não é mesmo?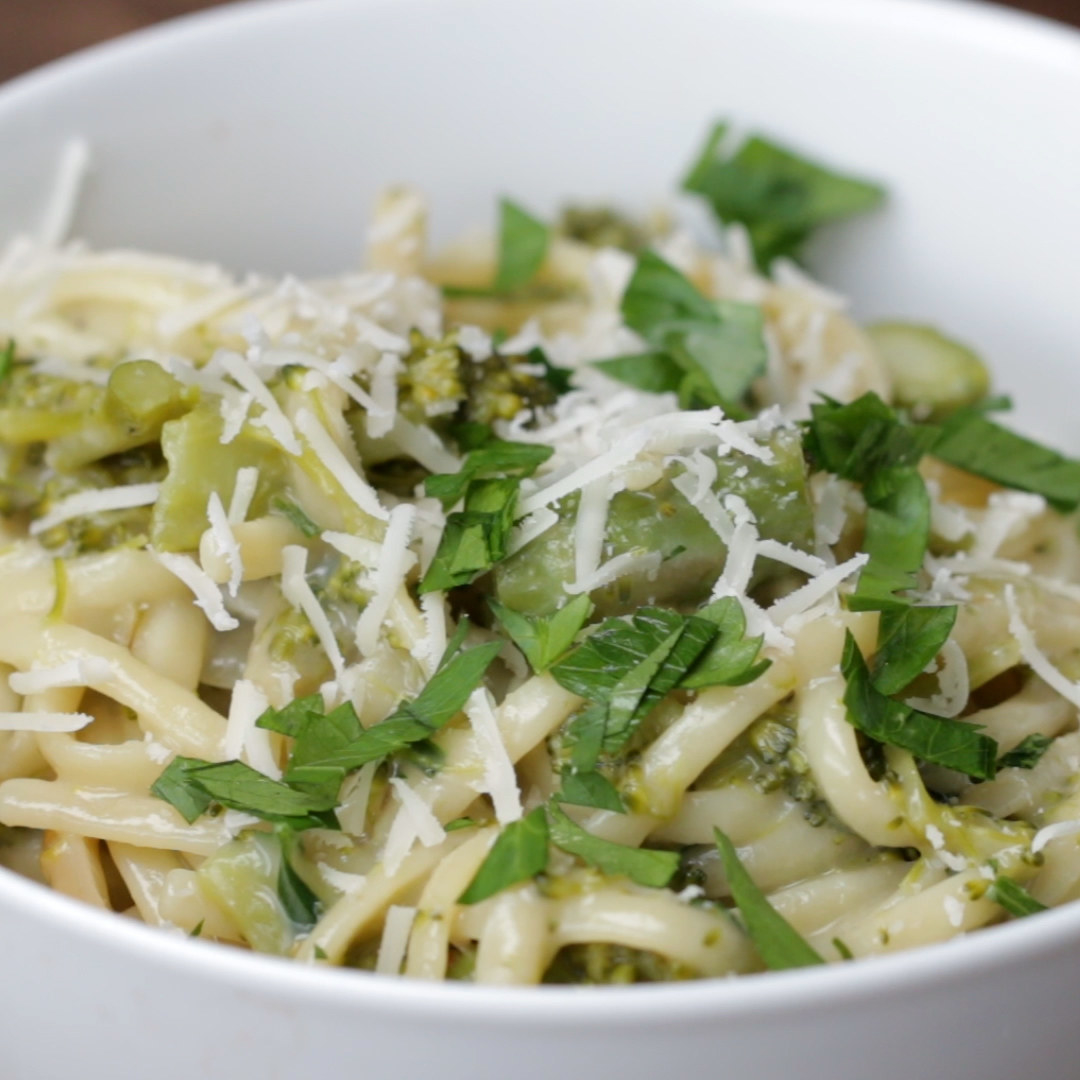 Você vai precisar de: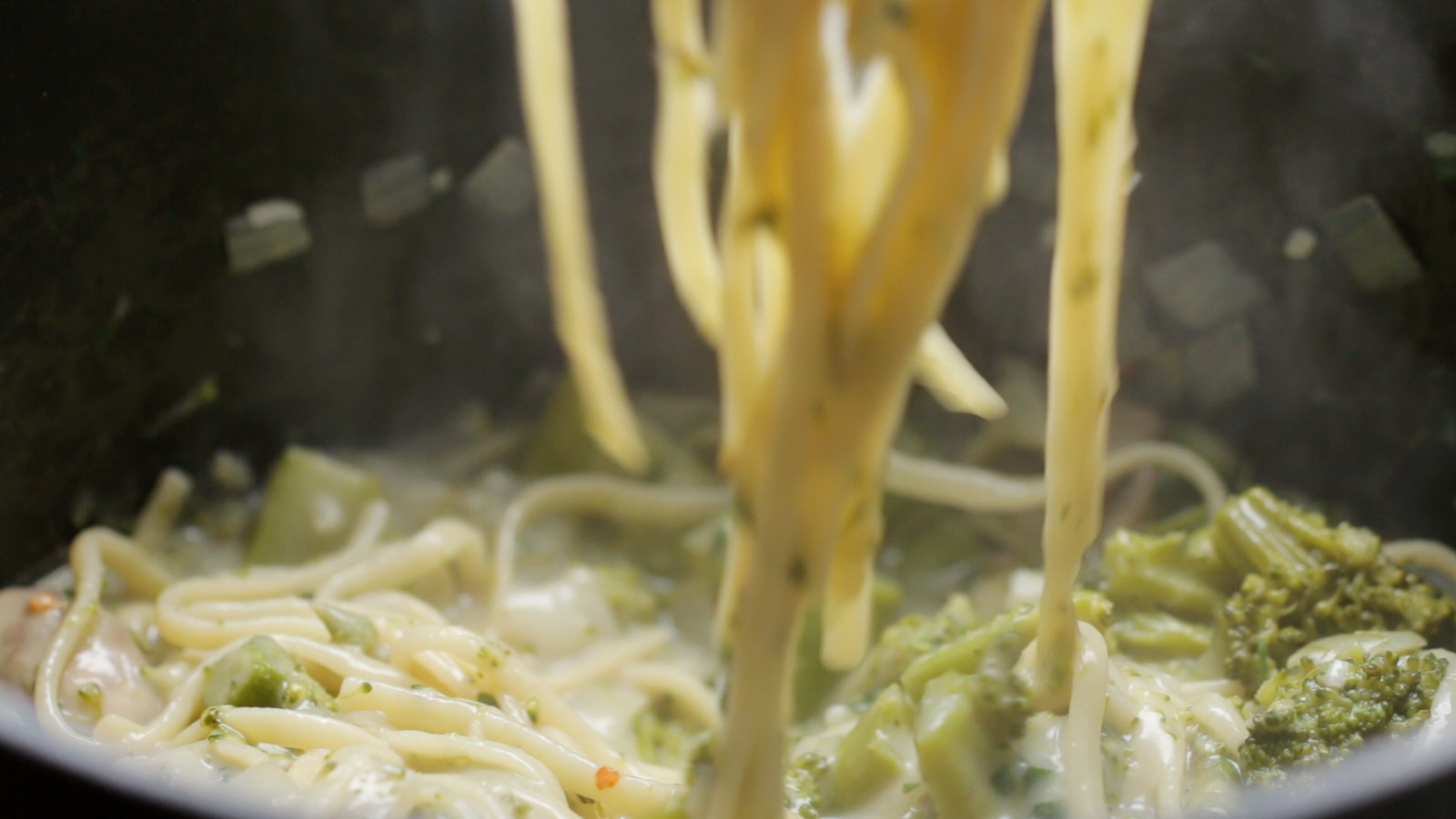 Modo de preparo:
1. Em uma panela em fogo alto, adicione o caldo, o macarrão, o brócolis, os aspargos, a cebola, o alho, a pimenta calabresa, sal, pimenta e o azeite de oliva. Mexa.
2. Adicione os cogumelos e deixe ferver.
3. Assim que pegar fervura, abaixe o fogo e deixe cozinhar por 10 minutos, sempre misturando com uma colher para não grudar no fundo da panela.
4. Adicione o creme de leite, o parmesão, a salsinha e mistura por mais 3 minutos.
5. Se o líquido ainda não foi totalmente absorvido, deixa a massa descansando na panela com o fogo desligado por alguns minutos.
6. Bom apetite!
Decore com parmesão ralado e salsinha picada para ficar mais gostoso ainda.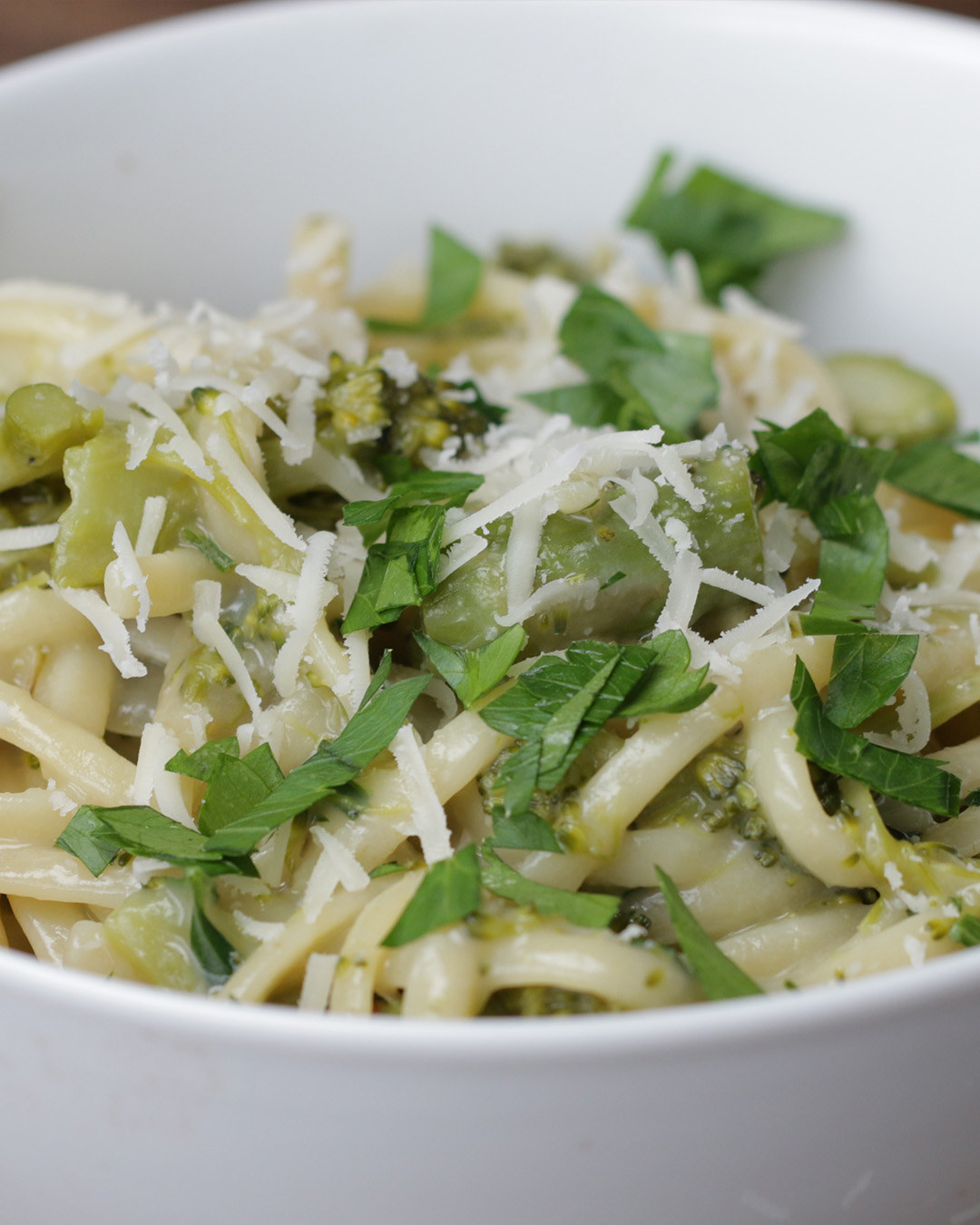 Looks like there are no comments yet.
Be the first to comment!