Você vai precisar de:
4 linguiças toscanas frescas
5 batatas descascadas
Sal a gosto
Pimenta do reino a gosto
¼ de colher de chá de cúrcuma em pó
¼ de colher de chá de páprica doce em pó
Molho vinagrete a gosto
Molho barbecue a gosto
Modo de preparo:
1. Preaqueça o forno a 200°C.
2. Desenrole dois gomos de linguiça na junção em que eles se encontram para formar uma linguiça única. Distribua o recheio uniformemente. Repita o processo com as outras duas.
3. Leve ao forno por 35 minutos ou até ficarem douradas. Reserve.
4. Coloque as batatas em uma tigela grande própria para micro-ondas, cubra com plástico-filme deixando uma pequena abertura. Leve ao micro-ondas por 10 minutos em potência máxima ou até as batatas estarem macias. Deixe esfriar por 5 minutos.
5. Amasse as batatas até não ter nenhum grumo. Tempere com sal e pimenta.
6. Divida o purê em 3 partes.
7. Em uma parte, adicione a cúrcuma e misture bem. Em uma segunda parte, adicione a páprica e misture bem.
8. Transfira as linguiças para um prato e sobre elas coloque uma bola de cada um dos purês.
9. Sirva com molho vinagrete e barbecue.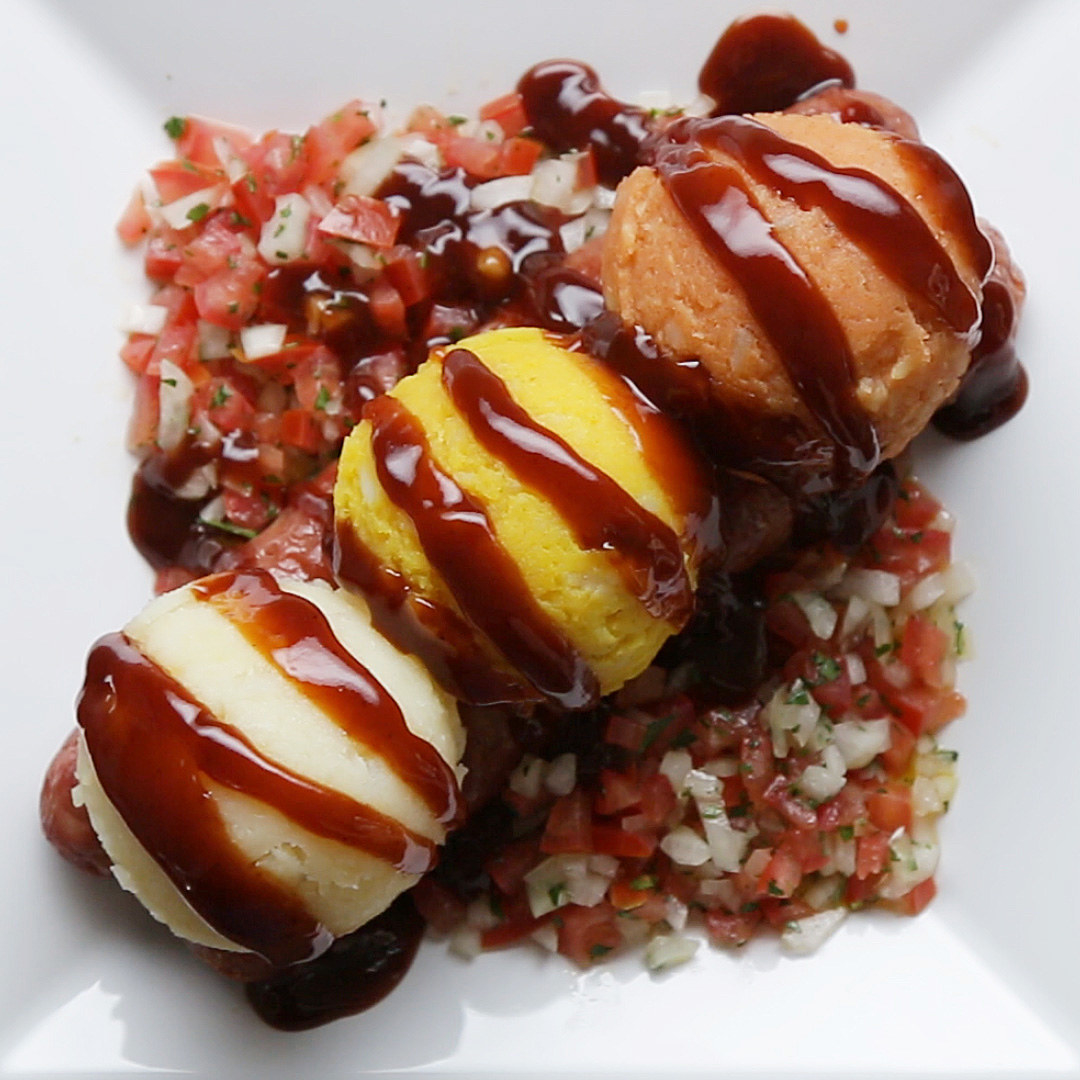 Looks like there are no comments yet.
Be the first to comment!