Você vai precisar de:
1 colher de sopa de manteiga
2 dentes de alho picados
1 cebola picada
1 pimentão vermelho picado
½ pimentão verde picado
1 litro de leite de coco
3 colheres de sopa de azeite de dendê
1 ½ colher de chá de sal
½ colher de chá de pimenta do reino
1 colher de sopa de amido de milho
1kg de saint peter ou cação em fatias finas ou lascas
2 limões
500g de massa para lasanha
10 tomates italianos
Sal e pimenta a gosto
Coentro para decorar
Esta receita foi feita com massa fresca para lasanha. Como usamos peixe e tomate fresco que contém muita água, não precisa colocar muito molho. Se preferir fazer com a massa seca, use todo o molho.
Modo de preparo:
1. Preaqueça o forno a 180ºC.
2. Em uma panela grande, coloque a manteiga, alho, cebola, pimentões e refogue até a cebola ficar transparente.
3. Adicione o leite de coco, azeite de dendê, sal e pimenta.
4. Mexa até ferver, adicione o amido de milho dissolvido em água, mexa até engrossar e reserve.
5. Em uma travessa, coloque um pouco do molho, uma camada de massa de lasanha e cubra com o peixe. Tempere com sal pimenta e limão. Coloque mais uma camada de molho e uma de massa. Adicione uma camada de tomate italiano, tempere com sal e um pouco do molho.
6. Repita até preencher a travessa e regue com o molho.
7. Leve ao forno por 30 minutos.
8. Sirva com coentro fresco picado.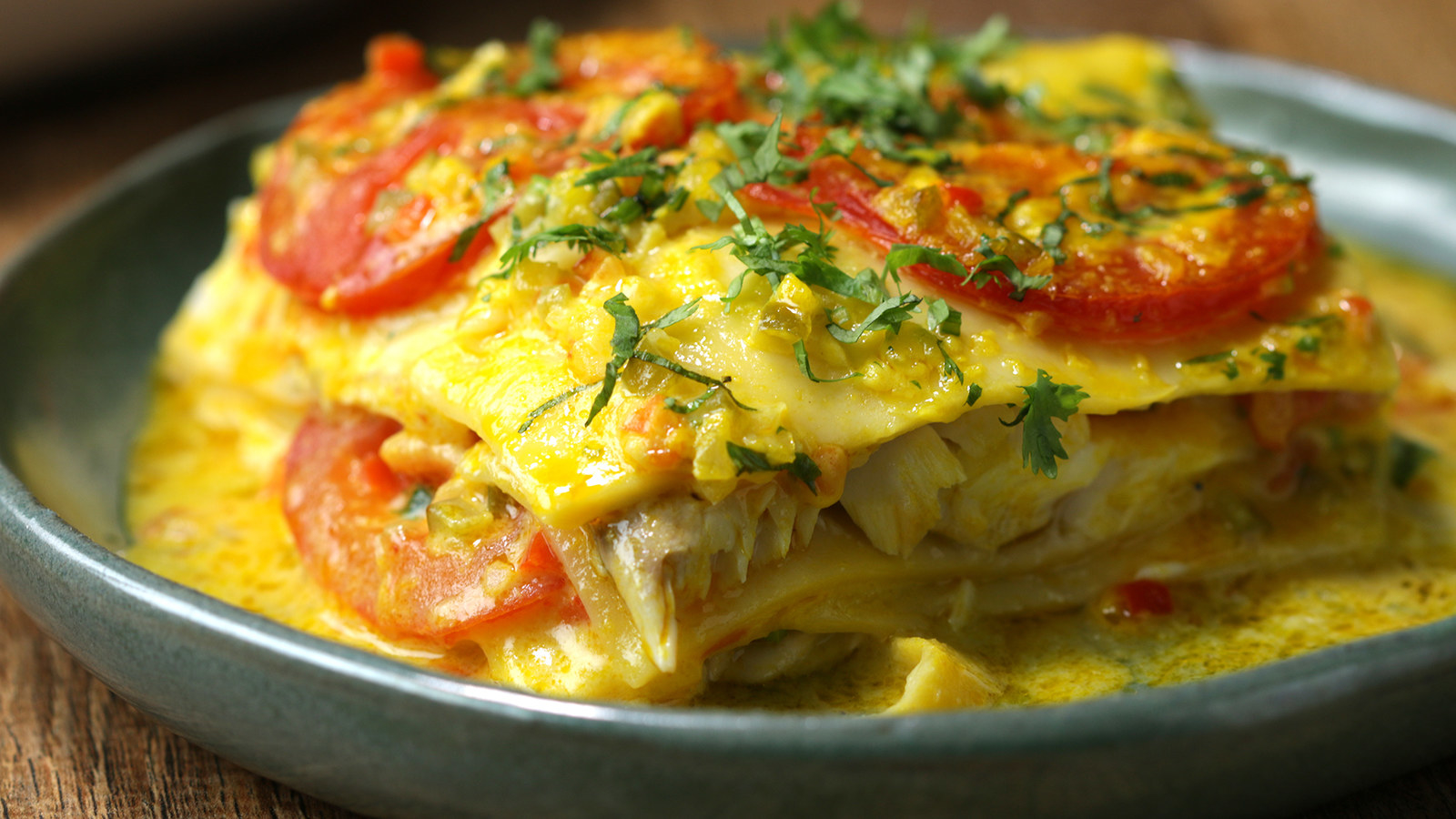 Looks like there are no comments yet.
Be the first to comment!