"Nada pode ser melhor que uma tradicional lasanha a bolonhesa" - Ah, pode sim, viu?!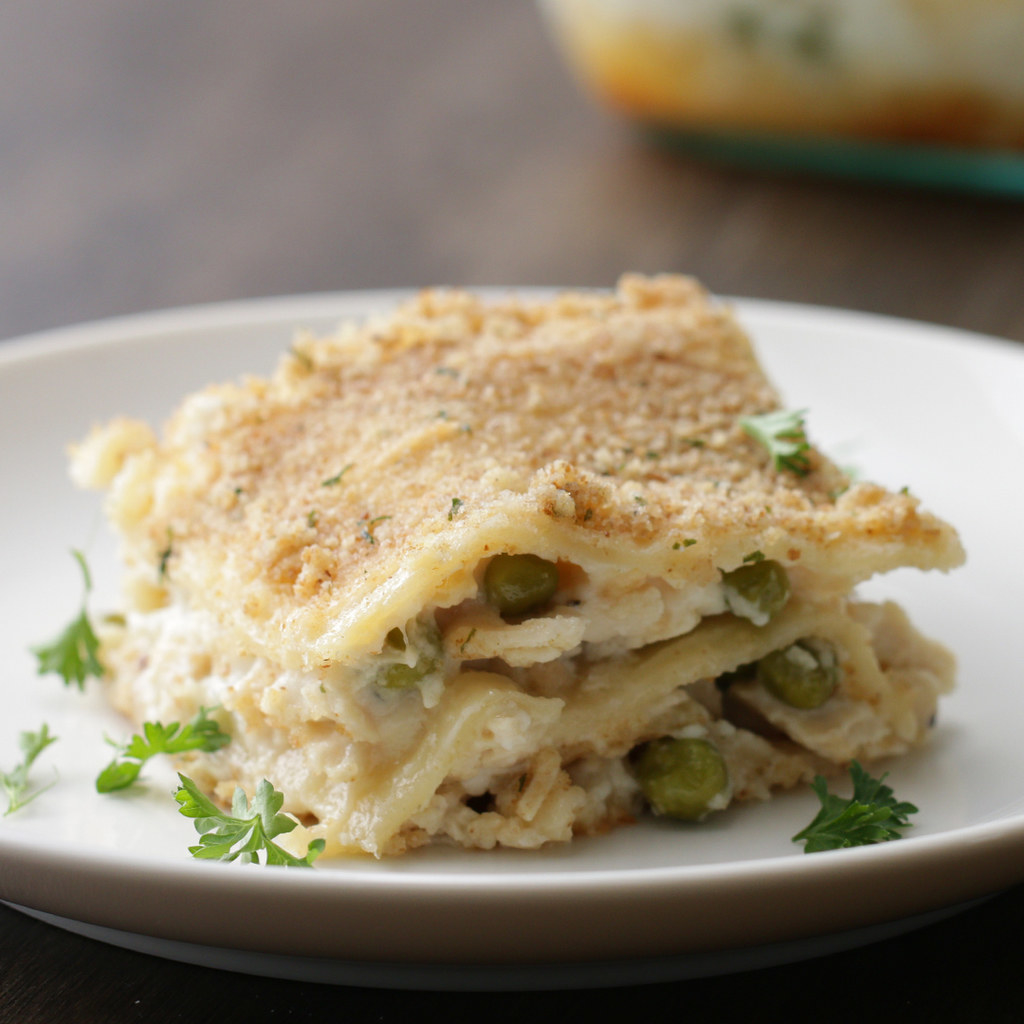 Você vai precisar de: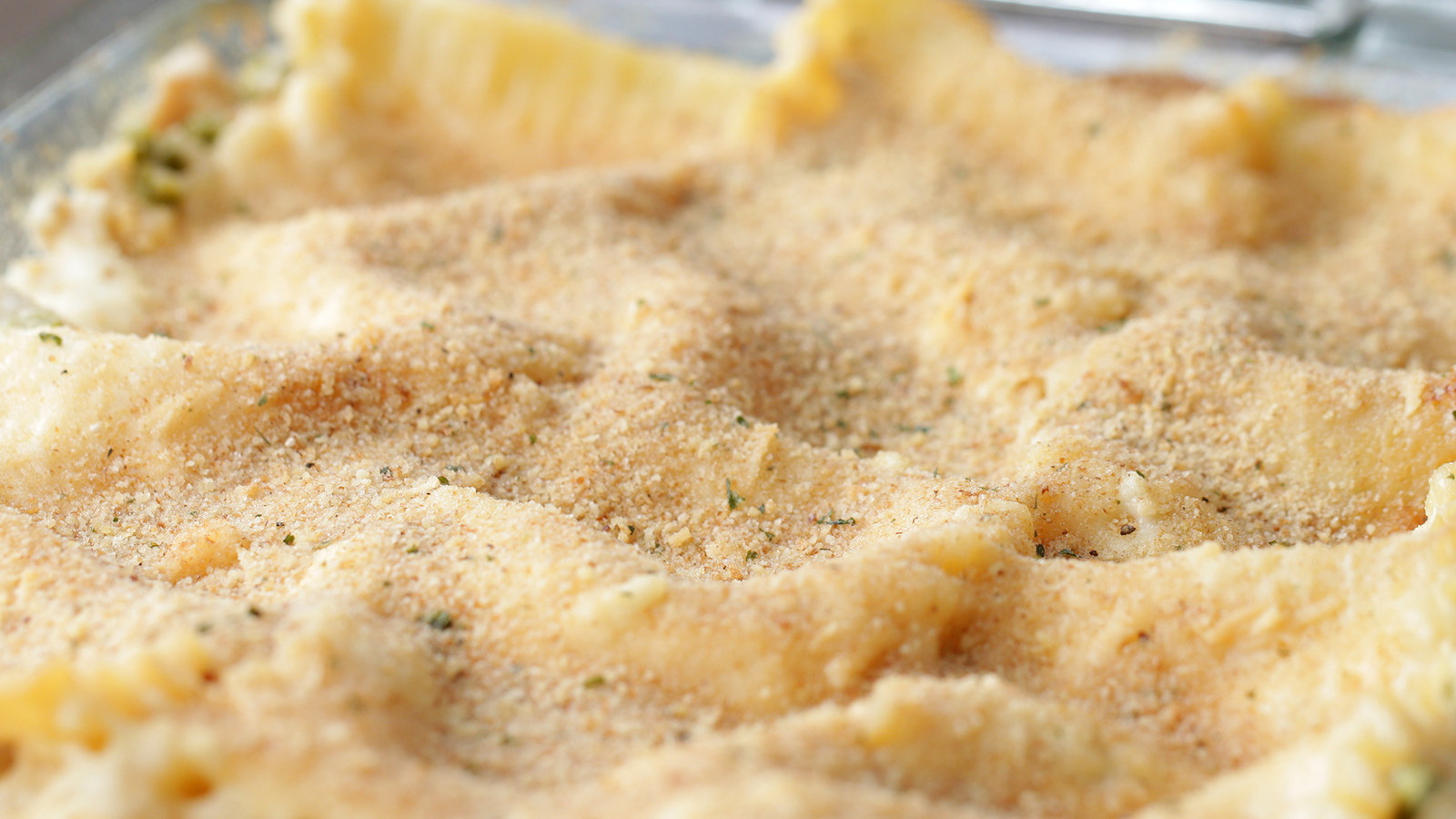 Modo de preparo:
1. Derreta a manteiga, adicione o alho, o tomilho, a sálvia e o alecrim. Mexa até soltar bastante aroma. Remova os raminhos e descarte-os.
2. Adicione a farinha e mexa.

3. Adicione o leite aos pouquinhos e não pare de mexer até o molho engrossar. O segredo é mergulhar uma colher e se o côncavo dela ficar completamente envolto de molho, ele está pronto.
4. Unte a forma. Coloque uma camada de massa para lasanha, metade do frango, metade das ervilhas, ⅓ do parmesão, ⅓ xíc. de água e ⅓ do molho. Repita uma vez. Cubra com a massa para lasanha, o resto da água e o queijo.
5. Cubra com papel alumínio e leve ao forno preaquecido a 200ºC por 40 minutos.
6. Remova o papel alumínio, salpique a farinha de rosca. Retorne ao forno por 5-10 minutos ou até dourar.
7. Sirva com salsinha picada para decorar.
De dar água na boca.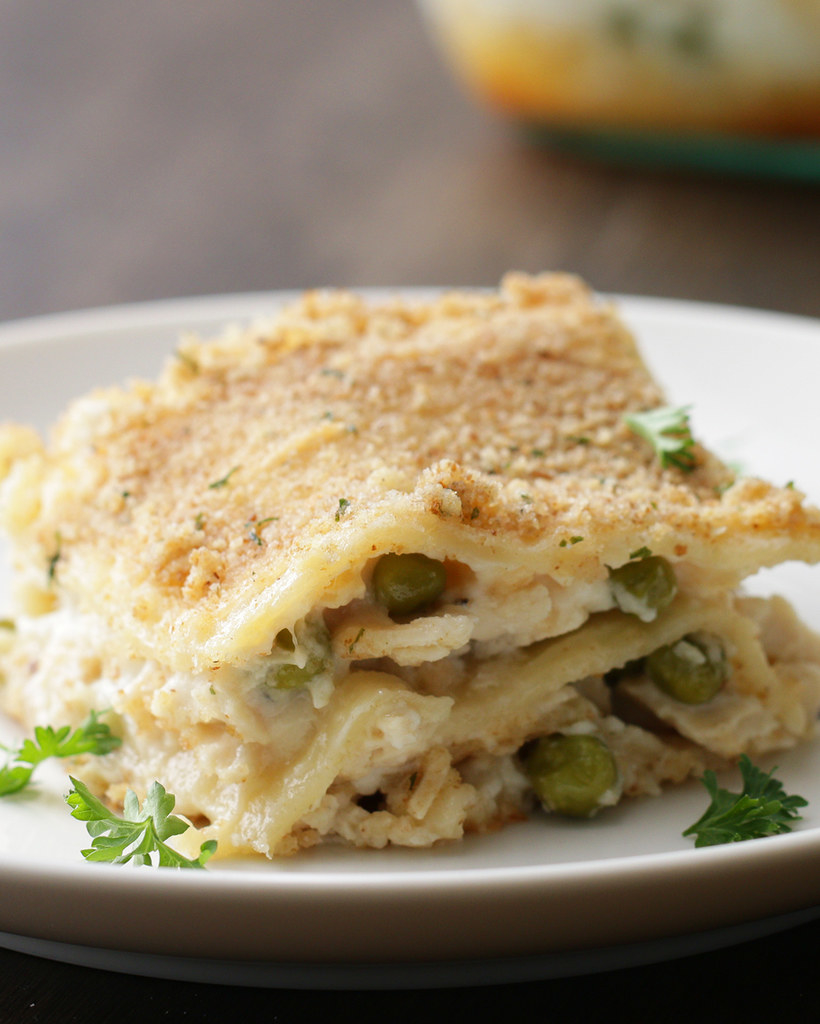 Looks like there are no comments yet.
Be the first to comment!