Você vai precisar de:
*Um vaso quebrado
*Solo para cacto
*Cactos e suculentas pequenas
*Uma suculenta grande
*Pedrinhas de vidro
*Cola
*Vaso pequeno
*Mini poste de luz
*Mini cadeira
Como fazer:
1. Pegue a maior parte do vaso quebrado para fazer o jardim. Guarde os outros pedaços.
2. Cole as pedrinhas de vidro nos pedacinhos menores do vaso quebrado e deixe secar.
3. Usando luvas, preencha metade do vaso quebrado com terra para cactos. Encaixe os outros pedaços do vaso quebrado dentro da terra.
4. Coloque mais terra até encher 3/4 do vaso quebrado. Encaixe os cactos e as suculentas. Encaixe o outro vasinho na parte mais alta do jardim.
5. Encaixe os pedacinhos menores do vaso quebrado que você colou as pedrinhas para que simulem uma escada.
6. Encaixe o mini poste de luz e a mini cadeira. Ou decore como preferir.
7. Borrife água no jardim.
Fica parecendo uma casinha de gnomos.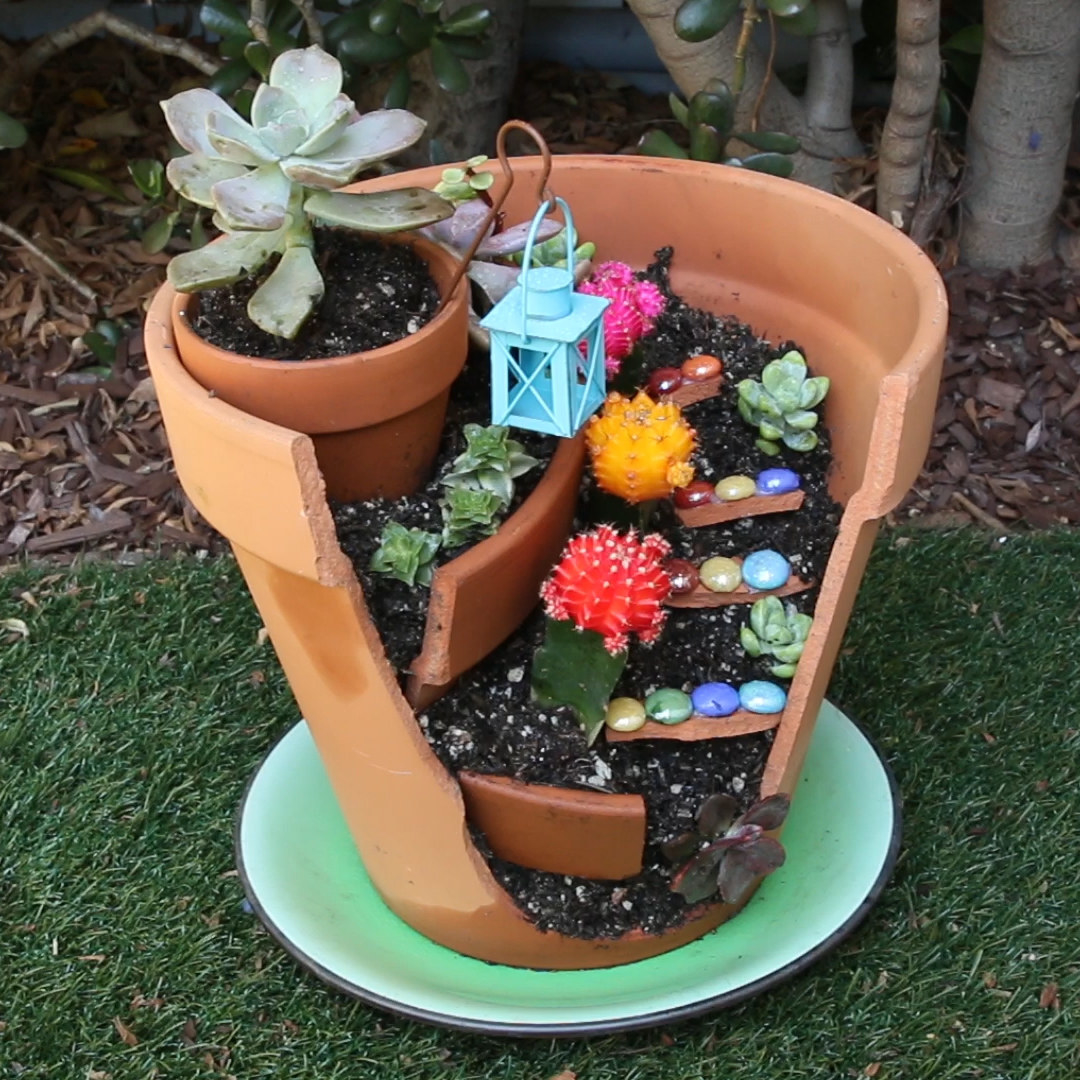 Looks like there are no comments yet.
Be the first to comment!