Você vai precisar de:
Recheio de frango:
800g de peito de frango moído
1 xícara de farinha de rosca
2 ovos
1 cebola picada
2 dentes de alho picado
1 colher de sopa de sal
½ colher de sopa de pimenta calabresa
Pasta de cream cheese:
150g de cream cheese
¼ de xícara de salsinha picada
¼ de xícara de cebolinha
1 lata de milho
100g de queijo muçarela ralada
Cobertura de bacon:
500g de bacon em fatias, cerca de 22 fatias
Modo de preparo:
1. Preaqueça o forno a 180°C.
2. Em uma tigela, misture o frango, a farinha de rosca, os ovos, a cebola, o alho, o sal e a pimenta até ficar homogêneo. Reserve.
3. Em outra tigela, misture o cream cheese, a salsinha, a cebolinha, o milho e a muçarela até ficar uniforme.
4. Disponha as fatias de bacon em uma forma redonda de 21cm de diâmetro, deixando as pontas de fora.
5. Coloque o recheio de frango embaixo e nas laterais. Reserve uma parte para tampar o bolo.
6. Adicione a pasta de cream cheese e espalhe bem.
7. Coloque o restante do frango, feche com as pontas de bacon e cubra com papel alumínio.
8. Leve ao forno por 30 minutos.
9. Remova o papel e deixe por mais 30 minutos.
10. Retire do forno, deixe descansar por 10 minutos, então, desenforme.
11. Bom apetite!
O seu rango pede por este bolo!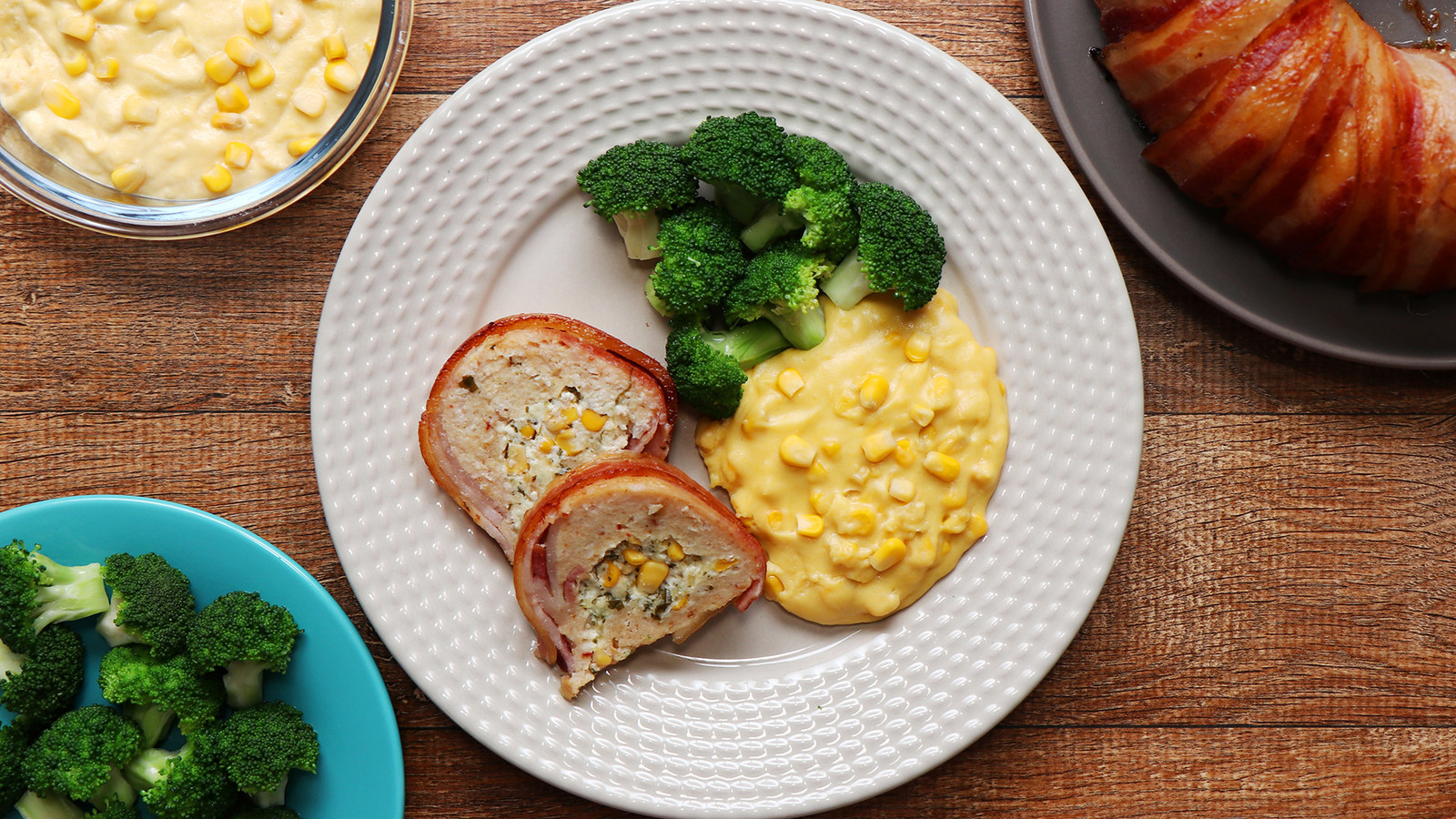 Looks like there are no comments yet.
Be the first to comment!