Você vai precisar de:
500ml de creme de açaí Frooty
2 bananas picadas
½ xícara de granola
1 xícara de morangos fatiados
1 xícara de kiwi fatiado
Modo de preparo:
1. Em um liquidificador, bata a banana até ficar homogêneo.
2. Adicione o creme de açaí e pulse o liquidificador até o açaí incorporar na banana. Desligue o liquidificador, raspe os cantos com uma colher e volte a pulsar até ficar homogêneo.
3. Decore com granola, banana picada, morango fatiado e kiwi fatiado.
Dica:
Não bata muito o açaí pois quanto mais você bate, mais líquido ele vai ficar. Se isso acontecer, leve a mistura para o congelador por 15 minutos antes de servir.
Você merece!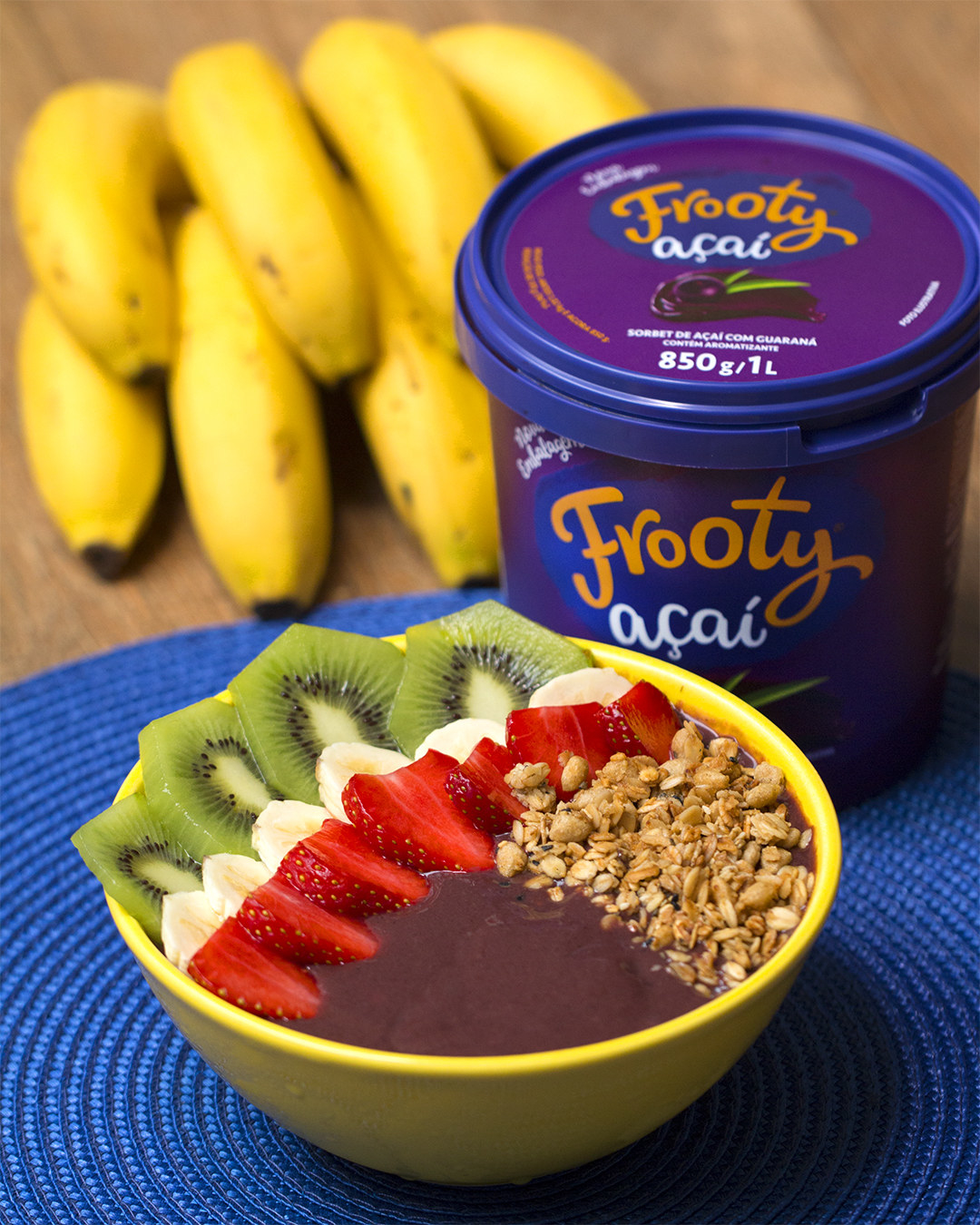 Looks like there are no comments yet.
Be the first to comment!