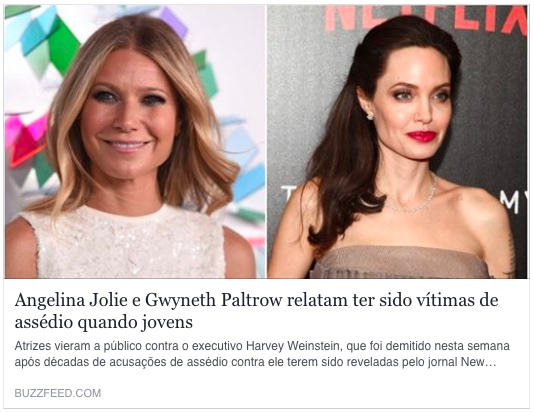 Sabemos que o assédio assexual pode acontecer com todas as pessoas, famosas ou não, seja no trabalho, em casa, na rua, por pessoas conhecidas ou desconhecidas.
Queremos ouvir sua história sobre assédio. Compartilhe com a gente o que você quiser ou conseguir. E não deixe de nos contar como você está hoje. Você pode enviar sua história (anonimamente, se quiser) pelo formulário abaixo.
Você também pode visualizar o formulário aqui, o que pode ser mais fácil em seu dispositivo móvel. Sinta-se à vontade para incluir os detalhes que quiser. Sua história pode aparecer em um post do BuzzFeed Brasil.
Se você passar por uma situação de assédio, peça ajuda para alguém de sua confiança, ligue para o 180, a Central de Atendimento à Mulher, que funciona sete dias por semana e 24 horas por dia, ou procure uma Delegacia da Mulher.
Looks like there are no comments yet.
Be the first to comment!