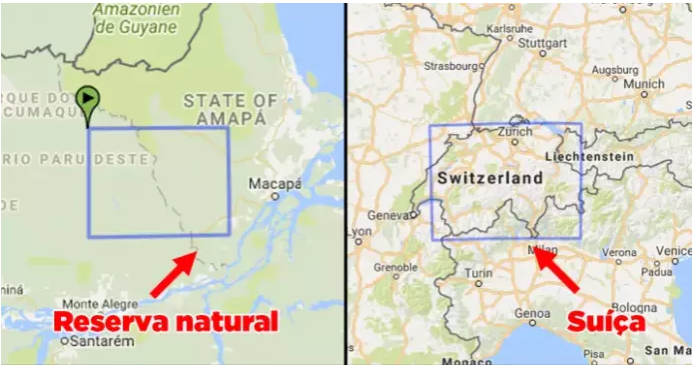 O Ministério de Minas
e Energia anunciou a suspensão do projeto para extinguir a Reserva Nacional de Cobre (Renca), área de 47 mil km² — área maior que a Suíça — entre o sul do Amapá e o norte do Pará, que na prática iria liberar a região para exploração.

Em nota, a pasta
disse que a suspensão é uma maneira de debater o assunto com a sociedade. O prazo para definir o que será feito com a área é de 120 dias, segundo o ministério.

"Essa iniciativa se dá em respeito às legítimas manifestações da sociedade e a necessidade de esclarecer e discutir as condições que levaram à decisão de extinção da Renca", disse o governo.
Esse foi mais um recuo
do governo que, sem alarde, tentou primeiro emplacar a ideia via
decreto. Com as críticas, um novo texto foi publicado. Essa nova
versão, segundo o governo, iria garantir a proteção ambiental da
região.

Mas esse discurso não
colou e a solução foi suspender a ideia para, só agora, debater os
impactos positivos e negativos na região.

Apesar desse recuo, a Justiça Federal em
Brasília suspendeu esse decreto, por entender que essa medida tinha
que ter aprovação do Congresso e não poderia ser efetivada numa
canetada. Cabe recurso.

Looks like there are no comments yet.
Be the first to comment!