Logo após assumir o cargo de presidente do Brasil, Michel Temer declarou em sua primeira reunião ministerial que não vai aceitar ser chamado de golpista.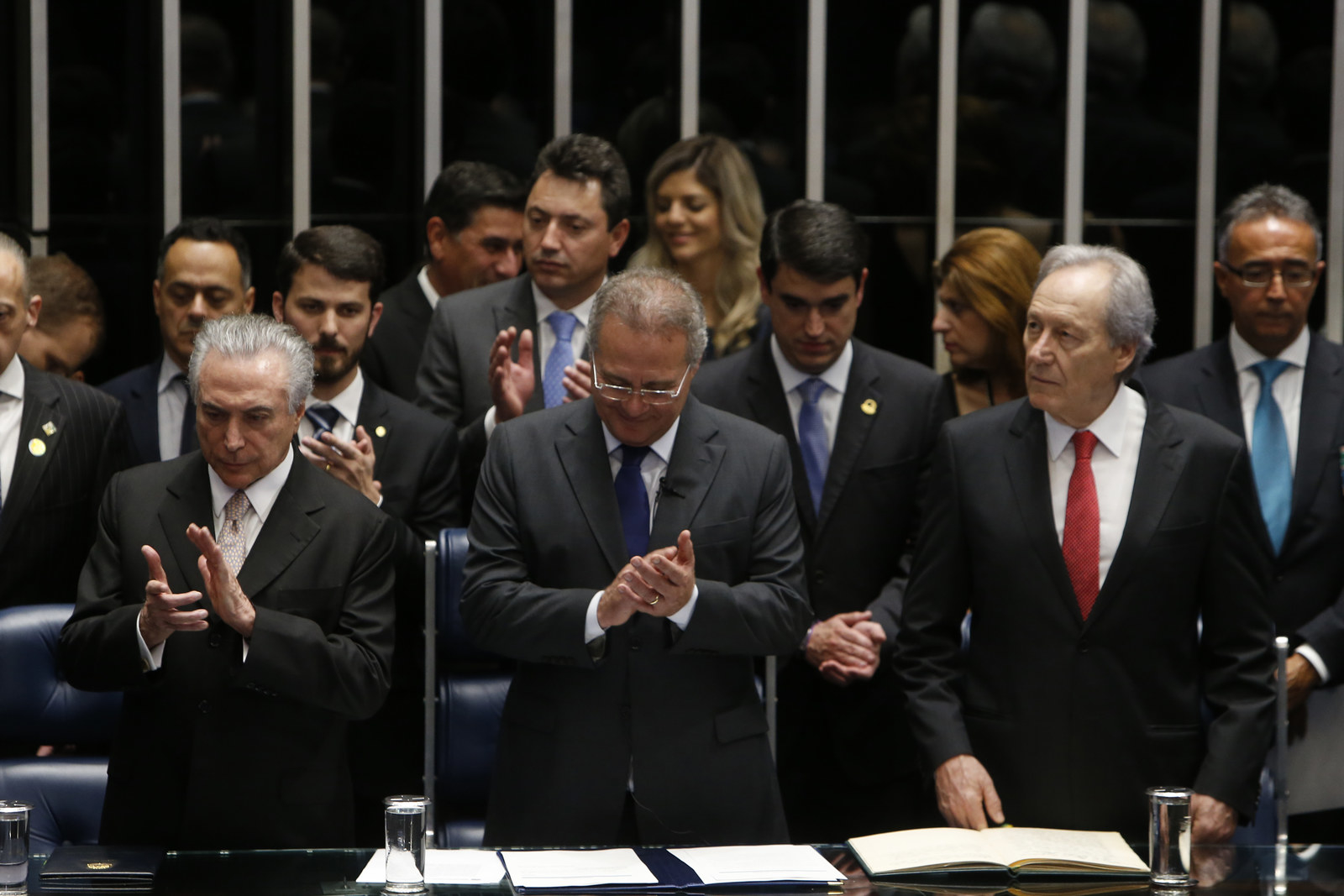 Não demorou muito para criarem uma extensão para o Chrome que transforma todas as menções ao nome de "Michel Temer" em "Temer Golpista".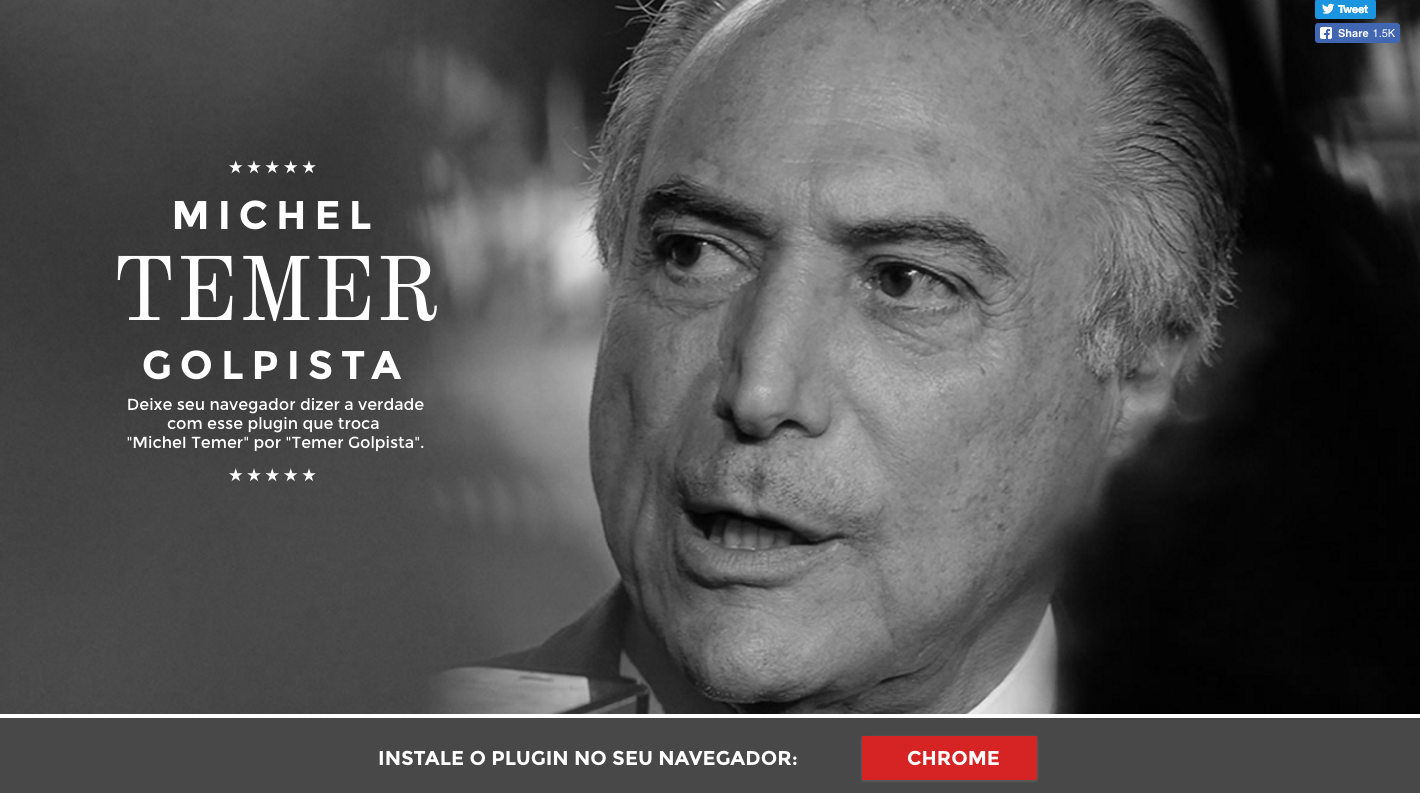 Quem instala o plugin enxerga a Wikipédia do presidente assim: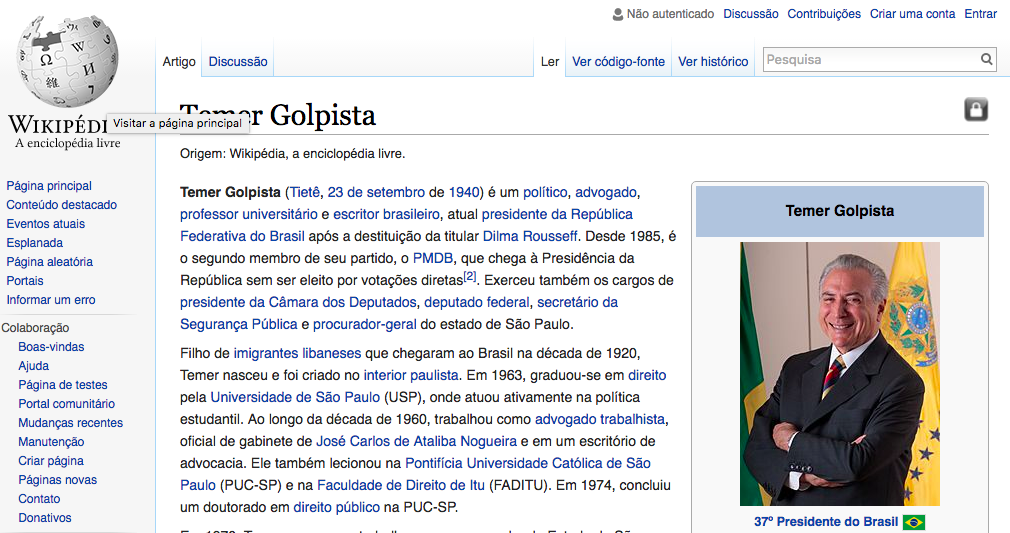 Mesmo as buscas do Google ficam diferentes.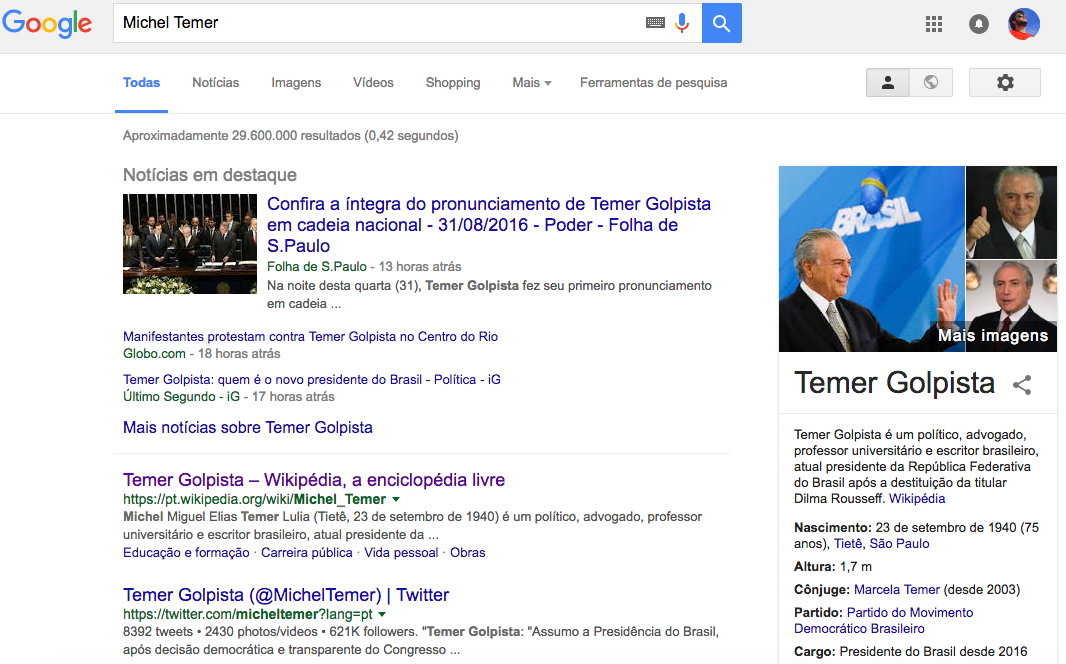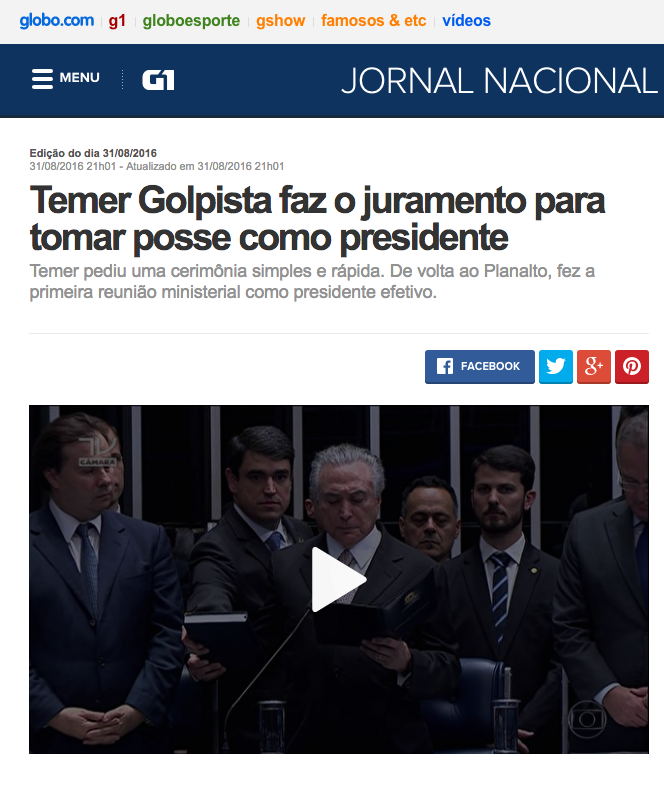 E até mesmo nos textos do site da Presidência da República é possível ler "Temer Golpista".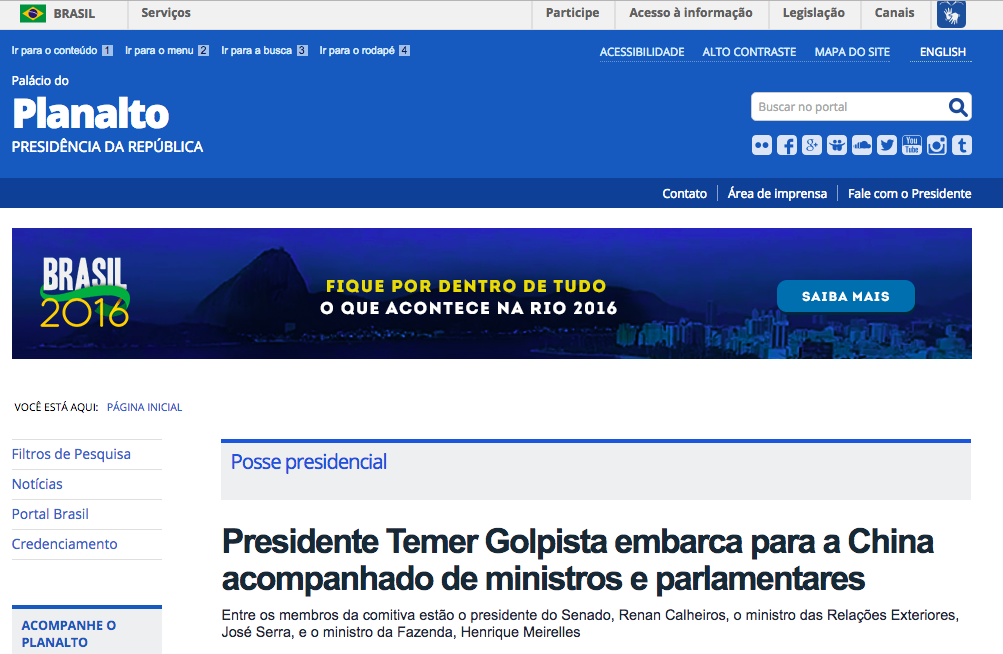 Looks like there are no comments yet.
Be the first to comment!