O especial de dia dos pais da "sãopaulo", revista do jornal "Folha de S.Paulo", está sendo criticado por muitas pessoas no Facebook e no Twitter.
A capa da matéria "parece ter esquecido de um pequeno detalhe", como postou Mari Messias.
Gabriel Cadete, em outra postagem sobre o assunto, pergunta: "Cadê os filhos?"
A reportagem destaca duas chamadas: "O empresário Rodrigo Zaramella, que gosta de cuidar de plantas" e "Eles conciliam o escritório com escaladas no Himalaia, shows de heavy metal e jardinagem".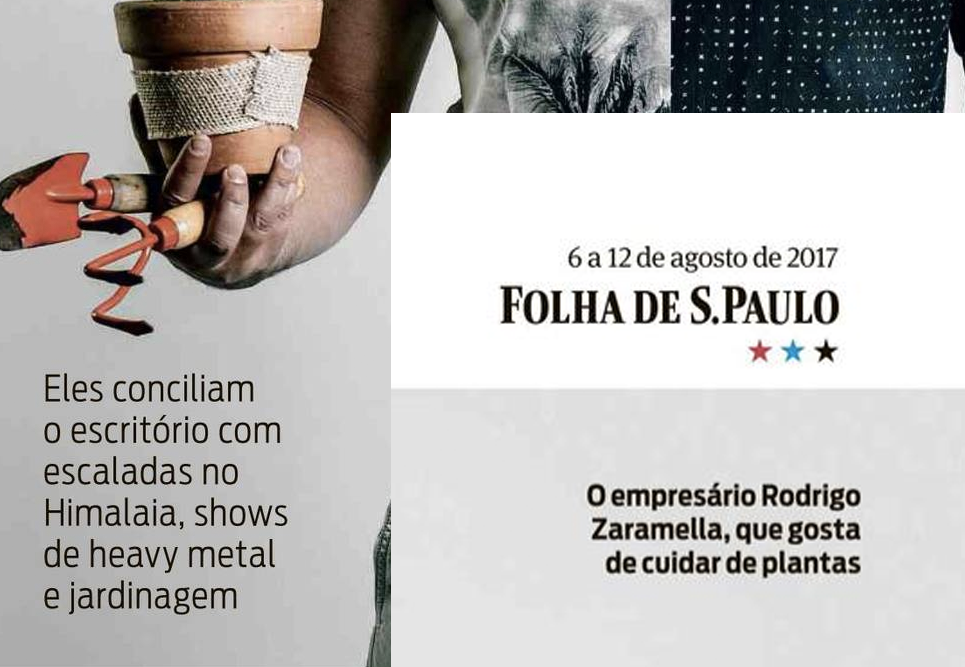 Para algumas pessoas, a capa passa a ideia de "um pai super homem que não precisa estar com o filho", como comenta Patricia.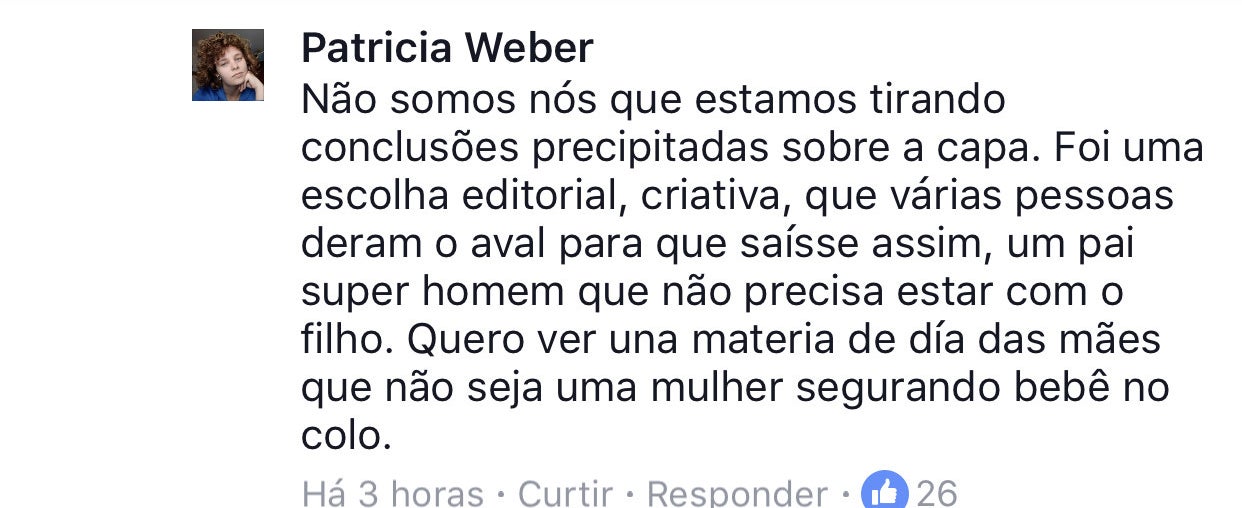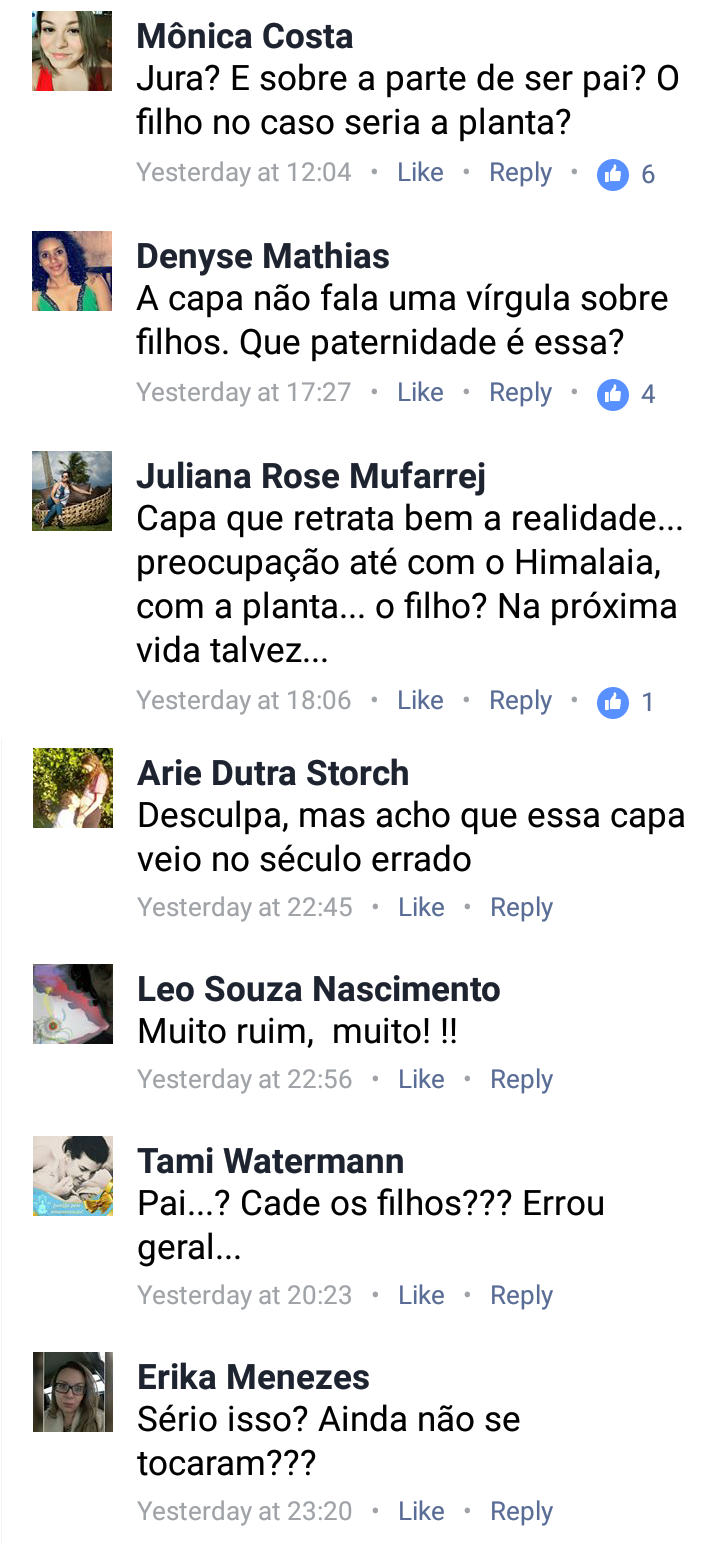 Alguns destacaram que, mesmo dentro da matéria, os filhos não aparecem.

O texto da reportagem mostra cinco pais com suas histórias sem uma única imagem de um dos filhos. Diferentemente da matéria sobre o dia das mães, na qual todas as cinco mães aparecem com seus filhos.
Looks like there are no comments yet.
Be the first to comment!