Parece que ontem foi uma segunda-feira DAQUELAS pro Dado Dolabella. Apareceu no Facebook um post mostrando que ele teve um problema com a empresa de gás.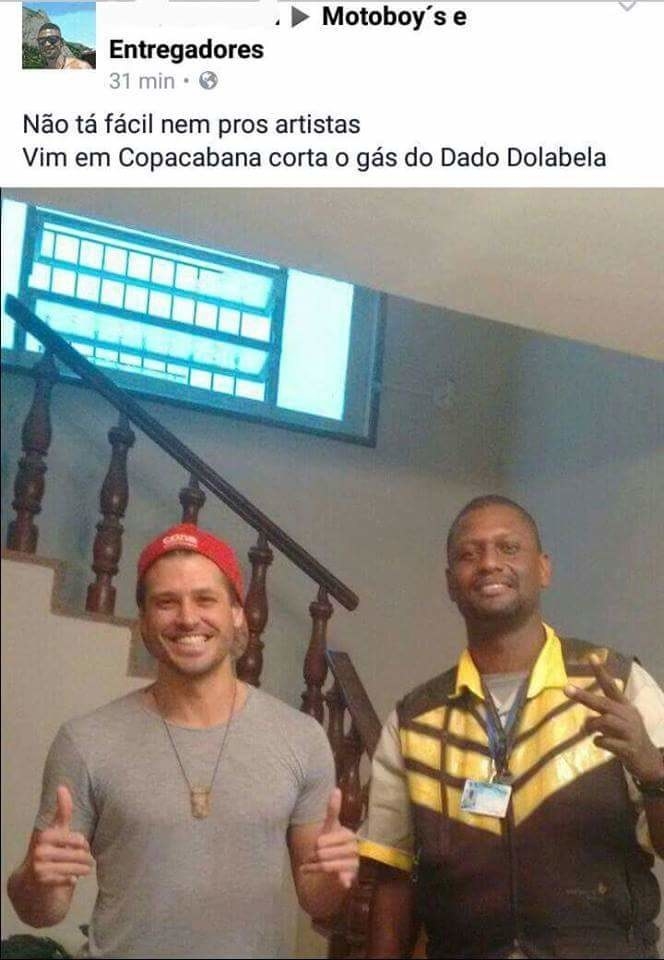 A imagem do rapaz cortando o gás do ator apareceu pela primeira vez no grupo Motoboy's e Entregadores no Facebook e foi compartilhada em diversos outros grupos e na timeline do Twitter.
Se ele ganhou R$ 1 milhão e está sem gás...
Também chama atenção o fato de o motoboy ter ido cortar o gás e ainda pedido para tirar uma foto com o Dolabella.
Teve quem lembrou o quanto o grupo Motoboy's e Entregadores é maravilhoso
O pessoal chegou a comentar na página do ator, mas ele mudou de assunto.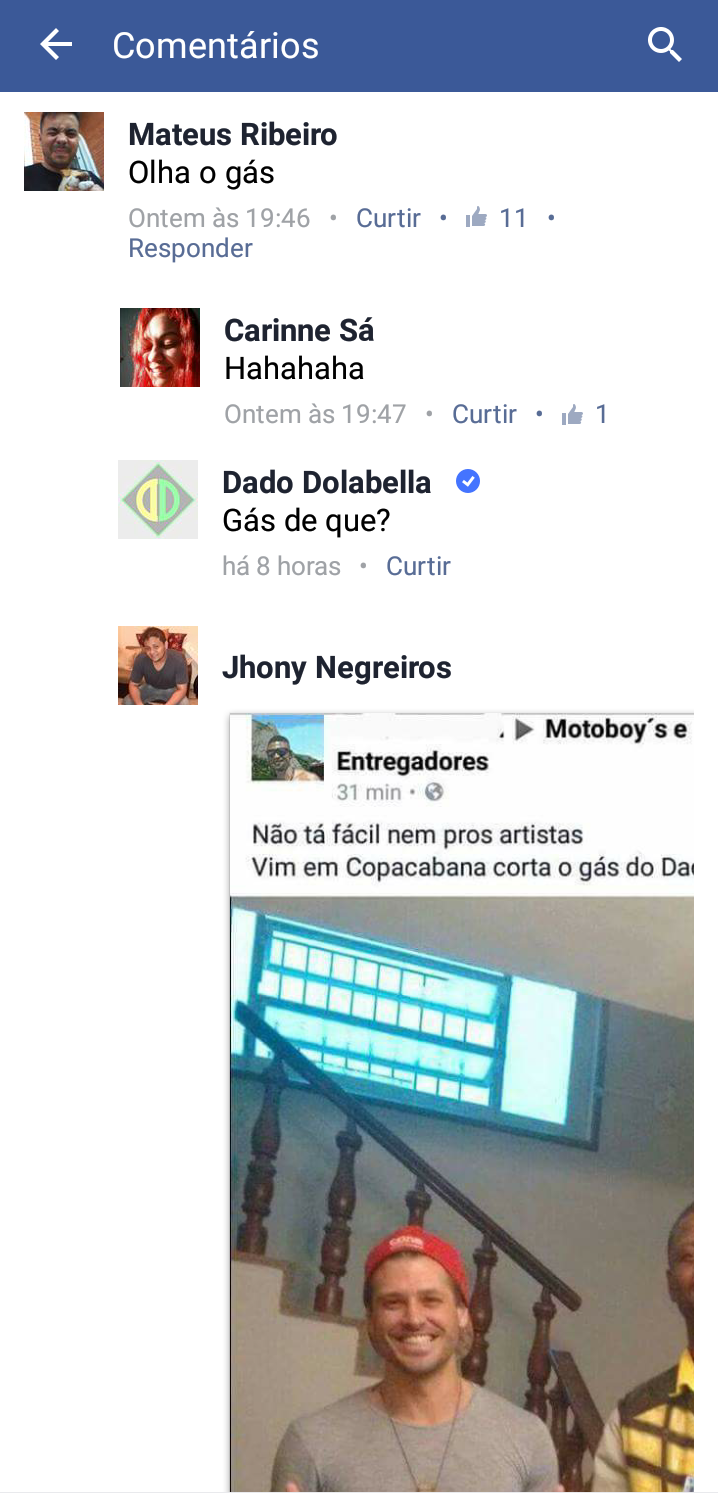 Então, quando a vida ficar difícil para você lembre que também não está fácil para o Dado Dolabella.
Looks like there are no comments yet.
Be the first to comment!