A Fernanda Gentil, que está maravilhosa tanto na Globo quanto nas redes sociais, postou esse vídeo no Instagram. Aparentemente ela estava se preparando para fazer uma entrada ao vivo no programa "É de Casa".
Mas ela não fez uma preparação qualquer, foi um verdadeiro desfile no estúdio da Globo.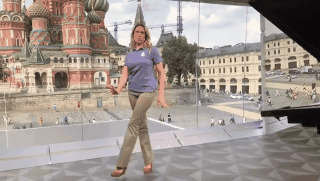 Quando ela postou o vídeo no Instagram não perdeu a chance de citar a Gisele Bundchen. A própria Gisele comentou e a Fernanda surtou igualzinho você quando tem a chance de encontrar seu ídolo do coração.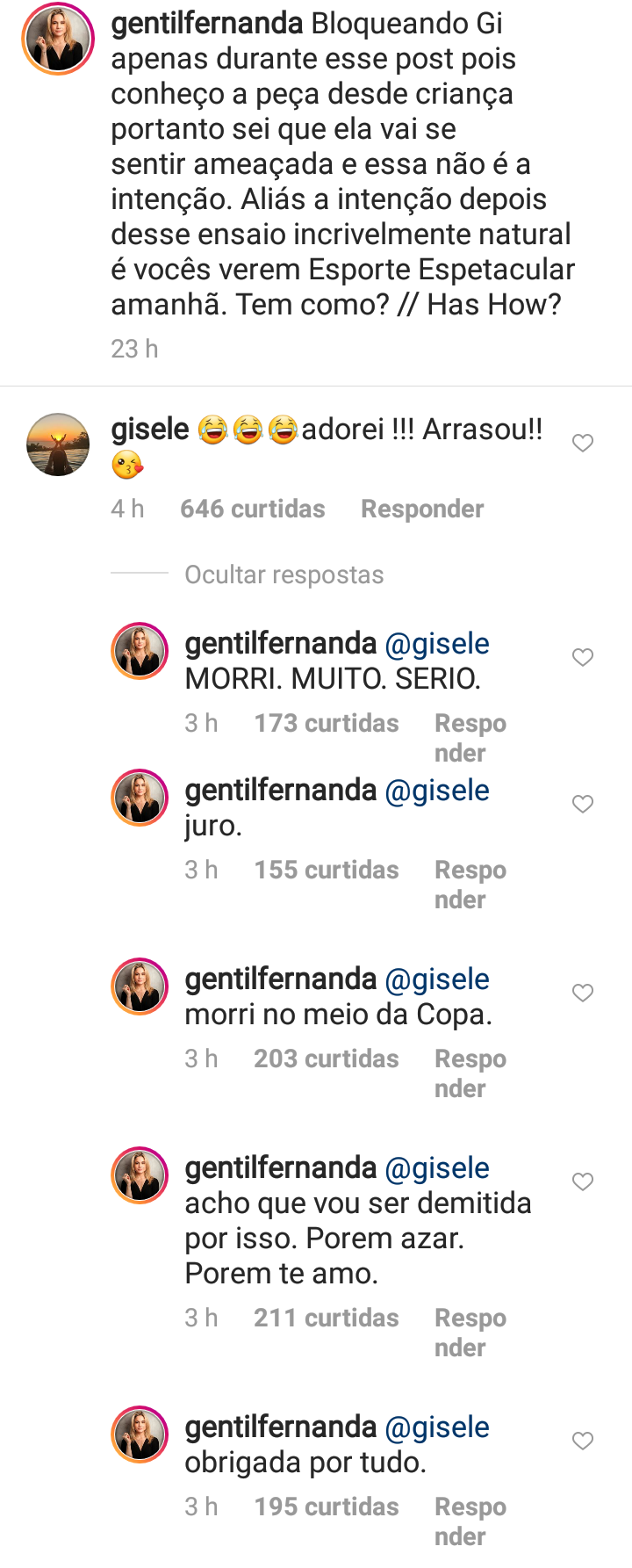 Até as cantoras Daniela Mercury, Ivete Sangalo e Preta Gil foram lá comentar e se divertir junto com a Fernanda.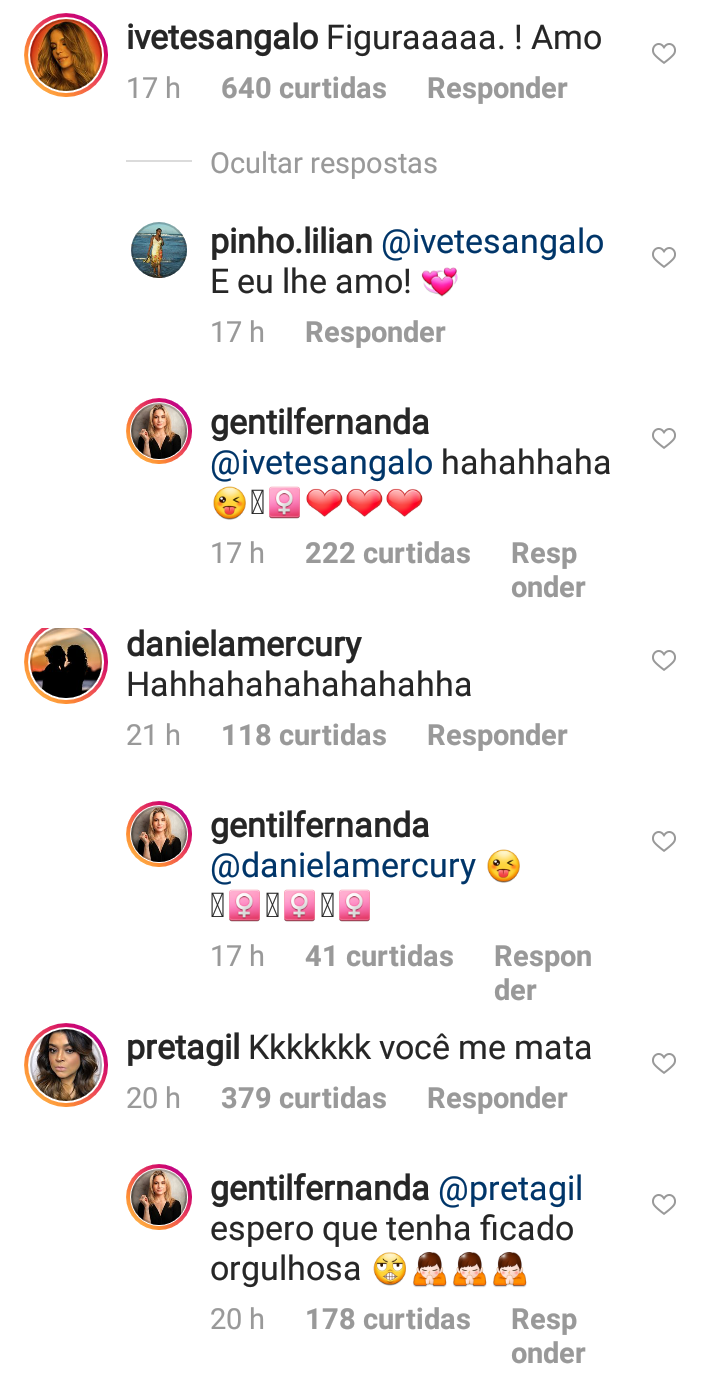 Hoje ela foi ao Twitter para nos informar que segue morrendo com esse comentário.
Fernanda, como você mesma disse, você nasceu pra isso!!! 👏👏👏👏👏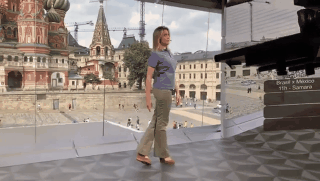 Looks like there are no comments yet.
Be the first to comment!