A página Lésbicalizei postou uma foto da família dos atores Neil Patrick Harris e David Burtka com a legenda "Olhem a cara de aterrorizadas dessas crianças por terem dois pais". Os brasileiros começaram a compartilhar imagens de seus filhos.
Como o filho da Inggrid Aurélio abaixo.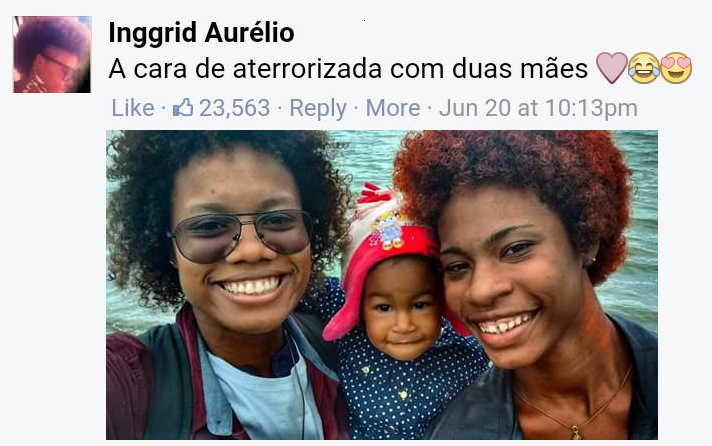 A filhinha da Lorena.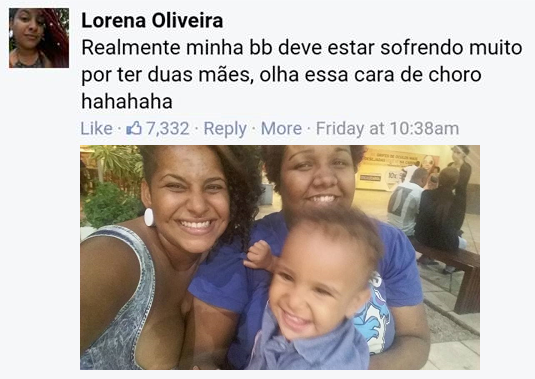 E os filhos do Chico.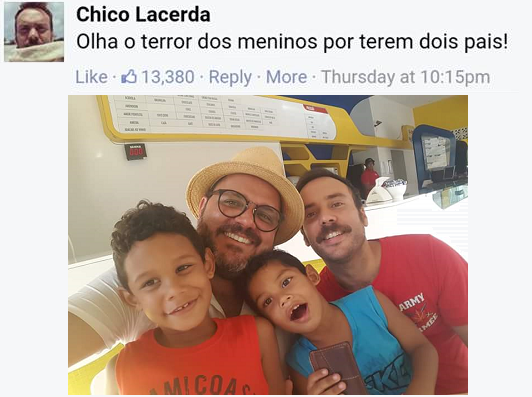 O filhinho do Ricardo parece mesmo bastante aterrorizado.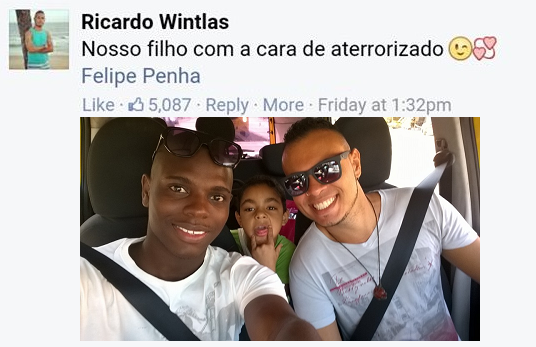 A filha da Charla Rosa resolveu botar a língua pra fora aqui.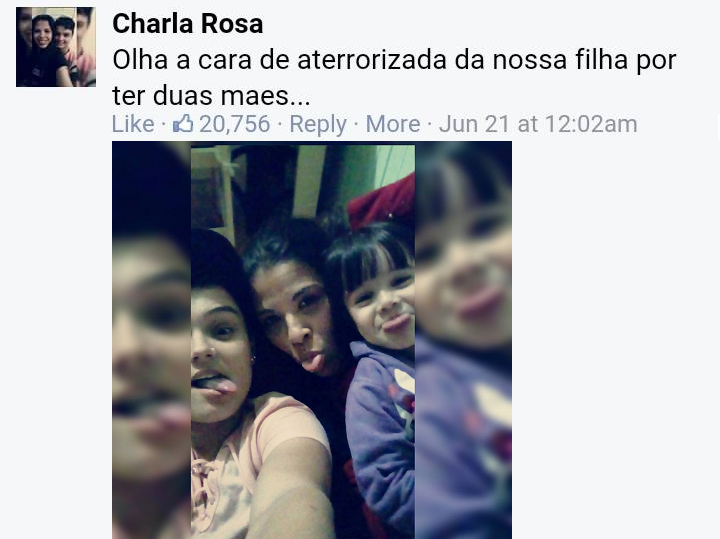 O pessoal aterrorizado adora mostrar a língua, né? =P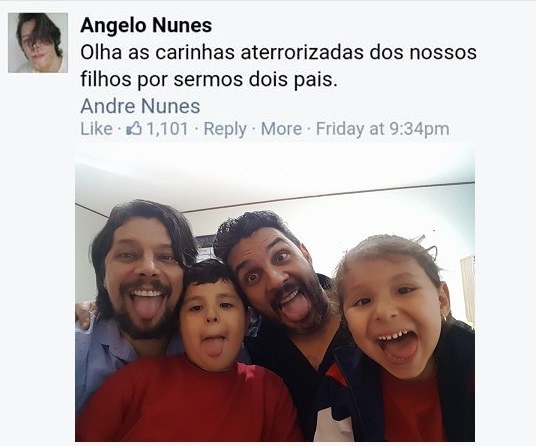 Vemos aqui como o filho da Bárbara Lima está horrorizado de óculos de sol 😎😎😎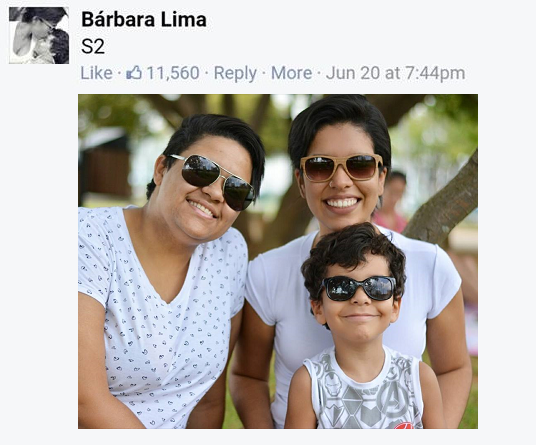 A bebê da família do Rafael Lucas parece não estar muito preocupada.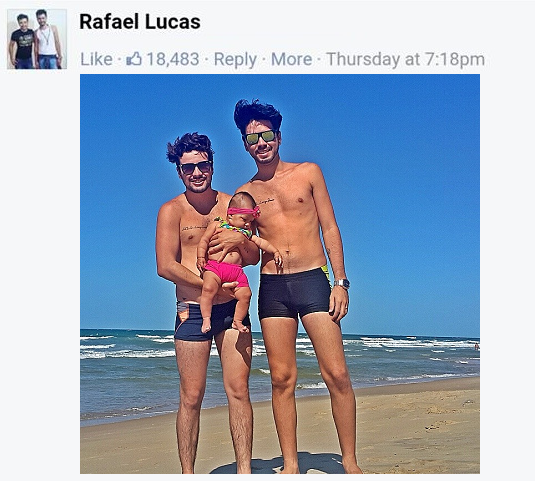 Manda mais praia que tá pouco.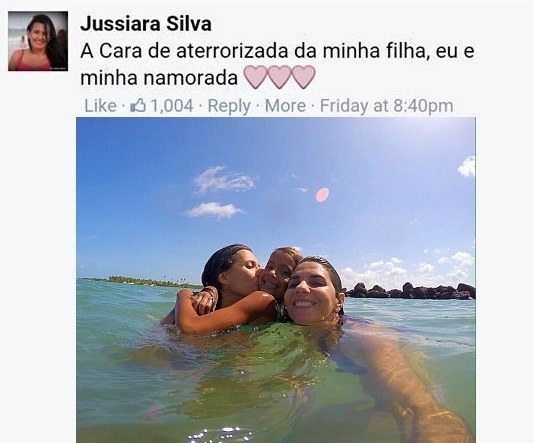 Até super-heroínas apareceram no post.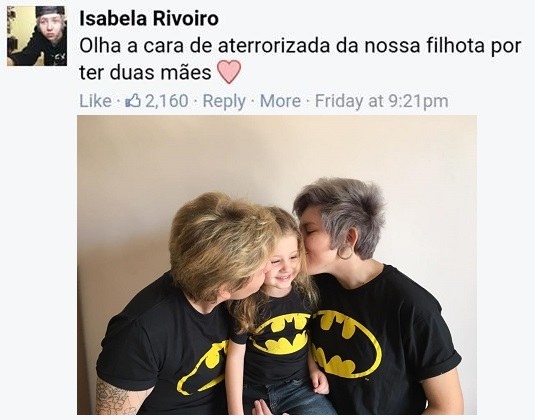 As pessoas ficaram emocionadas com tanto amor na timeline.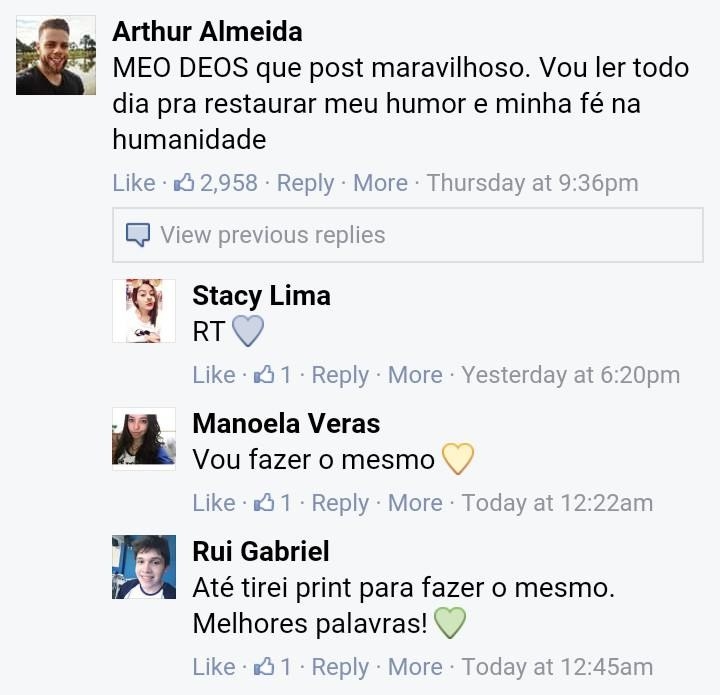 Pra ver mais famílias felizonas, vai lá no post da página Lésbicalizei
Looks like there are no comments yet.
Be the first to comment!