Nesta segunda, Leandro Ramos, o Julinho da Van do "Choque de Cultura", postou no Twitter que não ia mais brigar por causa da eleição.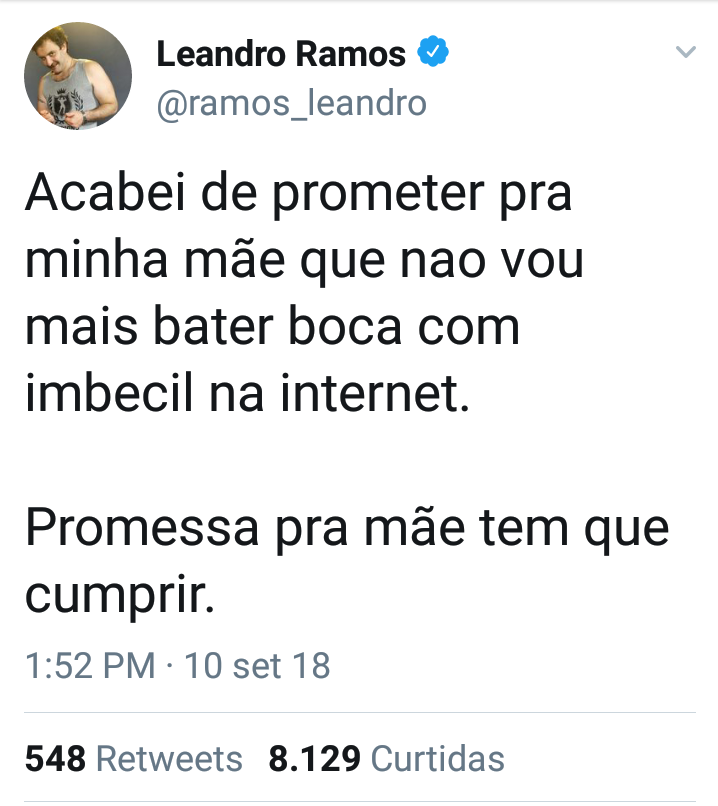 Basicamente dois minutos depois, um cara postou um meme sobre o candidato Jair Bolsonaro usando uma imagem do "Choque de Cultura" e ele pediu "não usa meme nosso pra esse babaca não, por favor".
Um seguidor lembrou que ele tinha prometido que não ia brigar mais na internet e então Leandro revelou que estava falando com um primo. Ou seja, estávamos presenciando uma briga de família.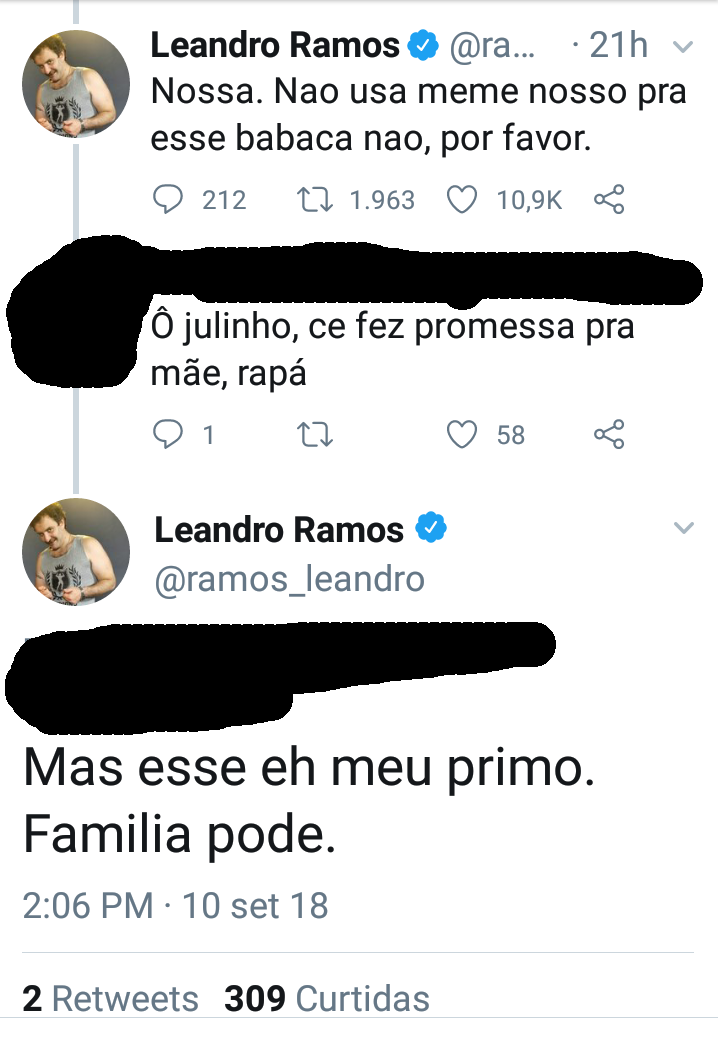 O primo dele revelou em seguida que a família deles é um pouco como a de várias outras do Brasil: "a treta política na família já vem de outras gerações".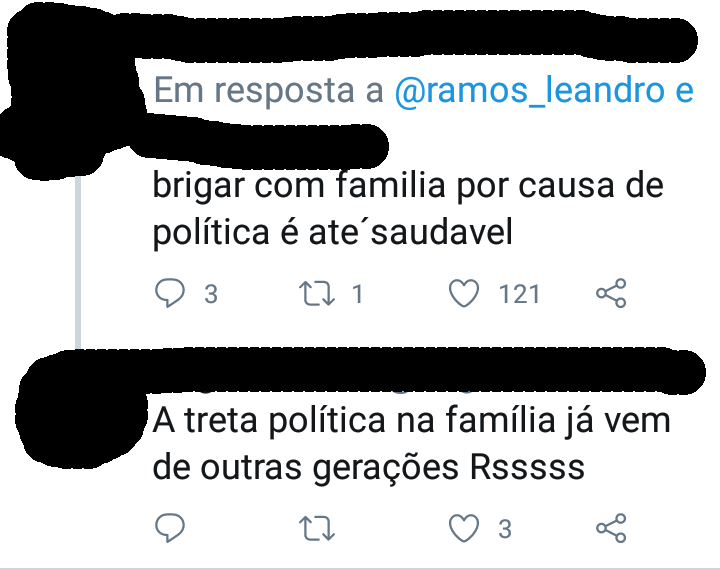 A briga ainda continuou. O primo disse que toda a família deles era petista e hoje não é mais marxista. Foi o suficiente para o ator que faz o Julinho da Van descumprir totalmente a promessa que fez pra mãe: "Ei, fale por você. Deixa de ser maluco".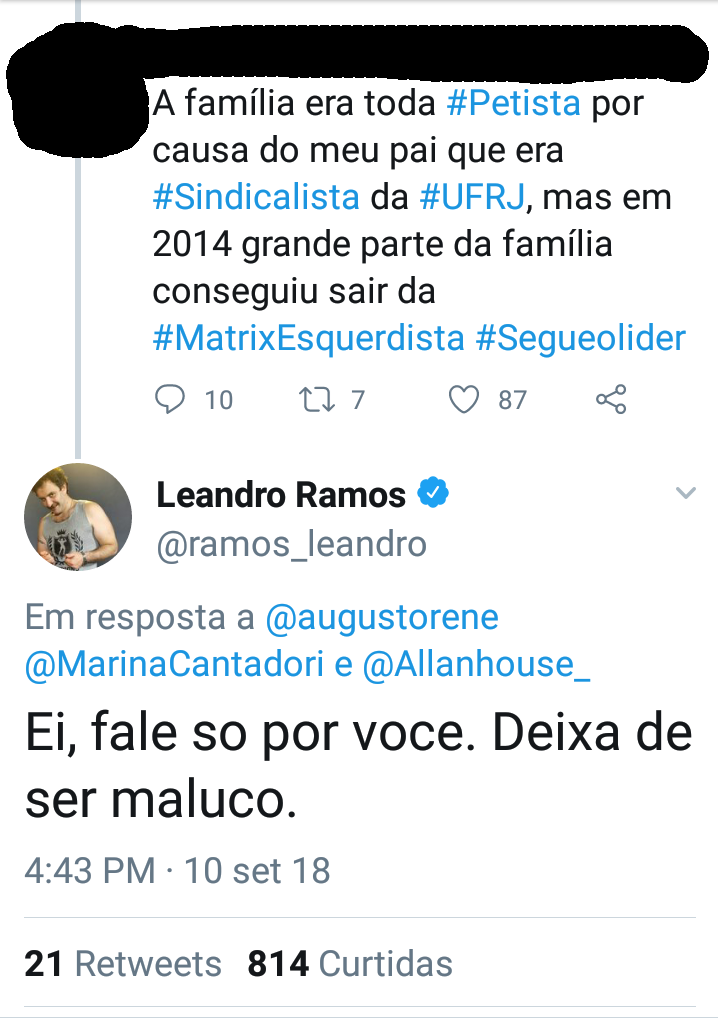 Looks like there are no comments yet.
Be the first to comment!