Ele disse "Pau de Açúcar", como todo gringo que se preze (e que naturalmente não conhece o som anasalado do til).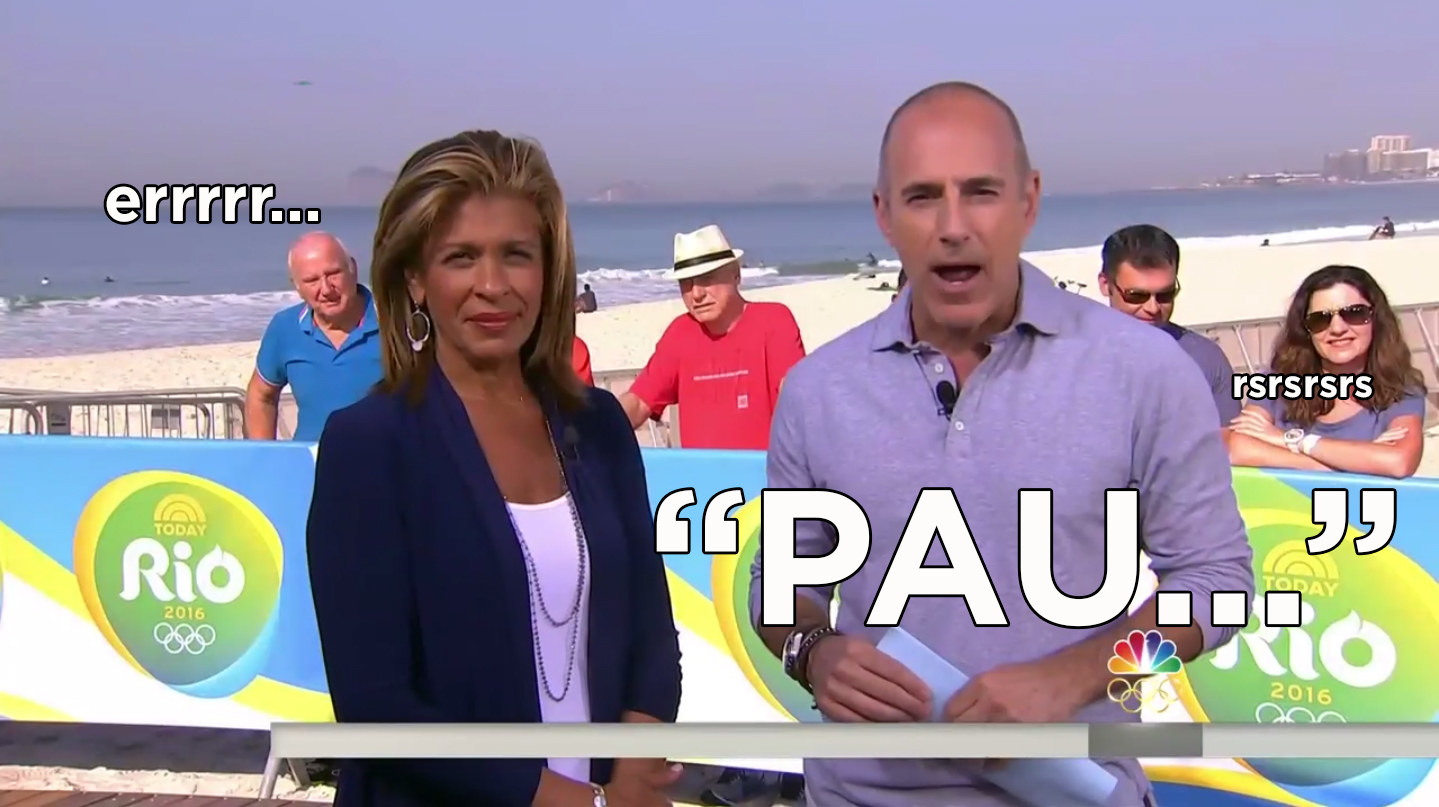 Na verdade, desde 2011 a gente ri dos gringos que falam "pau de açúcar".
E já aconteceu na TV brasileira também.
Lá para 2014, chegamos a uma conclusão que não mudaria mais.
Mas não é a primeira vez que os gringos se atrapalham com a pronúncia de "Pão de Açúcar", como já vimos aqui.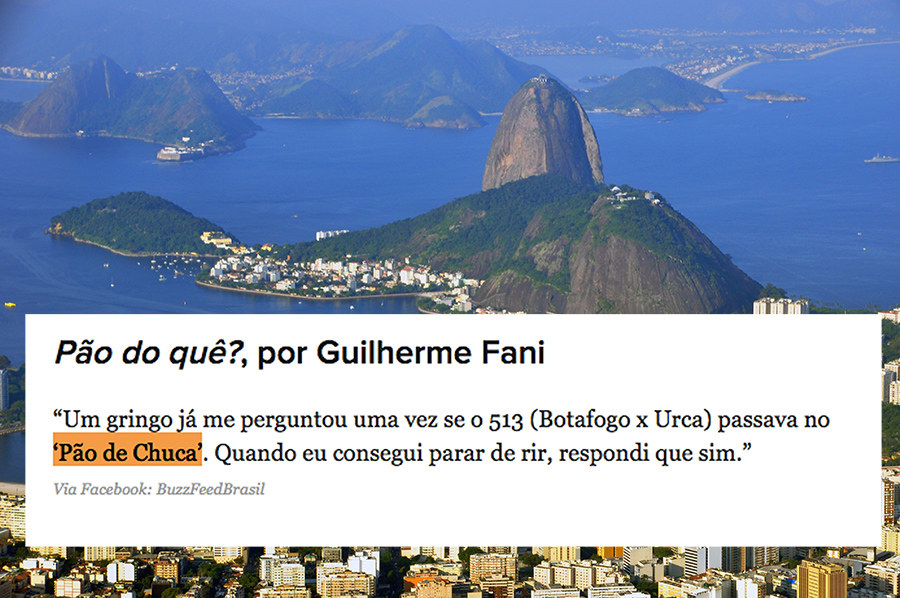 Looks like there are no comments yet.
Be the first to comment!