Alguns comentaristas levantaram um problema.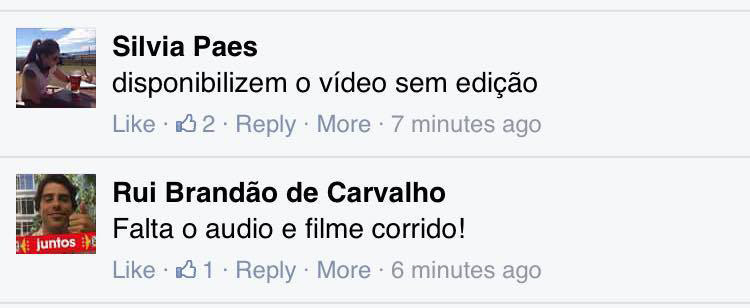 Outros acharam que não ia adiantar nada postar na íntegra.

Teve quem se perguntou que medidas efetivas seriam tomadas pelo bar.

E quem descreveu onde o assédio estava.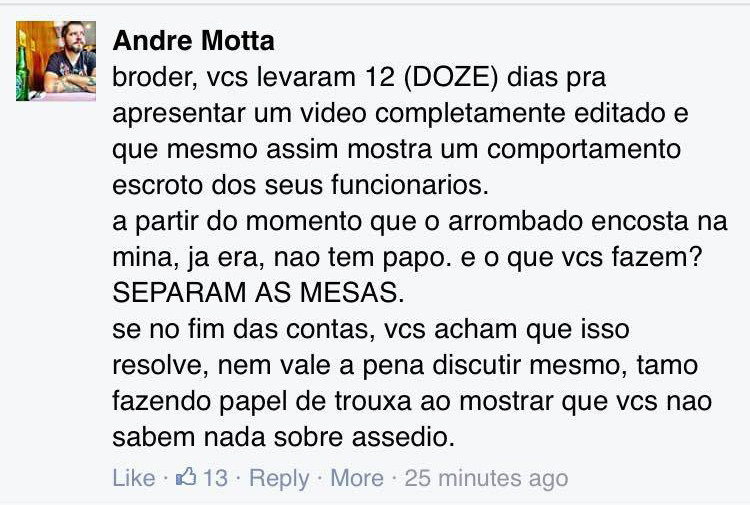 Entramos em contato com o Quitandinha para saber se eles pretendem liberar as imagens sem edição. Este post será atualizado quando obtivermos resposta.
Looks like there are no comments yet.
Be the first to comment!