Ontem, ao sair para trabalhar, a jornalista Jéssica Balbino notou uma pichação no muro da sua casa.
Mas não demorou muito para ela pensar na melhor resposta a isso: "Acho que faltou o 'linda'".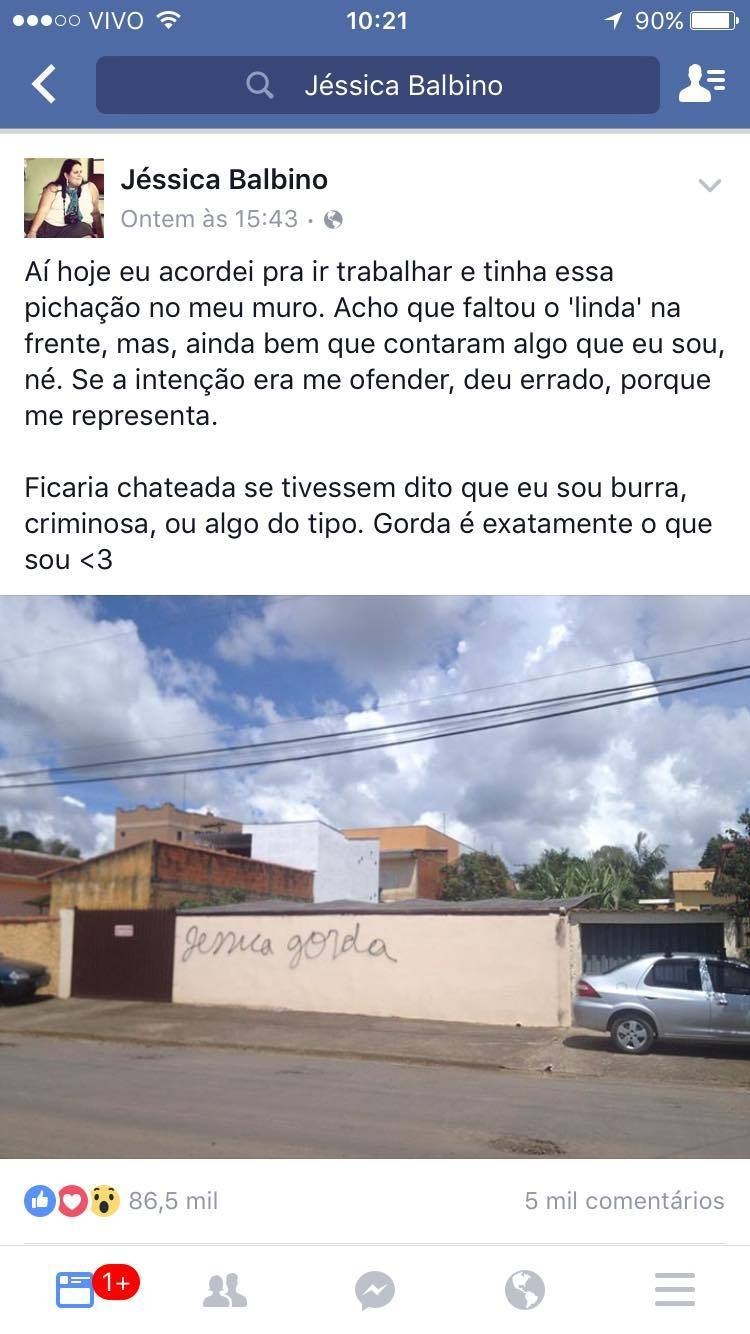 Em entrevista ao BuzzFeed Brasil, Jéssica contou que o pai dela foi quem ficou chateado com o muro. "Porque suja, né?", disse. "Mas eu, quando parei para pensar, dei risada, porque é realmente algo que eu sou".
"Ser gorda é algo que não dá pra esconder da sociedade né. Você consegue esconder que é criminoso, que é homofóbico, que é preconceituoso, mas não consegue esconder que é gorda! Então, fiquei contemplada com o pixo!", completou.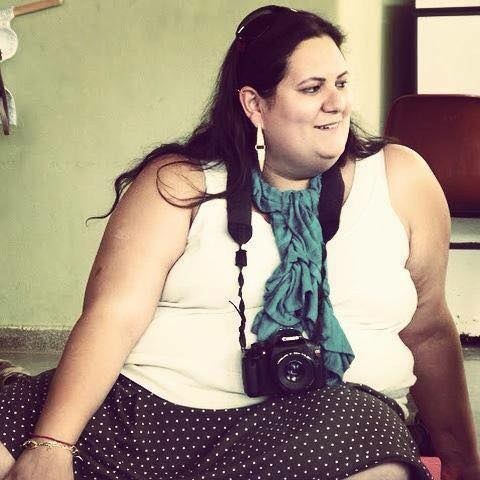 Curiosamente, o lado de dentro do muro tem uma pixação feita pela própria Jéssica, sobre amor.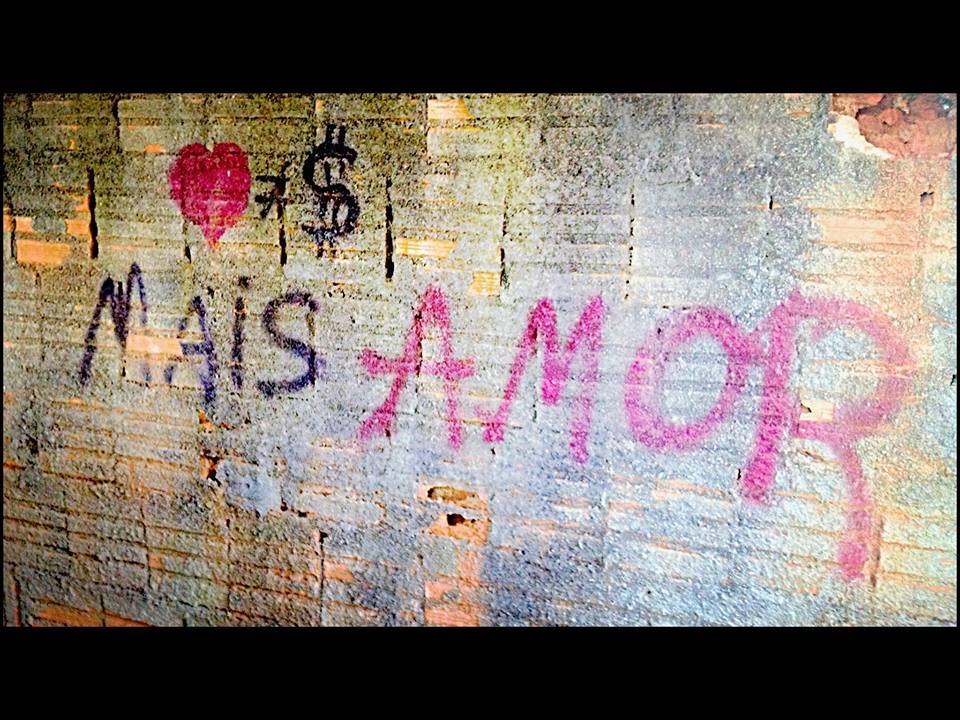 Looks like there are no comments yet.
Be the first to comment!