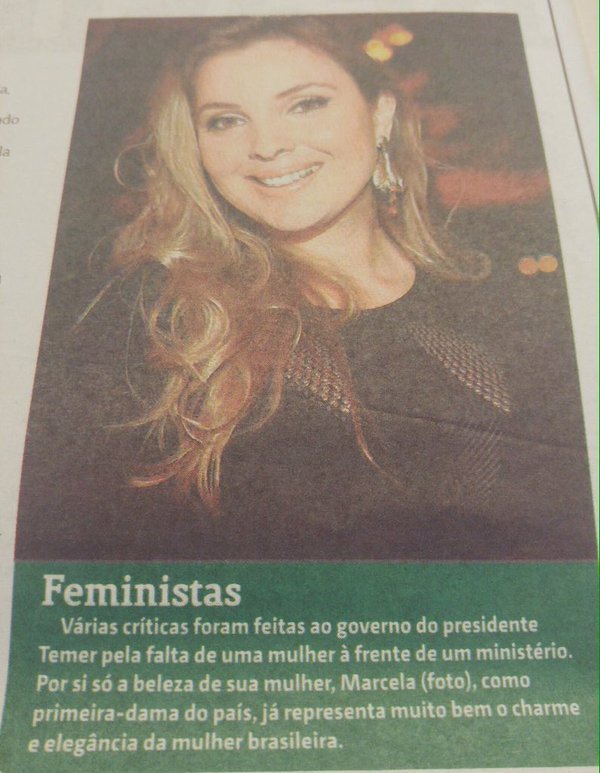 Parece que nem todas as mulheres se sentiram representada pelo "charme e elegância" da Marcela.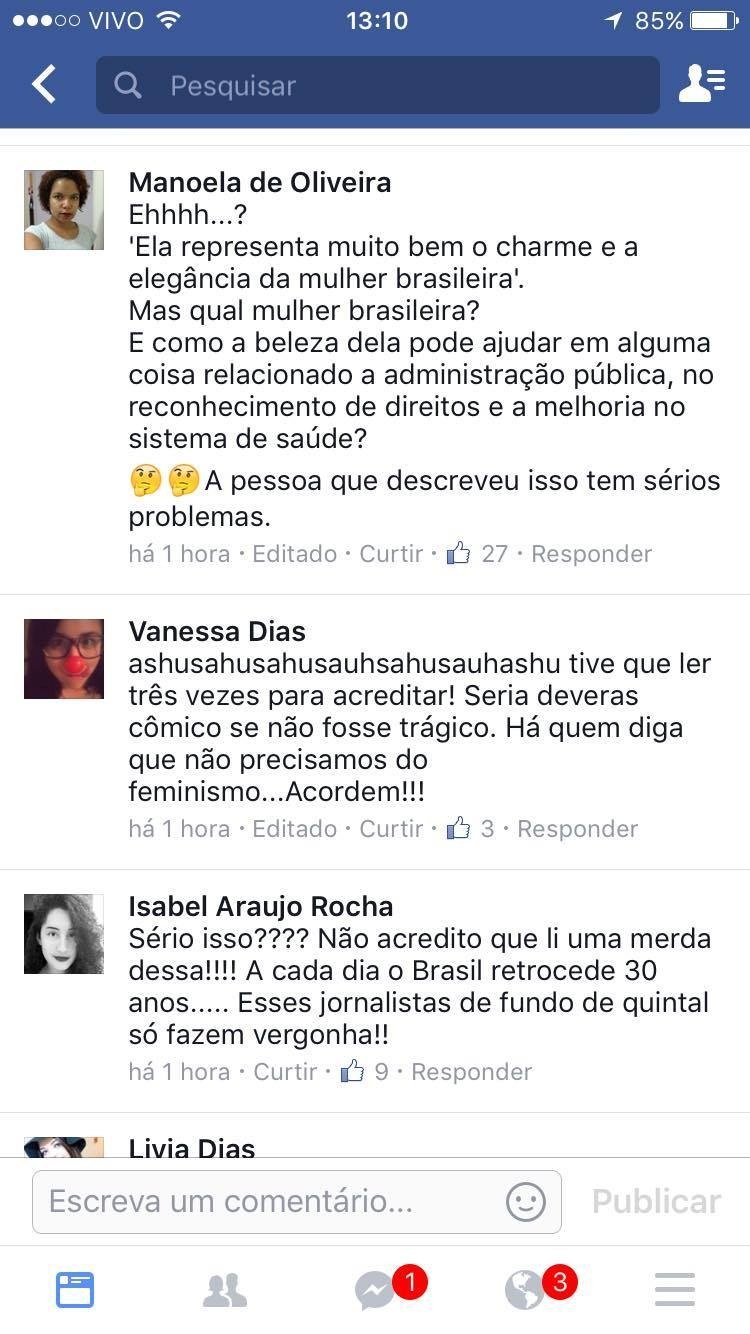 Afinal, se política e representação se reduzissem a charme e elegância, a gente escolheria com outro critério em mente.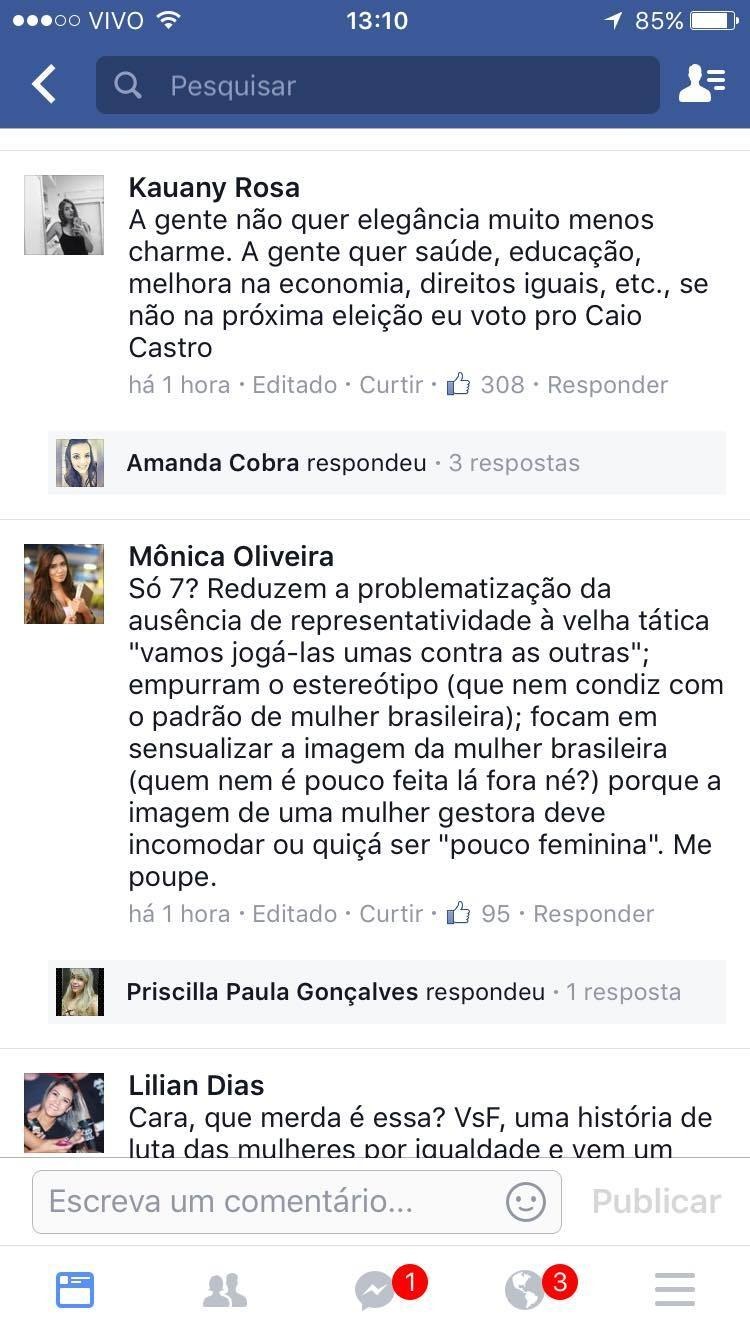 O Jornal de Brasília está usando uma resposta padronizada para as críticas no Twitter.
Looks like there are no comments yet.
Be the first to comment!