O fotógrafo Louis Schroder postou esta foto no Twitter. Na página da revista, escrita em inglês, um pequeno resumo da crise no Brasil lista alguns dos personagens envolvidos na Lava Jato.
Olhando bem de perto, é isso mesmo: lá está o JOEL SANTANA no parágrafo reservado ao marqueteiro João Santana.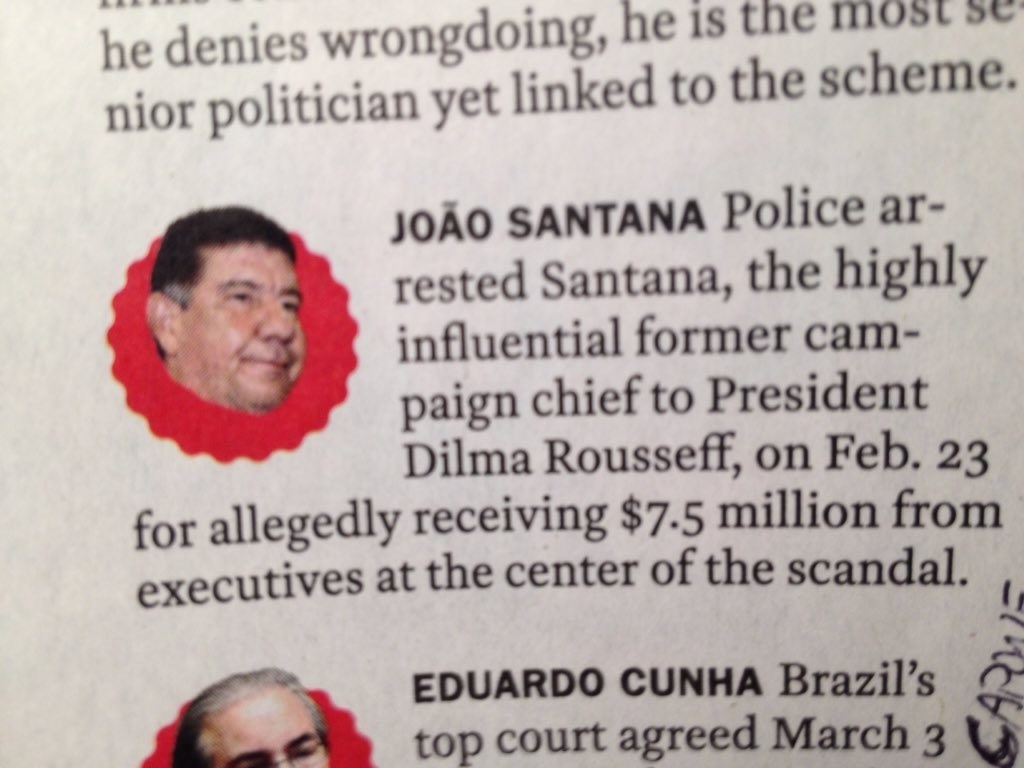 Recapitulemos: aqui está João Santana, publicitário que coordenou a campanha de Dilma e foi preso no final de fevereiro pela Lava Jato.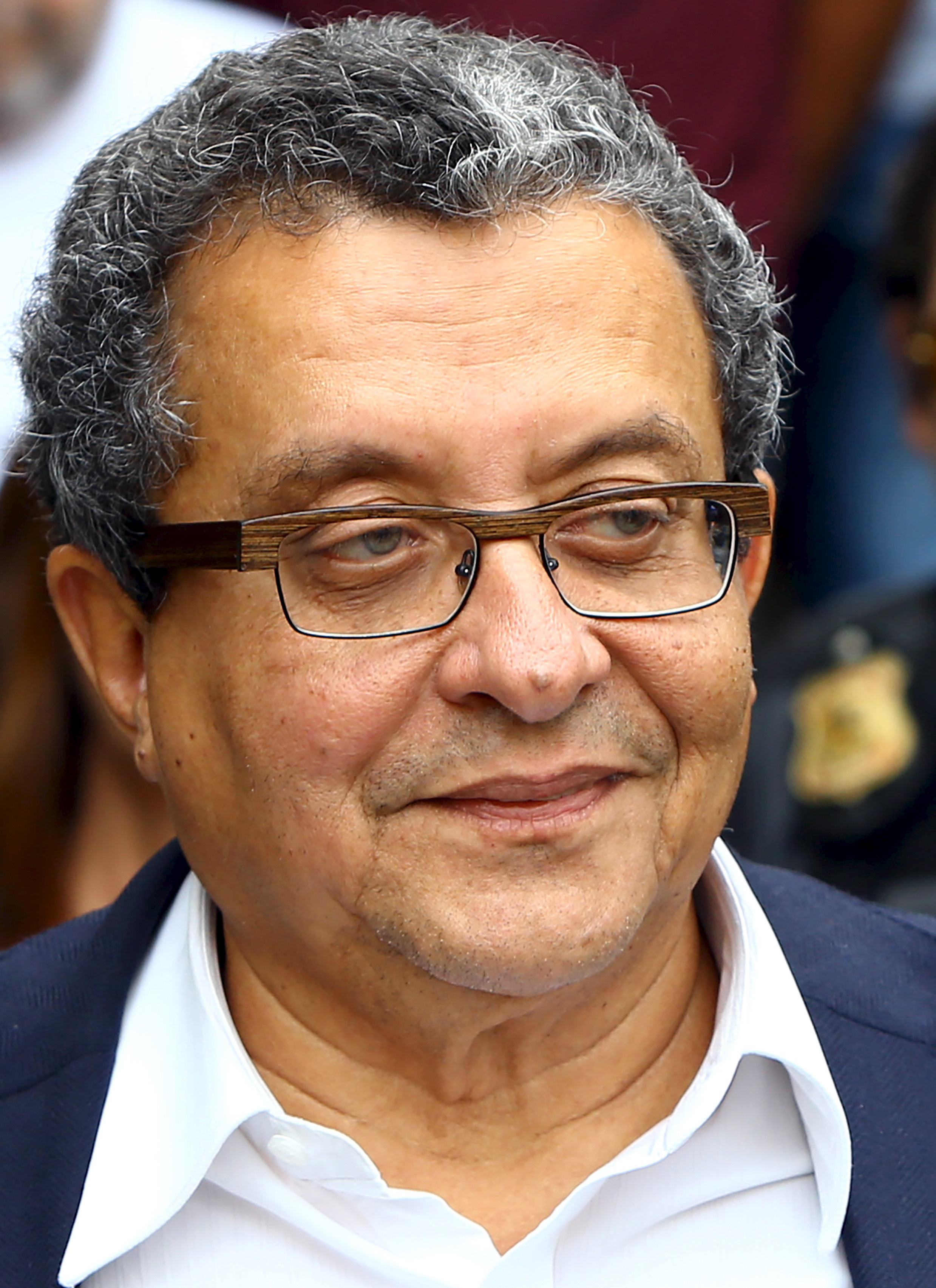 E aqui está o PAPAI JOEL.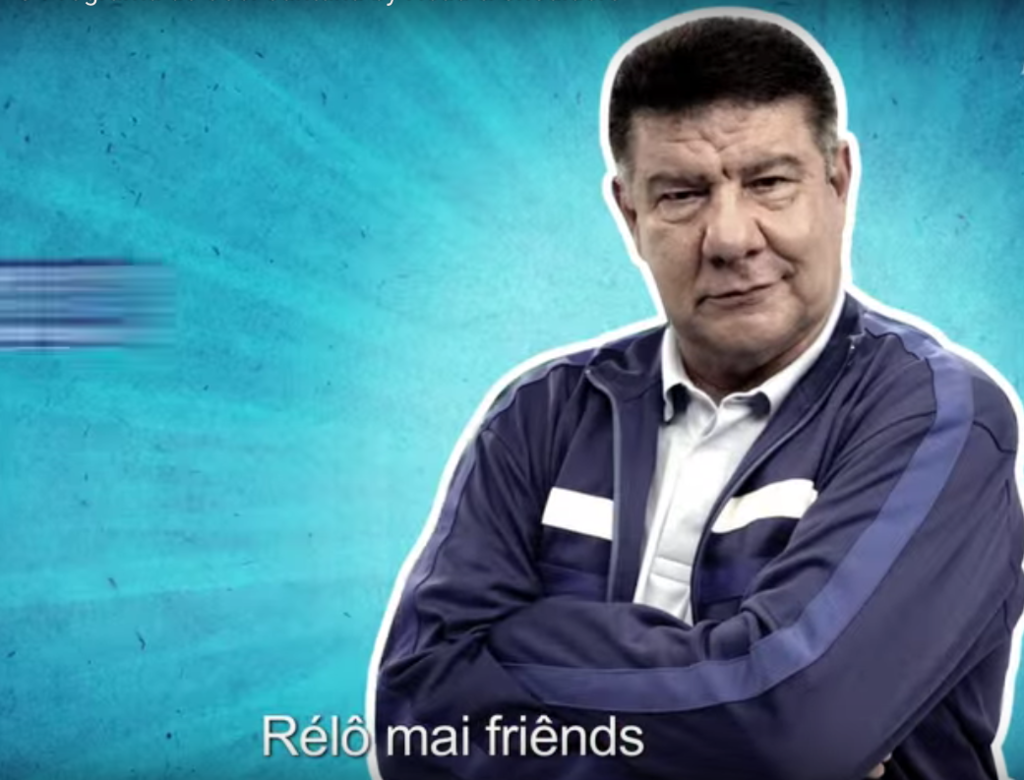 Em entrevista ao BuzzFeed Brasil, Louis disse que encontrou o erro nesta edição da revista, que acabou de sair.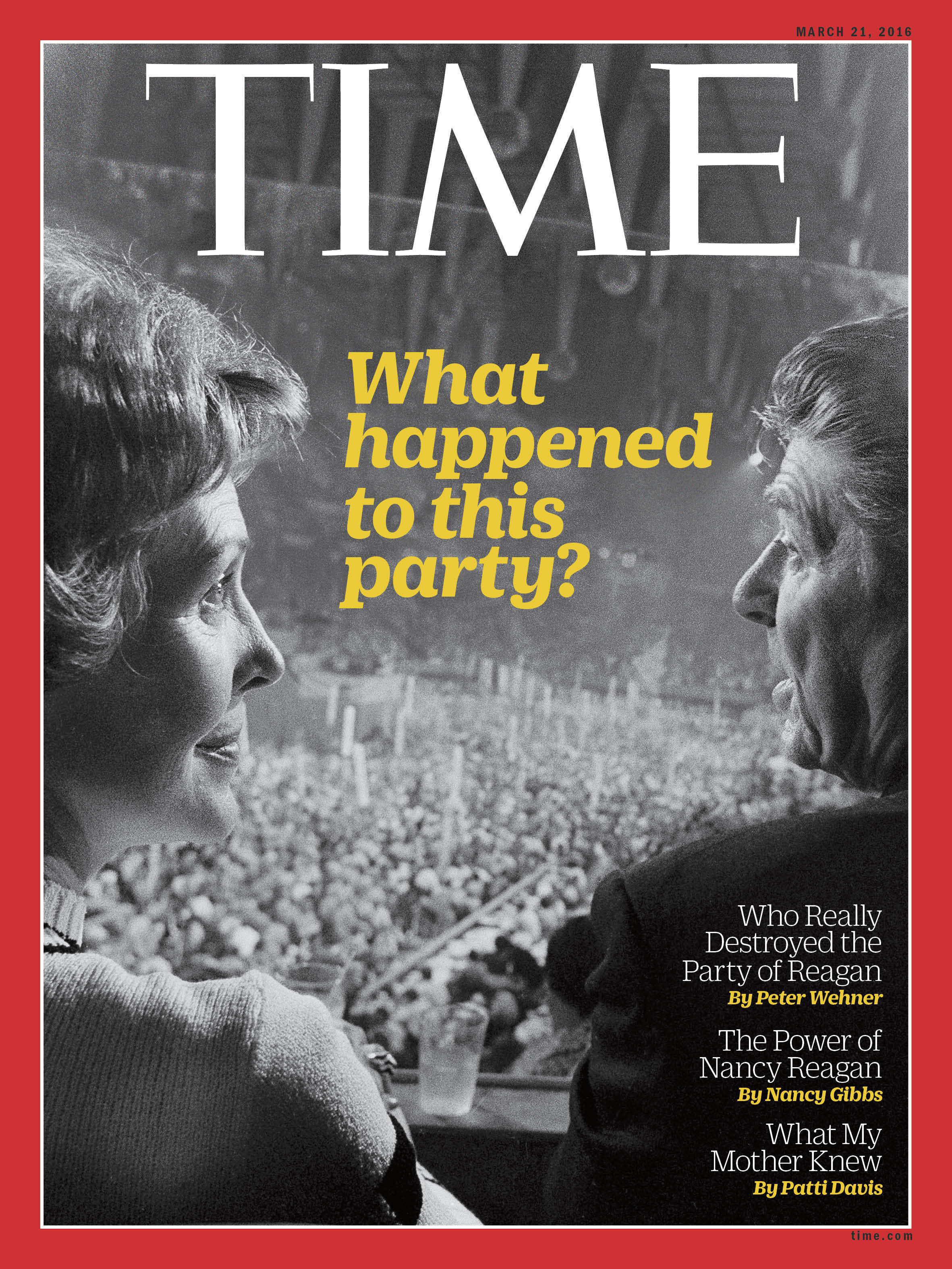 Looks like there are no comments yet.
Be the first to comment!