Você vai precisar de:
2 pepinos
4 tomates
1 cebola roxa
½ xícara de queijo feta
2 colheres de sopa de azeite
2 colheres de sopa de vinagre de vinho tinto
Sal a gosto
Pimenta do reino a gosto
1 colher de sopa de suco de limão
1 copo de azeitonas pretas
Modo de preparo:
1. Corte os pepinos em rodelas, e depois corte as rodelas em quatro pedaços. Coloque no fundo da tigela.
2. Corte os tomates em quatro, de comprido, depois vire e corte em pedaços grandes. Coloque na tigela.
3. Corte a cebola roxa ao meio, retire a casca, a ponta e a base. Corte em fatias finas (julienne) e coloque na tigela.
4. Coloque o queijo feta, o azeite, o vinagre, sal, pimenta, suco de limão e as azeitonas na tigela e mexa suavemente.
5. Bom apetite!
Hmmmm.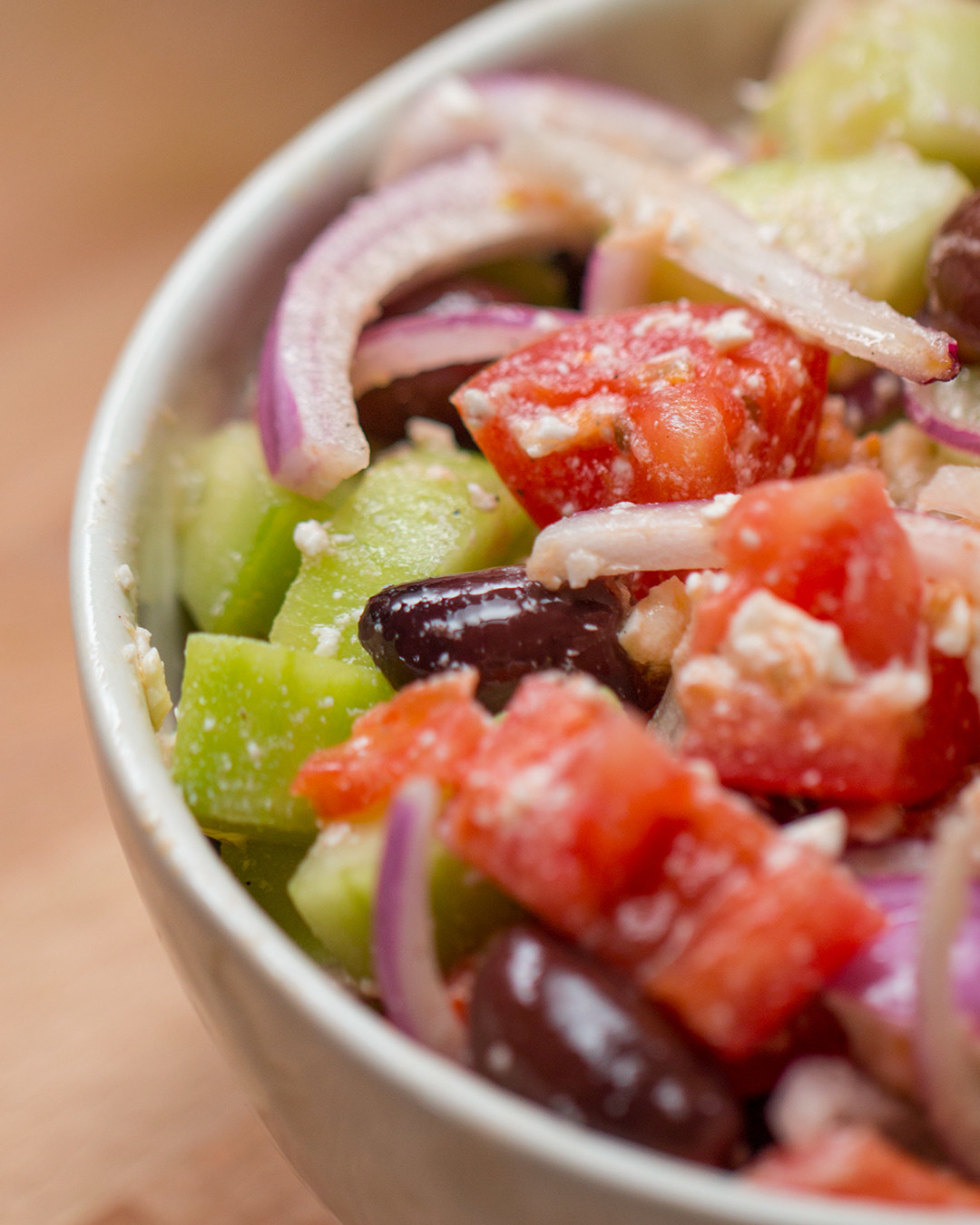 Looks like there are no comments yet.
Be the first to comment!