Você vai precisar de:
390 gramas de massa para pizza
2 xícaras de muçarela, ralada
3 colheres de sopa de manteiga, derretida
3 dentes de alho, picados
2 colheres de sopa de salsinha fresca, picada
1 xícara de parmesão, ralado
Modo de preparo:
1. Preaqueça o forno a 200˚C.
2. Estique a massa de pizza em um formato retangular e corte-a em 8 fatias do mesmo tamanho.
3. Estique as fatias longitudinal e lateralmente.
4. Coloque a muçarela no centro de cada fatia.
5. Dobre e feche a massa ao redor do queijo, ao longo de toda a fatia, sem se esquecer das extremidades.
6. Coloque em forma de pretzel pegando as extremidades da fatia e fazendo um "U", enrolando as extremidades, uma na outra, duas vezes e unindo-as à parte inferior do "U".
8. Coloque em uma assadeira forrada com papel manteiga.
9. Misture a manteiga derretida, o alho e a salsinha e despeje sobre os pretzels.
10. Salpique o parmesão uniformemente sobre os pretzels.
11. Asse por 20 minutos ou até dourar.
12. Bom apetite!
Porções: 8
Vai uma deliciosa fornada de pretzels aí?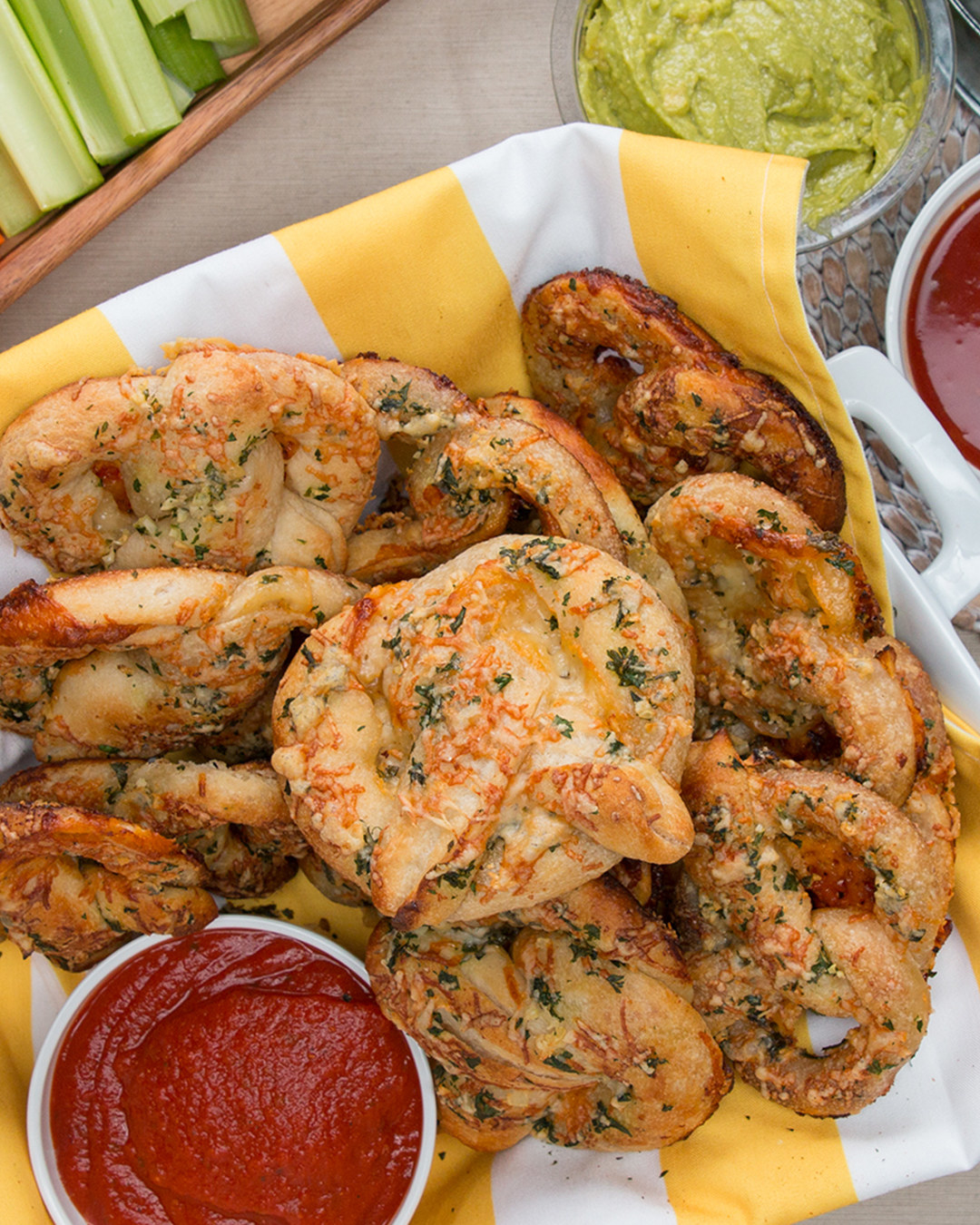 Looks like there are no comments yet.
Be the first to comment!