THE BUSINESS CHALLENGE
Founded in 1937, Volkswagen has a long history of success as one of the largest automakers in the world. Today Volkswagen is interested in attracting modern sedan buyers, however, the company recognizes that we are in the Uber generation with young people more hesitant to own cars. In order to impact new and desired VW owners, it called for a portfolio rejuvenation with the goal of creating a deep connection with young consumers to make cars an object of desire again – from there, the new Virtus sedan was born and ready to be introduced to the Brazilian market.
---
GOAL
Volkswagen set out to generate awareness and consideration for the new Virtus sedan, while showing consumers that the "new VW" was more modern and not old-fashioned.
---
STRATEGIC INSIGHT
Volkswagen was focused on innovation with purpose; wanting to rethink the face of the new VW to align with a more modern consumer. The brand wanted to target those who have just hit a new point in their lives where they are mentally evolved, feel mature, self-confident, and rely on themselves. The BuzzFeed audience seeks meaningful, experiential activities regardless of whether they are travelling or just exploring their local neighborhoods. To capitalize on this insight, the brand wanted to allow consumers to experience their new status by providing content with places to go and people to meet in São Paulo.
---
MAIN IDEA
The strategic insight was brought to life with content that delivered on the audience's exploratory desire – the campaign included one day in the life post, four Bring Me editorial videos, and three Bring Me co-branded videos. The program provided viewers with a window into a world of experiences that they did not know existed – from food and drinks to fun and relaxation – and one that inspires them to explore.
Within the different formats, the brand was either shown as a sponsor or featured prominently throughout the videos – including social handshakes, early and frequent organic product shots, and branded end cards – keeping the Volkswagen brand top of mind.

Day in the Life Post: I Tried To Know Cultures Of The Whole World Without Leaving São Paulo

Bring Me Co-Branded Video: Aigai Spa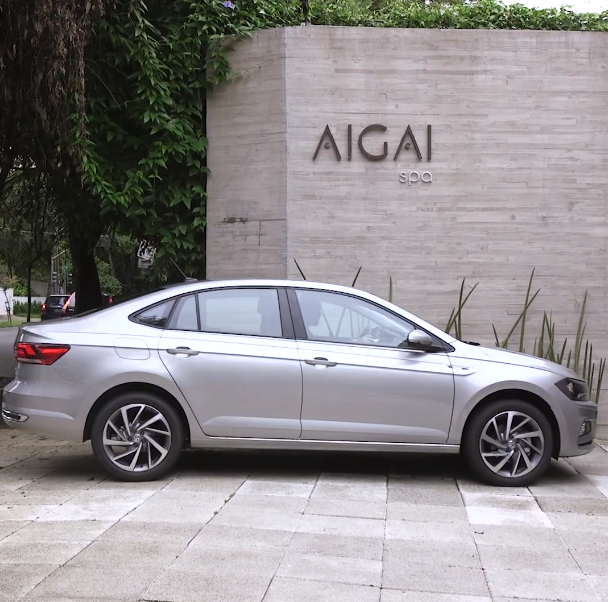 Bring Me Co-Branded Video: Gravidade Park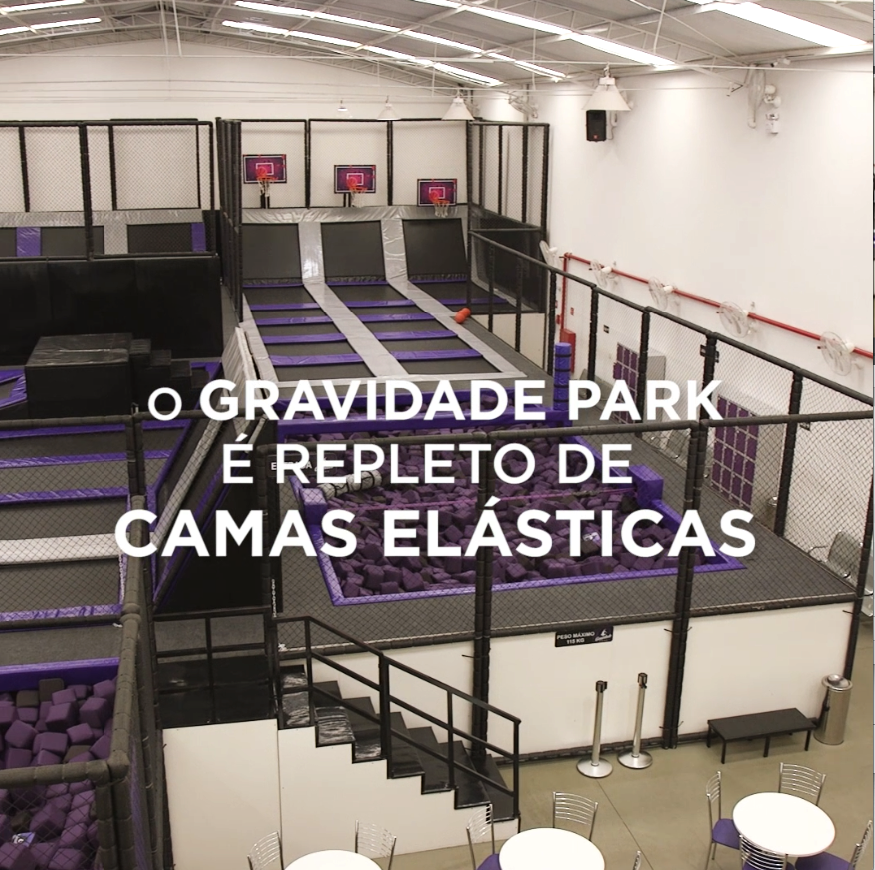 Bring Me Co-Branded Video: Urban Farmcy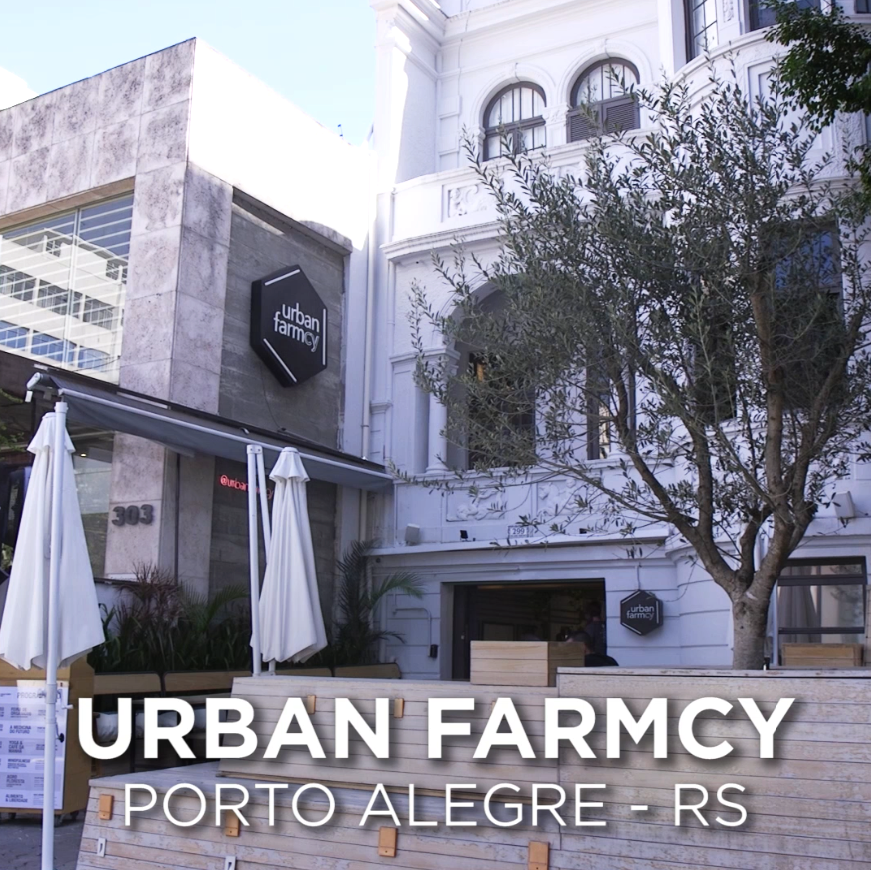 Bring Me Editorial Videos: Try pudding flavors that suit all tastes at Lord Pudim; Escape classic happy hour with a taste of nerd culture at Bar Gibi; Save the planet by eating at Bio, a restaurant that uses every part of food ingredients; Take out your frustrations at Break Lab Burger, a bar that lets you break things.
---
DISTRIBUTION STRATEGY
Across all program elements, we utilized a focused targeting strategy in which we looked to engage ambitious, young people who have conquered a lot in life but continue to think about next steps and experiences. We have a blended methodology of reaching a brand's audiences through loyal fans and the Facebook audience where we optimize videos towards the most shares, gaining the highest potential "qualified reach" for your brand's content.
For the VW Virtus, we targeted relevant audiences that were likely to resonate with Bring Me, and were a good fit with the desired audience of open-minded experience seekers, as well as people interested in Nike, Apple and Starbucks. We targeted BuzzFeed's general audience, as well as, people who had engaged with Bring Me content.

---
RESULTS
Mass reach was achieved as a result of this strategy for the VW Virtus, with high engagement and shares seen among a relevant audience that the content resonated with.

We also measured the attitudinal impact of the Bring Me co-branded videos using a forced exposure study. Through strong and seamless vehicle integrations, the VW Virtus Bring Me partnership achieved its main goal of increasing awareness and was also able to relate to viewers that Volkswagen is innovative.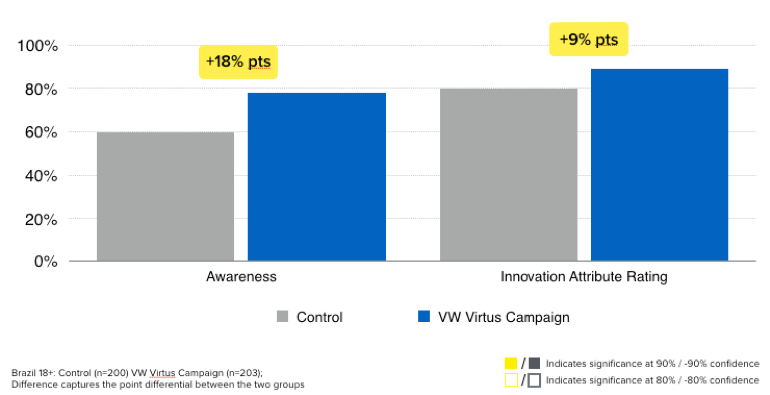 KEY TAKEAWAYS
Volkswagen's partnership with BuzzFeed was a true success, allowing the Virtus model to grow status by reaching, engaging, and promoting awareness among consumers through engaging experiential content. The tried and true Bring Me format prominently incorporated the car and its features, helping viewers to see its innovativeness. With increased awareness of the Virtus, the brand is now well-positioned for growth moving forward.
"Our goal was to present to everyone our launch and generate awareness for the new model Virtus. We had a partnership with a lot of companies to produce content for Virtus - and Buzzfeed definitely delivered the most relevant contents for VW in that campaign." Helena Bonesio - Head of Digital Marketing at Volkswagen do Brasil