Ao menos 26 pessoas foram mortas neste domingo (5) depois que um atirador abriu fogo durante o culto numa igreja batista em Sutherland Springs, Texas. A idade das vítimas varia de 5 a 72 anos.
Diversos veículos de imprensa identificaram o atirador como Devin P. Kelley, de 26 anos, que foi encontrado morto dentro de seu carro depois que o veículo saiu da estrada ao ser perseguido pelas autoridades.
Eis o que sabemos das vítimas até agora:
Annabelle Pomeroy, 14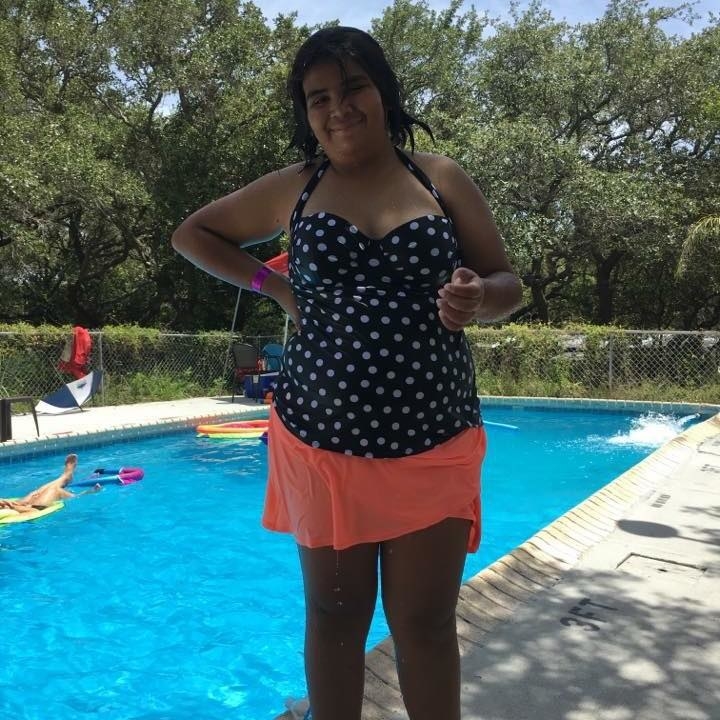 Annabelle Pomeroy estava acompanhando o culto de domingo na igreja de seu pai quando um homem começou a disparar no pequeno prédio. O pastor Frank Pomeroy disse à ABC News que estava viajando de volta de Oklahoma quando sua filha morreu.
Annabelle "era uma criança muito bonita e especial", ele disse. Ela era sua filha mais nova.
Sua mãe, Sherri, também estava fora da cidade e enviou uma mensagem à Associated Press dizendo que perdeu sua filha "e muitos amigos" no tiroteio.
Emily Garza, 7
Emily Garza tinha acabado de voltar da escola dominical e estava sentada em uma das últimas fileiras da igreja batista quando foi baleada e morta, disseram seus parentes.
Sua avó, Sandy Ward, disse à MSNBC News que a menina de 7 anos tinha começado recentemente a frequentar a igreja com sua família, juntando-se a sua avó, mãe e irmãos.
Com a voz embargada, Ward descreveu sua neta como "uma doce menina".
"Ela era uma garota tão boa. Ela era tão prestativa. Ela sempre ajudava. Ela sempre foi feliz e alegre", disse Ward.
A irmã de 5 anos de Emily, Brooke, também foi ferida.
Bryan e Karla Holcombe
Conhecidos na região por sua atuação como voluntários, os avôs Karla e Bryan Holcombe estão entre os mortos do tiroteio, disseram seus filhos.
Dois dos filhos do casal, Scott, 30, e Sarah Slavin, 33, ainda estavam em choque quando falaram com a imprensa.
"Estou desorientado", disse Scott ao New York Times . "Não dá para imaginar uma coisa dessas", afirmou. "Meu pai tinha um bom coração."
Sua irmã disse que seus pais tinham "uma fé forte, então há algum consolo nisso".
Casados havia mais de duas décadas, eles eram frequentadores da igreja.
Este post foi traduzido do inglês.
Looks like there are no comments yet.
Be the first to comment!