Você vai precisar de:
1 Chocotone Bauducco
1 lata de leite condensado
4 colheres de sopa de leite em pó
600ml de leite
4 colheres de sopa de amido de milho
200g de creme de leite
Modo de preparo:
1. Pré-aqueça o forno a 180 graus.
2. Corte metade do Chocottone Bauducco em fatias finas. A outra metade, corte em fatias médias. Reserve
3. Espalhe as fatias finas em uma assadeira, e leve ao forno por cerca de 20 minutos ou até que fiquem sequinhas. Deixe esfriar.
4. Coloque as fatias de chocotone Bauducco assadas em um saco plástico e com a ajuda de um rolo de madeira, bata até que fique com um aspecto de farofa.
5. Reserve.
6. Em uma panela, coloque o leite condensado, leite em pó, leite, amido de milho e creme de leite. Dissolva o amido de milho no leite antes de colocar na panela. 7. Cozinhe em fogo médio sem parar de mexer até virar um mingau. Reserve.
8. Monte o potinho na seguinte ordem: Panetone, creme, farofa, continue até completar.
9. Bom apetite!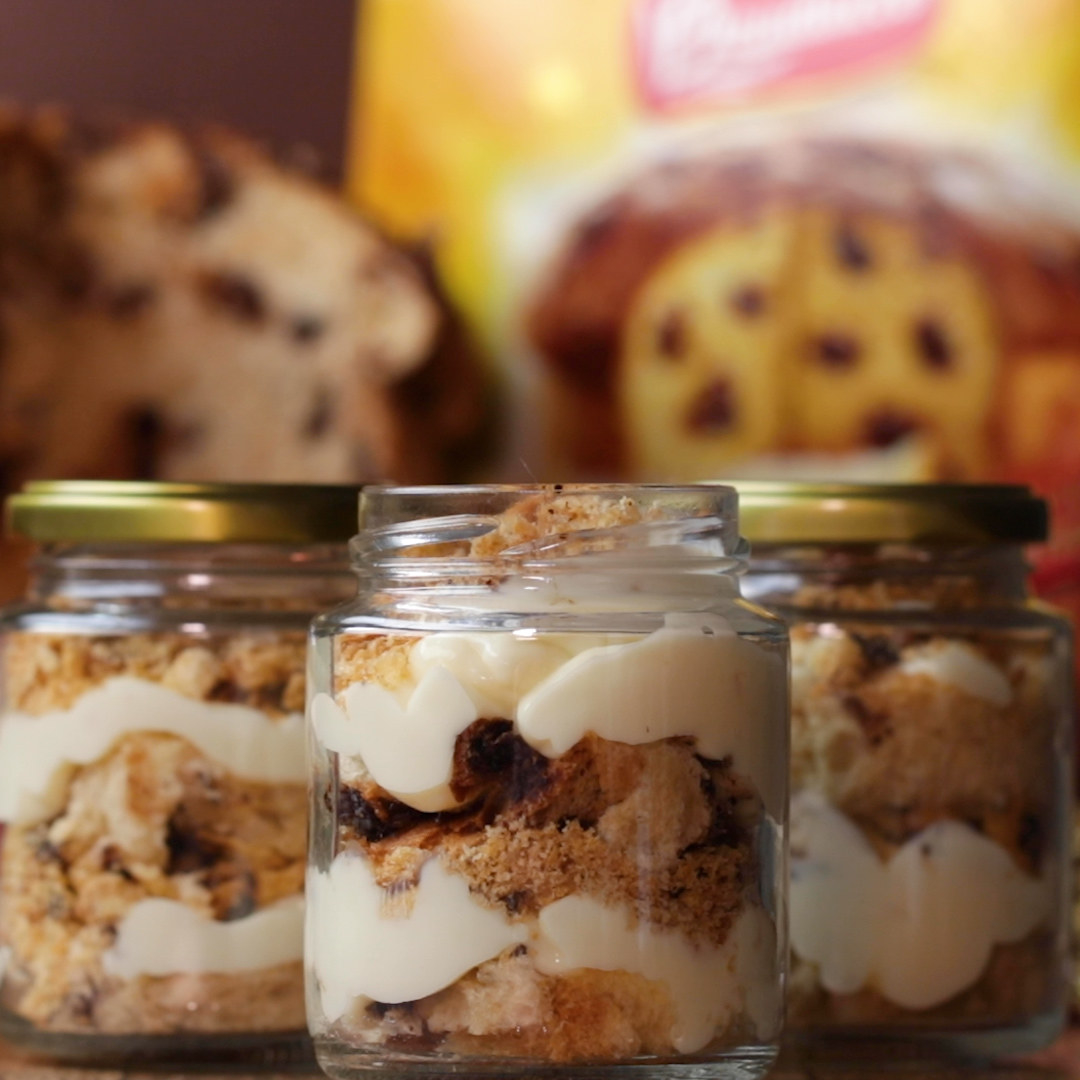 Looks like there are no comments yet.
Be the first to comment!