Só para deixar claro: eu amo cachorros e amo pegadinhas. Então estou no céu com esses vídeos que mostram cachorrinhos sendo vítimas de um truque em que seus donos magicamente desaparecem.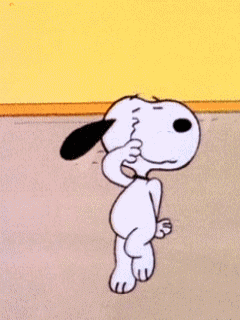 1.
Você já viu o truque em que você segura um cobertor na porta e solta enquanto se esconde atrás da parede?
2.
Bem, acontece que ele é uma ótima maneira de fazer uma pegadinha com seu dog.
3.
As pessoas têm compartilhado as reações deles lá fora com a hashtag #WhatTheFluffChallenge
5.
TADICOS, ELES SÃO TÃO PUROS E INOCENTES!
10.
Mas nem tudo sempre sai como o esperado!
11.
*nossa, que engraçado, hein (nops)*
12.
Ainda que nem sempre dê certo, a maior parte desses vídeos é maravilhosa!
13.
Já tentou fazer isso com seu dog? Conte para nós nos comentários!
Você já tem o app do BuzzFeed Brasil no seu celular? Baixe gratuitamente no Android e no iOS para ver todos os nossos testes, vídeos, notícias e muito buzz.
Looks like there are no comments yet.
Be the first to comment!